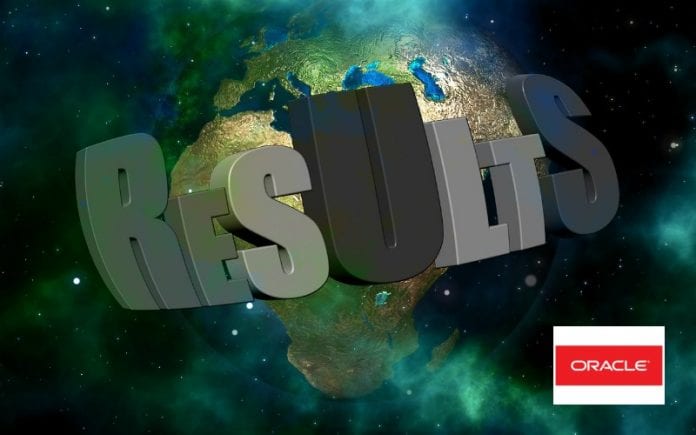 The market gave a muted response to Oracle Q1 2020 results yesterday. The share price fell 0.88% on the day and a further 1.69% after hours to $87.20. This is the lowest figure since July 30th but well above the $79.55 on the 1st July. In essence, the market has adjusted but as the figures were fairly strong, the indication is that they are more likely to climb again. Q1 is normally a tougher trading period after the highs of Q4. How did Oracle do?
Quarterly revenues were up 4% year over year to $9.73 billion. Estimates were $9.77 billion
Quarterly Cloud services and license support revenues were up 6% to $7.4 billion.
Quarterly Cloud license and on-premise license revenues were down 8% to $813 million.
Basic earnings per share were $0.89, compared to $0.74 in Q1 2020
A strong quarter beating guidance, though not estimates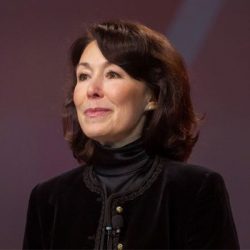 Safra Catz, Oracle CEO stated, "Q1 results were excellent as constant currency revenue beat guidance by $100 million with all revenue segments exceeding forecast, and Non-GAAP earnings per share beating guidance by $0.08. Oracle's two new cloud businesses, IaaS and SaaS, are now over 25% of our total revenue with an annual run rate of $10 billion.
"Taken together, IaaS and SaaS are Oracle's fastest-growing and highest margin new businesses. As these two cloud businesses continue to grow they will help expand our overall profit margins and push earnings per share higher."
The quarter was impacted by the drop in license revenues, which were down after a strong Q1 2021. Other sectors continue to soar, the top performers were:
Fusion ERP was up 30%
NetSuite ERP was up 26%
Autonomous Database, was up 80%
Cloud at Customer revenue was up 44%
Looking forward Catz expects more of the same steady growth commenting, "Total revenue for Q2 are expected to grow between 3% to 5% in both USD and constant currency. Cloud services and license support revenue for Q2 are expected to grow more than 5% in both USD and constant currency and then climb higher through the second half of the fiscal year." (Source Seeking Alpha)
More customers
Oracle continues to move its customers to its cloud products. Both Deutsche Bank and Telefônica Brasil are to move workloads to Oracle [email protected] solutions. Other new OCI customers include A10 Networks, CMiC, Pernod Ricard, Liberty Global and NSE India.
The application wins continue to flow with Oracle Fusion winning deals at Acer, ITV, Hutchinson, Humana, and others. In total Oracle listed 42 customers for the quarter for its Applications. That list is the approved list and there are likely many others. There were five new Oracle NetSuite customers amongst them. These included Ala Kaifak in Saudi Arabia, Donatos and Lumio in the US, Chow Tai Fook Jewellery Group in Hong Kong and Pizza Hut Singapore.
Larry Ellison, founder and CTO also called out some significant go-lives in the quarter commenting: A  "major portion of Bank of America went live on Oracle Fusion ERP consolidating ledgers in 33 separate countries into one global cloud ledger. Also in Q1, another huge bank, Macquarie, the largest investment bank in Australia went live with Oracle Fusion ERP. Also in Q1, Vanguard, the largest global mutual fund provider went live with Oracle Fusion ERP, not just in Q1."
Championing MySQL
Rather than talking about the autonomous database and its progress against AWS, Ellison waxed lyrically about My SQL. He commented, "Last quarter, we released the next generation of the world's most popular open-source database, MySQL, which now includes the HeatWave in-memory query accelerator, and the AutoPilot management tools.
"Many customers measured our new MySQL cloud service to be much, much faster, less expensive, and easier to use than SnowFlake, Aurora, RedShift and other commonly used cloud databases. In response to requests from some of those customers, we decided to make MySQL HeatWave available on other clouds in addition to the Oracle Cloud."
What isn't clear is which public clouds Oracle will make MySQL available on. It will be interesting to see on what cloud and when it is made available. Will Oracle make MySQL available on AWS, GCP and Azure or will it look to smaller vendors?
Enterprise Times: What does this mean
Another solid quarter for Oracle with some significant customer wins. Oracle is managing to balance the retention of legacy revenues against cloud revenue growth well. It wouldn't, however, be an Oracle quarter without a bit of colour from Ellison.
Ellison couldn't resist a swipe at SAP in response to a question from analysts saying, "We really don't have a lot of competition. That's the understatement of the year in cloud ERP. I'd love to know who the competitors are. SAP doesn't have a product. We're in a competition with SAP right now and we just found out, we're vendor of choice and their big thing was SAP doesn't have a cloud product. They have hosting."
One suspects Workday especially might argue with the lack of competition. Perhaps Ellison is hoping that by not giving them the bandwidth others will not look at them. In the mid-market, there is plenty of competition for NetSuite, though still normally in specific countries.
NetSuite is generally winning net new customers for Oracle, Fusion is often replacing legacy Oracle solutions. Neither Catz nor Ellison called out wins that replaced SAP or Workday this quarter. There was also silence around Salesforce, though perhaps with an announcement on CX solutions imminent that might be saved for Q2.