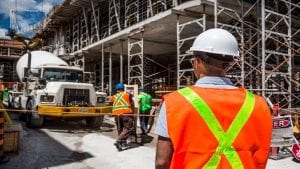 Sage Intacct continues to enhance its credentials for the construction industry. In a week where Deltek announced that Deltek Specpoint, including AIA Masterspec, is now available ProEst has now integrated to Sage Intacct. The combination provides a complete end to end solution from big to final closeout. It streamlines all estimating, preconstruction and core financial management activities.
ProEst is a fully cloud-based construction estimating platform. The new integration with Sage Intacct is simple and achieved with a single click. The combined solution automates key processes, reduces the reliance on spreadsheets and provide real-time visibility into the financial health of construction projects.
The bidirectional integration means that data is only entered once which increases efficiency and reduces manual errors from re-entry. Construction contractors are able to stay in control of their projects from start to finish.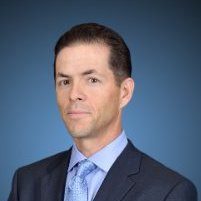 Jeff Gerardi, ProEst founder and CEO commented, "Integration is the future of construction industry technology. By ensuring a seamless transition of project data from ProEst to Sage Intacct Construction, contractors can expect significant improvements in workflow efficiency, information accuracy and cost savings."
Benefits
Both solutions are cloud-based and target a reduction of paperwork within the different functions they support. In combination, they ensure that organisations reduce paper trails between the different departments, enhance collaboration and improve business performance. ProEst is also available on the Sage Marketplace.
The benefits of this combination include:
Automatic Data Transfer
Unlimited User Access
Greater Financial Visibility
More Efficient Workflows
Improved Profit Margins
Unlimited Usage Pricing
Melody Williams, Head of Business Development for Sage Intacct commented, "In many ways, ProEst and Sage share the same vision for the construction industry. As technology providers, we have both seen the positive impacts of our cloud platforms, and we look forward to the many benefits this new integration will deliver for our joint customers."
ProEst also has offices in the United States, Canada and Australia. Sage Intacct Construction, launched in 2020 is available in both the US and Canada. Will this latest integration allow it to launch expand into Australia as well, where the core Sage Intacct has already launched?
Enterprise Times: What does this mean
Sage continues to fill out the integrations for Sage Intacct Construction. With ProEst it has picked relatively low hanging fruit as the solution become fully cloud-based in 2015. It will need to add further integrations and functionality in order to continue replacing Sage CRE.
For ProEst this adds another recognised mid-market accounting platform to its list of integrations. That also includes Acumatica, QuickBooks, Procore, Foundation, ComputerEase, CMiC, Spectrum, Vista, and MYOB. What is important for both is to get some case studies of joint customers out as quickly as possible.