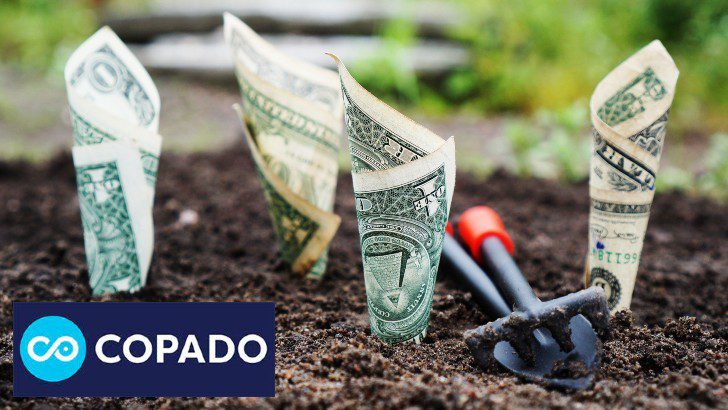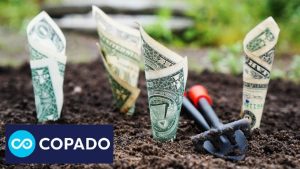 Copado has raised $140 million in a Series C funding round led by Insight Partners. The funding was raised barely six months after it raised $96 million in a Series B round led by the same investor. It also raised $26 million in June 2020. Other investors included existing investors Salesforce Ventures, ISAI Cap Venture (Capgemini and ISAI joint fund), Lead Edge Capital, and Perpetual Investors. New investors included SoftBank Vision Fund 2, Declaration Partners and DG Ventures (Digital Garage).
Ted Elliott, Chief Executive Officer for Copado commented, "DevOps is now strategic to every business as digital economies become mainstream. Nearly every company in the world is looking to accelerate their development lifecycle and empower teams to quickly deliver software without the fear of failed deployments.
"Since I joined Copado, we've been focused on making release days obsolete, allowing businesses to deliver more features, faster, more securely and with high quality. Copado is powering the next generation of cross-cloud digital transformation."
Enterprise Times asked Copado why Insight was chosen as the lead investor again. They replied, "Insight has a long and proven partnership with Copado. We value their support and deep understanding of the IT marketplace."
Copado was also asked if the funding was oversubscribed but chose not to divulge that information, most do. That there was so many investors might infer that the raise was popular, or that to get the funding it needed support from a wider selection of investors. The funding round valued Copado at £1.2 billion.
What will it spend it on?
The press release stated that it would use the funding to expand its presence in Asia especially. This would be supported by the Japan-based Softbank and Digital Garage. The company already has offices in India, Australia and Vietnam. It seems likely that it will open the next one in Japan.
When asked whether it will also invest in Europe, Copado's slightly evasive reply said. "Copado believes both markets are attractive.  Both markets have a high concentration of companies, individuals, and service providers who are investing in DevOps as they continue to focus on driving the most business value from technology platform investments. Asia is appealing as IDC predicts it is the fastest-growing region for DevOps."  
Report Linker estimates that the global DevOps market will reach $21.3 billion by 2027. The US represented 41.1% of the global market in 2020. However, China is forecast to grow by 23% CAGR over the 2020-2027 period. Japan, another fast riser is expected to grow by 18.1% over the same period. IDC believes that the total addressable market (pay wall) for DevOps is $18 billion. Copado is now well placed across the three main regions to take advantage across all three main markets.
Enterprise Times also asked whether Copado would continue to make acquisitions, it acquired Quentinel in June. Copado responded saying, "Copado will continue to grow our DevOps platform both organically and through acquisitions when it makes sense for our customers. Our primary concern is delivering value to our customers as they navigate their digital transformation strategies as quickly and safely as possible.
Growth rewarded
Where growth follows an investment, more investment is likely to follow. In the first half of its fiscal 2022 Copado more than doubles its annual recurring revenue (ARR). Perhaps a more significant statistic is that it also tripled the number of seven-figure client engagements. Though it is not clear if these are Euros or USD. The company now has more than 1,100 customers. It added Campbell's, Splunk, Standard Bank and TalkTalk Group in the last few months.
Nikitas Koutoupes, Managing Director at Insight Partners and Copado board member commented, "Rapid adoption of cloud technologies and low-code development products is underpinned by a driving need to digitally deliver services faster than ever before. The best way for any CIO to ensure that their development team is up to the task of delivering secure, high-quality software at a rapid pace is to implement DevOps across the software development life cycle.
"DevOps is the engine of digitalization. We believe in Copado's ability to help companies achieve success in a multi-cloud world and are excited to be collaborating with its world-class team as they continue to deliver unparalleled value to their customers."
Enterprise Times: What does this mean
This investment shows the rapid growth of the importance of DevOps for companies adapting to the pandemic. Many have accelerated digital transformation plans and they have needed to adopt the latest governance tools. Those include DevOps that help ensure that transformation is successful.
Philipp Rackwitz, Chief Strategy Officer and co-founder of Copado commented, "The enthusiastic support from customers and investors has been the driving force behind our success, enabling us to build a transformational company.
"Today, our customers are asking us to replicate the success they have experienced using Copado with Salesforce on other SaaS platforms. This customer-driven innovation is fueling our growth and multi-cloud expansion strategy. We are excited to find ourselves only at the beginning of this extraordinary journey."
Copado is already placed as a leader in the G2 Grid for DevOps Platforms. It will hope that this funding enables it to overtake rivals such as CircleCI, Gearset, Gitlab and GitHub.