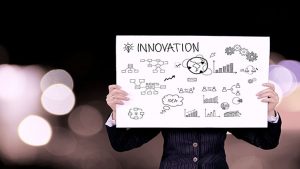 Tech is an industry full of risk-takers, innovators and forward-thinkers looking to shake up the market with new products and solutions. However, as countless tech companies have found, many new products never move past the early build stages.
The risk of failure can increase if developers use existing infrastructure or an existing product code base. Reusing code can limit the extent to which you can innovate your new product. It is better to spin up a new cloud instance for testing to better understand the requirements of the new solution and to better identify the costs.
Additionally, using existing customers as the test audience can be problematic. While it's easier to use available customers for testing, they may not be the correct demographic for your new product.
At BitTitan, we experienced this challenge when we created Voleer, an automation solution for IT service professionals, in January 2019. We wanted to differentiate Voleer from the company's signature product MigrationWiz, a 100% SaaS migration tool. It was essential to clearly emphasize how this product addressed a market need and provided new and different capabilities.
Throughout the development process, we encountered numerous hurdles, which we overcame with thoughtful and strategic planning. We went from having a mere concept of Voleer, to driving a successful product launch within a six-month timeline.
Based on our experience, we outlined six best practices for success when developing and launching a new product.
Determine market fit
When building a new product, you must first answer a few critical questions: How does your new product fit into the current market?  If you already have an established product, identify what distinguishes your new product as different. Establishing what makes it distinct will help you identify the target audience for your new product, ensuring it's developed for the right customers.
Establish customer profile
Next, identify the ideal customer. Who is the customer for this product? Should you target your existing customers with this new product? Or is it meant for a different market and a new demographic of customers?
This step may seem obvious, but it will set the foundation for developing your product and chart your path to achieve success. For example, think of Microsoft Word and Microsoft Excel. These products have pretty much the same customers but provide different functions. Alternatively, consider Microsoft Word and Xbox. These products cater to different customer profiles – the office worker versus the gamer – influencing how Microsoft markets them.
Tailor the development process to product requirements
To achieve innovation, a new product requires new methods. Methods that worked before won't necessarily work again. While it can be easy to use an existing product schedule as a roadmap for your new product, this can interfere with your progress. It's critical to tailor your development timeline to the demands of your new product. Adopt a new schedule based on product needs. Otherwise, you can hinder product development by being tied to a production schedule that doesn't fit your project requirements. You may find it makes more sense to build from square one.
Employ a dedicated team
Establish a dedicated engineering team that is free to work on the new product. Working without outside distraction can pay off in dividends and enables the project to progress quickly. Employ trusted team members and empower your product team to make decisions themselves. If a change is necessary as new information becomes available later, it will likely be an incremental improvement.
Adopt lean practices
New products likely require new development methodologies. For Voleer, our team switched from using a traditional scrum-based iterative process to Kanban. Kanban promotes change management and continuous improvement. With the Kanban method, the team was able to focus on quality, reduce the amount of work in progress, and achieve frequent delivery. Kanban enabled our team to reduce iteration time to one week without overwhelming our developers, which boosted efficiency and rapid momentum.
Integrate supplemental technologies
Building a completely new solution can help unlock new ways of thinking. This might include leveraging different technologies and learning how to streamline current processes. Building Voleer from scratch and using a new code base allowed our team to use open-source technologies to supplement our code, which helped advance product development. We used off-the-shelf tools, which allowed our team to build what was necessary while integrating existing technologies.
Conclusion
Developing and launching a new product can be a daunting process filled with challenges. However, if done strategically and with careful planning, you can go from concept to launch much faster than anticipated. Creating from the ground up can unlock new levels of innovation and new possibilities of what you can achieve.
---
BitTitan® empowers IT service professionals to successfully deploy and manage cloud technologies through its family of software solutions. MigrationWiz® is the industry-leading SaaS solution for mailbox, document, public-folder and Microsoft Teams migrations between a wide range of sources and destinations. Voleer® centralizes and automates IT tasks to optimize IT environments, enabling IT service professionals to effectively manage resources, security, data governance, and more. Perspectium eliminates data and process silos with integration solutions for ServiceNow, automating data transfers for analytics, backup and restoration, migrations, archiving, and extending ServiceNow workflows to other vital applications or external service providers.
Since 2009, BitTitan has moved over 25 million users to the cloud for 46,000 customers in 188 countries and supports leading cloud ecosystems including Microsoft, Amazon, Google and ServiceNow, with Perspectium enabling more than 75 billion ServiceNow transactions. The global company has offices in Seattle, San Diego and Singapore. To learn more, visit www.BitTitan.com or the BitTitan blog.