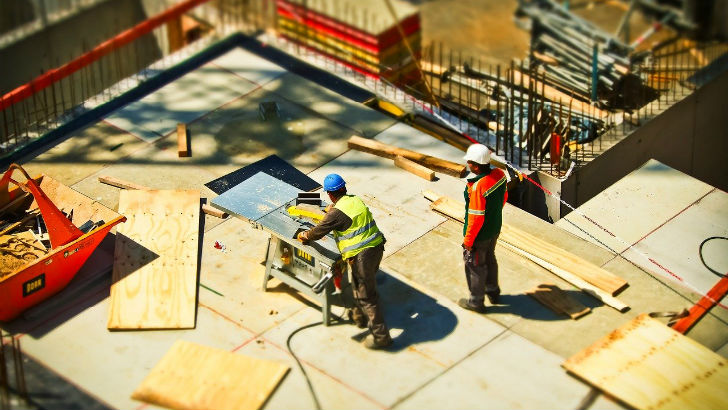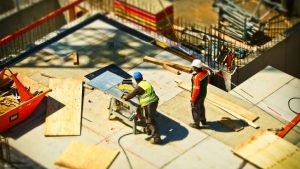 Sage has announced the launch of its next generation ERP for the construction industry. Sage Intacct Construction combines the strength of the Sage Intacct ERP functionality and has enhanced it with the knowledge and functionality gained from the Sage Timberline/Sage 300 Construction product.
Finance is changing, even in the construction industry. The recent Sage CFO 3.0 study found that 98% of CFO's believe their role has changed in the last five years. The office of finance needs to be forward looking, offering business insights rather than historic news about performance. Sage Intacct, as a cloud based solution, is not only able to deliver this it will also evolve in the future and help companies improve as they move forward.
Dustin Anderson, vice president of Sage Construction and Real Estate commented: "Sage Intacct Construction brings together the most trusted names in the accounting and construction software industries – Sage Intacct and Sage Timberline. Construction firms can easily integrate with an array of operational applications to ensure they are using the best technology available to address their specific business needs."
Sage launched the product at ConExpo, the largest construction show in North America which was held in Las Vegas this week. Enterprise Times spoke to Stuart Langer, Director of Product Management at Sage Intacct about the launch.
What is Sage Intacct Construction?
With this announcement Sage is bringing the functionality within Sage 300 CRE to Sage Intacct Construction. Intacct already has certain aspects that construction companies want, these include:
Native Cloud Solution – Users can access the solution anywhere at anytime. Upgrades occur seamlessly and with a regular cadence. Ensuring that company systems are up to date with the latest legislation.
Multi-Entity Consolidation – Intacct supports multiple entities not just divisions and facilitates consolidation at the end of each accounting period. Typically reducing consolidation time from hours to minutes.
Multiple Dimensional Reporting – One of the Intacct strengths is multi-dimensional financial reporting. It enables finance users to create reports without having to export data into Excel. This means that business leaders can view in real time the state of their business. The flexibility of the ERP enables users to view finance reports from project, region or many other perspectives.
Project Estimates – CFMs can now easily track and manage costs and productivity throughout the full life cycle of a project, with several specific functions including estimates, job controls, and accounting.
The functionality also includes:
Accounts Payable
Accounts Receivable
Allocations Management
Budgeting & Planning
Cash Management
Dimensional General Ledger
Fixed Assets
Project Costing and Billing
Multi-entity & Global Consolidations
Purchasing
Reporting and Dashboards
Revenue Recognition
Spend Management
Time & Expense
Importantly, Langer confirmed this is the standard Sage Intacct multi-tenant cloud offering leveraging a single code base. Langer confirmed this saying: "It is the standard multi-tenant instance". This means that not only will construction companies benefit from new features. Also, other Sage Intacct customers may benefit from some of the new features that this vertical requires.
What is missing?
Sage Intacct offers more than Sage 300 CRE, though it does not yet have all of the functionality that the latter includes. Sage has a strong development roadmap to address that, which includes:
Retainage billing and payables
Change management
Langer confirmed that these enhancements will roll out during 2020. There is a piece of functionality that the announcement omitted and that is around the property & lease management that Sage 300 CRE supports (the RE – Real Estate component). ET asked Langer about this omission: "That is a future aspiration, it is not on our short term road map but we do anticipate ultimately providing some industry specific support for that market place but I don't have a timeframe for that."
Sage 300 also offers integration to the Aatrix eFiling Service. What is Sage Intacct Construction planning? Langer replied: "Payroll is something we will continue to build out. We are going to market with an existing payroll partners in our ecosystem, for example WorkforceGo. We anticipate that other organisations that have payroll solutions, particularly those that have richer construction orientated payroll solutions will become part of that. At that point we will determine that filing will come out of those payroll solutions or Sage Intacct Construction."
Where is Sage Intacct Construction available?
The solution is available in the US and Canada in the first instance. Sage Intacct recently launched in Australia and the UK. ET asked Langer about further internationalisation. He answered: "The expectation over time is that wherever the Sage Intacct footprint is that this would be a solution made available to that country unless there are statutory or regulatory components that would prevent us from doing so."
Is there an upgrade path to Sage Intacct Construction?
Some Sage 300 CRE customers will want to migrate their solution to the new cloud solution. ET asked Langer about the migration process. The challenge according to Langer is mainly around the data.
Langer commented: "The data models are different. Our expectation is that for at least the first 18 months that the migration will be services driven. We have a series of partners with whom we are working who specialise in data migrations for both Sage Intacct and Sage 300 CRE. One partner has done literally hundreds and hundreds of migrations to Sage Intacct.
"We are working with those partners to develop the migration program that would provide the best user experience for migrating data from Sage 300 CRE. The critical component is ensuring that we are able to bring over all of the in flight job transactional activity because that is what customers really require."
What about the costs for existing customers?
Langer answered in relation to the migration programs: "Costs are yet to be determined because the team is working on that migration program." As for other costs Sage Intacct has not yet put together a cost menu for existing Sage 300 CRE customers, to entice them to Sage Intacct Construction.
Sage 300 CRE customers should contact their partner in the first instance if they are considering the migration.
Whenever a company announces a cloud version of a product, there are always concerns about the longevity of the on-premise one. ET asked Langer how long Sage would support Sage 300 CRE. His response was unequivocal and is good news for existing Sage 300 CRE customers. He said: "That product has no termination date in place yet. It will continue get significant investment for years to come." That will please the 1,000's of customers that Sage 300 CRE currently has.
Is Sage Intacct construction available now?
Yes and no. Langer explains further: "Sage Intacct Construction was made available with the Feb 21st release but it is in an early adopter phase. We are being very selective about the customers with whom we are engaging on it. We want to make sure that the offering meets the operational requirements. We are very comfortable that it meets the financial requirements."
Sage Intacct is already a tried and tested product with existing customers in the construction industry. Debora Hester, business manager at GeoTechnologies commented: "Sage Intacct's reports and dashboards let us drill into revenue and expenses for any project in real-time and ensure a huge time savings to our finance team." This GeoTechnologies comment predates the launch of Sage Intacct Construction.
Why Sage Intacct Construction?
The application is targeted both at net new customers and those Sage 300 CRE customers that want to move to cloud. It is the latter population that caused Intacct to work on the solution. Enterprise Times asked Langer to explain why it developed a cloud version and why now.
"The marketspace for the Construction trade was finally becoming cloud friendly. For many of the owner operators we see the next generation interested in technology in their back office. The prior generation of management were much more interested in technology out on the job site.
"This is probably the best example of a product rationalisation in a marketplace that I have been involved with. The Sage Intacct project business plumbing was already deep and rich with that professional scientific and technical vertical being Sage Intacct's number three vertical.
"The construction business is a product centric but project based. We have to do a lot to extend it and to build out the construction specific transactions but the underlying architecture was already in place."
What vertical will Sage Intacct launch next?
Langer revealed Sage Intacct has been working on delivering a solution to the Wholesale distribution business for some time. He commented: "We are really exploring that continuum from service based businesses where Sage Intacct is historically strong to product based businesses where (Sage) X3 is historically strong and frankly right there in the middle is the construction business and the wholesale distribution business."
This will be a complimentary solution to Sage X3 and will leverage common expertise across the two products. It is not a rationalisation. Companies will have a choice of a product centric ERP for wholesale distribution or a services centric solution. It is not likely to replace Sage X3 in the marketplace, despite the latter not being a cloud native solution.
Enterprise Times: What does this mean
This sees a new strategy from Sage and one that is welcome. That it is giving customers an upgrade path to a cloud solution for Sage 300 CRE is good news for it and Sage customers, in the US and beyond. Expect in the coming years to see more verticals deployed within Sage Intacct. For construction customers it means that they can maintain the same relationship and will have a leap forward in functionality and usability for their main application. The only doubt is how quickly Sage will close the gap between the functionality in Sage 300 CRE and Sage Intacct Construction. Unfortunately, Sage Intacct has not developed the migration path as far as one might have expected. If it had done so it might have a longer queue of customers looking to migrate.
Nancy Harris, managing director, Sage North America commented: "Sage Intacct Construction caters to the ever-expanding role of construction financial managers by giving them faster access to real-time financial and operational data, while streamlining processes to free up time for more business analysis. For today's CFM, it's no longer enough to report on what happened yesterday. Financial leaders need to know what's happening right now and need real-time data to anticipate what will happen in the future."
It is also good news for other Sage Marketplace vendors such as Kimble Applications. Kimble has a few customers in the construction sector. This announcement may help it gain a bigger foothold, especially in the professional services serving the sector.