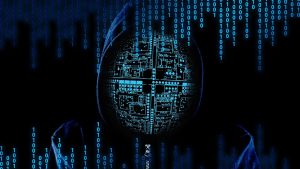 The UK's National Healthcare Service (NHS) probably never expected to be an organisation facing ransomware attacks. In 2018, when the NHS (and 786 other companies for the record according to the 2018 Data Breach Investigation Report) was hit, it became all about the race to regain control of medical operations and, equally importantly, to rebuild customer trust.
Businesses undergoing digital transformation increasingly rely on their data infrastructure. Ransomware attacks, data loss and data integrity issues need fast recovery times. We operate in an instant gratification, 'Always On' society. Customers now expect a service to be there as and when they need it. They don't care about the IT challenges that you're experiencing.
Customers see the experience as important as the product you offer
Businesses have, over the years, come to recognise that the 'customer is king'. Currently, the vital question is more focused on whether or not brand loyalty exists in a fast-paced digital world. As customers have access to everything they need – faster and at a more advanced level than ever before – expectations are also higher. Salesforce revealed, in its recent State of the Connected Customer research, that: "92% of customers think that the experience a company provides is as important as the product or service it offers."
However, most would agree that a fundamental prerequisite of a positive experience is online availability. Ensuring that business services can recover from all failure scenarios is what keeps most CIO's and CTO's awake at night. New customers do not come cheap. Recent ProfitWell research showed the cost of acquiring new customers has increased by over 50% in the past 5 years. Working to retain them makes commercial and strategic sense. Nothing is more important to keeping your customers than being available when they need you. That starts and ends with the availability, management, and recoverability of their data.
It's time to move to a recovery-centric approach
Massive data growth has pushed organisations to implement backup-centric solutions, focusing on backup speed as the key criterion. However, the growing appreciation that any potential downtime could push an organisation's customers into the hands of a competitor has also emphasised the need to mitigate any risk to service availability.
Confirming this, a Google study found that over half of users will abandon a website if it takes longer than three seconds to load. According to Gartner, a minute of downtime can cost over $5,600.00. It is unacceptable to have any element of the recovery process that takes hours to complete.
It is now time to move away from a backup-centric approach and take on a more recovery-centric point of view. This puts the focus on operational resilience. It enables you to focus on the only thing that affects availability for your customers: recovery speed.
What should a backup and recovery infrastructure look like?
Recovery times: Most organisations struggle to accelerate recovery times. The customer experience is affected while waiting for the recovery to complete. This is an increasing area of focus.
High Availability: The need to recover quickly means the recovery infrastructure has to be highly available. In the same manner, a backup can't fail to complete only because a hardware component has failed.
Balancing cost and performance: The cost of the solution must remain low. Replacing low-cost/high-capacity media with Flash is not a viable solution to accelerating recovery due to cost. Solve performance issues through better architecture and innovation.
Elasticity: The ability to instantly scale backup operations means we never run out of capacity for new customer-facing business services being launched. It also means never having to wait for procurement to acquire new hardware to support these systems. IT is now expected to deliver cloud-like elasticity.
Consolidation as a means of efficiency: Many organisations report using 3-5 backup products, each with its own backup infrastructure. This creates a management challenge and makes automation nearly impossible as each product has its own management tools. Consolidation into fewer backup infrastructure solutions enables ease of management and leads to improved capacity management and automation.
Increased resilience means a new IT infrastructure
Increased reliance on data means that organisations are now required to plan and build IT infrastructures that enable the business to recover as quickly as possible. This also means that IT leaders need to re-evaluate past decisions and ensure that they are deploying the right recovery tools to meet ever-stricter SLAs. Shifting the focus from backup speed to recovery speed and highlighting the need for business agility will be key to delivering on the demand for ongoing digital transformations.
Customers expect businesses to be highly responsive: to provide services quickly and efficiently without compromising on quality or privacy. Adding elasticity to the backup infrastructure – while keeping the recovery and backup fast and cost efficient – is perhaps the most important component in achieving operational efficiencies. These, in turn, deliver a more loyal customer. Putting the emphasis on recovery makes sense for everyone.
---

Founded in 2011 by storage industry pioneer Moshe Yanai, Infinidat helps customers empower data-driven competitive advantage. Infinidat's software-focused architecture, an evolution and revolution in data management design over 30 years in the making, solves the conflicting requirements of bigger, faster, less expensive storage. Infinidat technology simultaneously delivers sub-millisecond latency, 100% data availability, and multi-petabyte capacity with a significantly lower total cost of ownership than incumbent storage technologies.