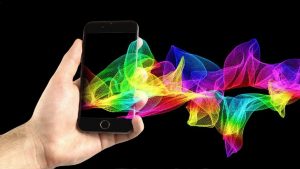 Ahead of Dreamforce, Salesforce has unveiled the latest updates to Service Cloud. The news comes a week after it revealed the latest changes within Sales Cloud, for Revenue Cloud. Salesforce has unveiled new features that help organisations address the shortfall of resources in a time where 83% of consumers expect immediate human interaction that resolves, their often complex issue. Brand loyalty and future sales often depend upon the quality of the customer service delivered. To address this Salesforce has announced new and enhanced automation tools and enhancements to communication tools.
These latest innovations, some already announced, some iterative improvements and some new will be talked about in detail at the Dreamforce '21 Service Cloud 360 keynote on September 22 at 2:30 pm PT.
Customer Service Incident Management
Salesforce continues to strengthen Customer Service Incident Management. It aims to help companies resolve major incidents quickly. The next release extends Swarming to include not just cases, as announced in August, but also incident's.
The intention is to make Swarming for incidents available in the Summer 22 release. Swarming relies on Slack to bring together different stakeholders to help resolve a specific case or incident. However, incident management is far more than that. Incidents are service events that are more complex than cases, bringing together multiple cases and may require several actions to resolve.
Incident management is a comprehensive solution that enables companies to react and manage critical incidents from start to resolution. It allows organisations to consolidate cases against a single incident, track, investigate and diagnose the root cause of the problem. Initiate the change requests needed to resolve the incident. Change requests are raised and approvals tasks allocated to ensure that they are pursued to completion
Users can also leverage workflows out-of-the-box and then customised them to suit their organisational processes. Service Cloud can also use Einstein AI to identify whether an incident has occurred. The inference is that Einstein monitors and compares cases using case classification to identify if an issue warrants the creation of an incident.
The workflows enable broadcast updates to all cases relating to an incident over the most appropriate channel, SMS, in-app, web, Facebook Messenger, WhatsApp), Self-Service Portal, and email. Once the incident is resolved Salesforce will close all associated problems, incidents and cases with associated notification workflows completed if required.
Omni-Channel Flow
Omni-Channel Flow enables organisations to leverage Omni-Channel, Einstein Case Classification, and Einstein Article Recommendation within the Salesforce Workflow platform. Previously, it required a developer to add and customise these features to their organisations Salesforce instance.
The workflow platform makes it easier for service teams to create complex rules to manage these features using the drag and drop interface. For example, Service Cloud can analyse an incoming case and automatically route it, based on a predefined workflow to the most appropriate agent, queue or process. Case classification uses natural language processing (NLP) to triage cases making the solution easier to use for services teams without engaging IT.
RPA capabilities
Salesforce also revealed that it will leverage the RPA capabilities of the Servicetrace acquisition. This will enable it to automate repetitive reads and writes from legacy solutions that do not have APIs. For example, where organisations are using mainframe applications and service agents have to switch between multiple screens to answer queries Servicetrace can help automate the processes required. Salesforce did not reveal a GA for this feature.
Communication enhancements
There are also new voice, video and text capabilities for contact centres. These continue to drive the Salesforce Service Cloud to create and support the digital organisation, not just the Digital HQ. Salesforce announced several new features:
Einstein Conversation Mining
Einstein Conversation Mining enables organisations to analyse chat transcripts of calls, between a bot or agent and customers. It can help create new knowledge base items based on common conversation or priorities new bot capabilities.
In time the feature will include support for other messaging channels including emails, case details and voice transcripts. No dates were given for these. The intent is to leverage the machine learning capabilities of Einstein to improve automated interactions with customers.
Messaging for In-app & Web
This new feature ensures that even if a user closes the app, a service interaction can continue. If notifications are turned on, the user can click on the notification to return to the previous conversation they were having. Importantly, this also applies in a web app if the user switches windows while awaiting a response or closes the chat window. The message takes them straight back into the previous communication channel. This increases customer satisfaction and removes the annoyance felt when customers have to restart conversations from the beginning.
Visual Remote Assistance
Announced in June, Winter 21 will see the release of new functionality. While the support for two-way video is already available, Winter 21 will see support for augmented reality and annotations further improving the functionality. It also brings it more in line with competitive field service solutions such as IFS Remote Assistance.
Workforce Engagement Intraday Management
Summer 22 adds an intraday solution to Workforce Management. It will enable users to update the daily contact forecast based on changes in caseload. The intraday will compare the capacity against the initial schedule including the initially expected workload per person.
The intelligent simulation model will then create an optimised daily schedule based on the revised forecast. This allows companies to rapidly adjust to changing circumstances such as a COVID outbreak amongst staff leading to a shortage or a spike in call volumes.
Service Cloud voice
First announced in the Spring release, Service Cloud Voice now has ten partners. The solution enables organisations to create omnichannel service centres including voice into a single workspace. The providers include Amazon Connect, Genesys, Natterbox, Avaya, Tenfold, Vonage, Odigo, Mirage, and Upland Ingenius. The latter was announced only a few days ago.
Enterprise Times: What does this mean
This is not the major release that Service Cloud customers might have hoped for. However, there are some significant improvements across several features that will prove useful going forward. The Incident Management feature is one that will help solve a lot of administration within IT departments. Anyone that has lived through a major incident with hundreds of calls that each need to be informed of the resolution will understand that this is a major benefit.
The iterative improvements to the communication feature will also help in certain instances. The integration of Servicetrace into the platform and the ability to leverage RPA will potentially remove the need for other RPA solutions. This is a move that should remove some of the necessity for independent RPA solutions across many businesses. It is a trend that will concern some companies focused purely on RPA solutions.
Salesforce is coming close to a complete service solution, removing the need for add-on applications. More information is available next week at Dreamforce. Additionally, Salesforce will no doubt continue to make more announcements during the lead-up.