At IFS World last year, the company demonstrated many of the new technologies in IFS labs that it was looking to deliver. One of these was IFS Remote Assistance. The solution delivers a mixed reality experience that enables product experts to advise field service engineers or customers, on service and repair instructions using augmented reality.
One customer has now pushed IFS into releasing the product quickly to address some of the challenges presented by the Coronavirus pandemic. Christian Pederson, Chief Product Officer, IFS product explained how it was delivered in a blog.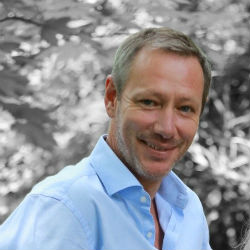 Munters is a global provider of innovative, energy-efficient and sustainable climate solutions for mission-critical processes. It provides solutions in two business areas, AirTech and FoodTech. With over 3,000 employees across 30 countries, it manufactures, sells and services its own technology. Munters was already evaluating remote assistance tools as they offer significant cost and customer benefits.
Experts can remain in a single location and help more junior engineers complete tasks. Roel Rentmeesters, Director of Global Customer Service at Munters commented: "Reducing our reliance on-site visits will not only allow us to improve efficiency but being able to perform a remote resolution or diagnosis is a critical step in our journey to servitization."
A solution for the COVID-19 lockdown
With coronavirus now inhibiting travel, Munters knew it had an urgent need to deliver a remote assistance solution. Munters has used IFS ERP for years, and Rentmeesters hoped to leverage that relationship. He commented: "We have a longstanding partnership with IFS so my hope was that we could move quickly to get the Remote Assistance technology operational in the shortest window of time possible. I first contacted IFS about Remote Assistance on March 6th. We had an agreement in place and were conducting the training of our first users by March 12th."
With a successful pilot completed, Munters is now rolling out the solution to more than 200 users across the globe. Munters are already using Remote Assistance with remote engineers using their existing mobile devices to display live instructions from a senior engineer. The senior engineer uses a camera and other technology to show the engineer what to do next.  Munters is also using it to help with a new production line using Vuzix Smart Glasses so that factory floor workers can work hands free.
The benefits of Remote Assistance
Munters has already identified significant benefits from the solution during the pandemic crisis. It expects to see more after it has stopped. The benefits include:
Maintenance inspections are carried out remotely.
First-time fix rates have improved with remote diagnosis.
Reduces the number of technicians sent for each site visit.
Remote support to manufacturing sites globally.
Significantly reduce travel requirements during and after the coronavirus crisis.
Rentmeesters added: "How this technology will allow us to modernize our operations and embrace servitization is exciting. This will undoubtedly be a tool that will help us reimagine how we engage and interact with our customers. I believe it is an important piece of the puzzle in our quest to differentiate our service offerings and create new revenue streams. I'm thankful for how the technology is helping us address today's challenges, and excited for what the future holds."
Enterprise Times: What does this mean?
This is another example of how IFS Labs delivers products that are capable of becoming business solutions. Another example is the application of IoT at Anticimex. What is interesting is the benefit that the combination of these two innovations would bring to any company. Field Service Management is being radically changed in recent years. IoT enables a better analysis of faults even before an engineer attends site.
Remote assistance means that even if the problem is tricky any engineer will be able to resolve the problem during the initial visit. That is, with the assumption that they have the correct parts, which IoT solution should increase the likelihood of. This makes field service organisations more efficient. Less trips to site means reduce costs both for labour and travel.
Also, once bedded in companies, it may be able to talk through resolutions safely with customers with no need for an engineer to visit. Companies may start to differentiate service levels based on this, offering customers a cheaper remote assistance offering for many solutions.