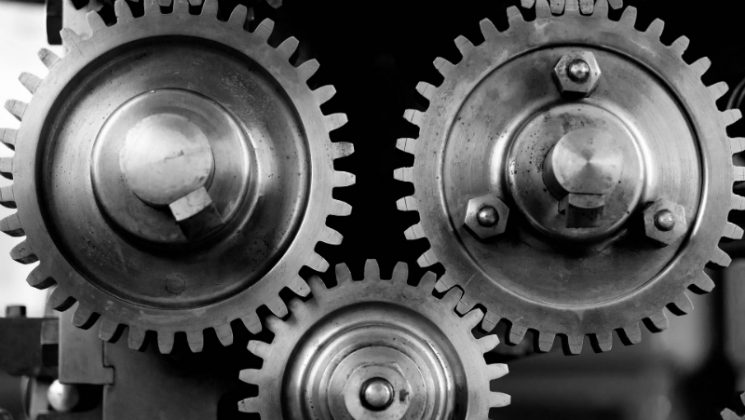 Pulseway has added new automation workflows as part of its 7.5 version release. The functionality is available now. Automation Workflows enables customers to create automated processes based on an event that automates initial steps customers would often take to remediate IT events.
Based on triggers such as low disk space, low memory levels or high CPU a user can create a workflow that initiates a set of processes that can mitigate the issue or raise an alert. The aim is to alleviate the workload and reduce the potential downtime of IT infrastructure.
Marius Mihalec, founder and CEO of Pulseway commented: "I am extremely excited to launch the automation workflows feature as this has been one of the most requested features from our customers, and we could not be prouder of the end result.
"This vital feature enables our customers to put the remediation of many common IT issues on autopilot, freeing up their time for what is truly important. Pulseway's partners can now build fully customizable workflows with unlimited routes, meaning there is no task that we can't fix for you. Whether you are an enterprise-size Managed Service Provider (MSP) with hundreds of clients or a system administrator single-handedly managing the entire IT Infrastructure, automation workflows feature will transform the way you view IT Management."
Enterprise Times also asked Pulseway some questions about the new feature that Mihalec answered. The new solution is available at no additional cost.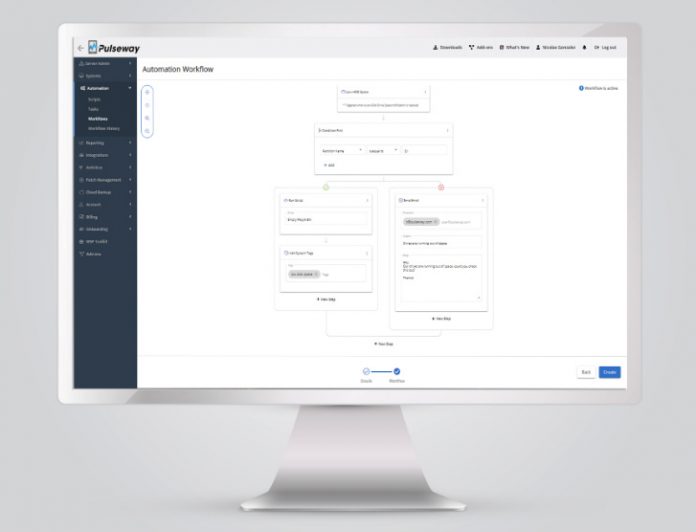 What are Automation Workflows?
Today users are able to create new workflows, they can add a description for the workflow and an administrator can activate or deactivate it. Sensibly, Pulseway has also set a maximum execution time a Workflow can run for. This should stop a workflow creating a new problem itself. The user can then identify which trigger they wish to use to initiate the workflow, these include:
High CPU
Low Memory
System online
Service started
User logged in
Ping Error
Process started
Website error
Low disk space
Computer registered
System offline
Service stopped
High ping time
Port not available
Process stopped
Website response time
Each trigger then presents several options around a condition for activation and an action(s) the system will undertake. For example, where CPU is High (Trigger), Top process name = "Chrome" and CPU value > 50% (Conditions), Kill top process (Action). Other actions available include:
Running a script or a task
Starting/stopping a service
Creating an alert using send alert, this can trigger a second Workflow.
Changing notification priority,
Adding and removing tags
Administrators can edit tasks. They can also view the Workflow Execution history which details information about what workflows were executed, whether they were successful and when they were executed (date only). This list can also be filtered by the trigger type. Use cases suggested by Pulseway include
Build fully customisable workflows thanks to the intuitive workflow builder
Use notifications as workflow triggers
Automatically start the workflow execution when an alert is triggered
See real-time updates of the execution steps the workflow is taking
Get the status and the execution time of previously performed workflows
Further information
ET asked Mihalec whether administrators are able to import Workflows created by others including Pulseway. Mihalec answered: "Yes. These are available through the Import function you can see in the Workflows list next to the Create Workflow button."
ET also wondered what happens when a workflow fails. Mihalec commented: "If a step fails it will be marked as failed and the workflow will continue. In the upcoming version we'll include an action for terminating the workflow so users can decide when to stop the execution. Workflows don't send any type of notifications except for the Send Alert action."
The future of Automation Workflows
There are some limitations with the current workflows as this is only a first generation of the solution. ET asked Mihalec whether it supports applications or databases. Mihalec answered for both saying: "V1 only supports Pulseway notifications but we plan to expand that."
There are no plans for Workflows to integrate to solutions outside of Pulseway according to Mihalec though. One feature it may add in the second version is the ability to replicate and then edit workflows.  This could be useful. What will the next generation support? According to Mihalec: "The main focus for V2 is adding support for Scripts parameters so users can customize their workflows even further. We are also planning on adding more integrations with different modules in addition to notification triggers."
One early adopter is enthusiastic. Phil Law, Managing Director of Spicy Support, a Manchester-based managed services provider commented: "The fact that most issues can now be auto-remediated on the background without the need for manual interception is simply amazing for the efficiency of my business. Setting up your own workflow is very easy and the experience could not have been more seamless thanks to the clean and straightforward UI. This feature will save us a lot of time and will enable us to shift our focus towards more pressing IT issues."
Enterprise Times: What does this mean
This is a useful addition to Pulseway RMM. For MSPs looking to ease their workload and expand it provides a means of doing more, with less people. The automation is, however, first-generation. MSPs will need to consider carefully which tasks they wish to automate. There is no point automating tasks, for example, that rarely occur.
What will be interesting is to see what standard packs of Workflows Pulseway make available to customers. These could help MSP's significantly as they can save time on their creation and just vet them before activation to ensure relevancy.