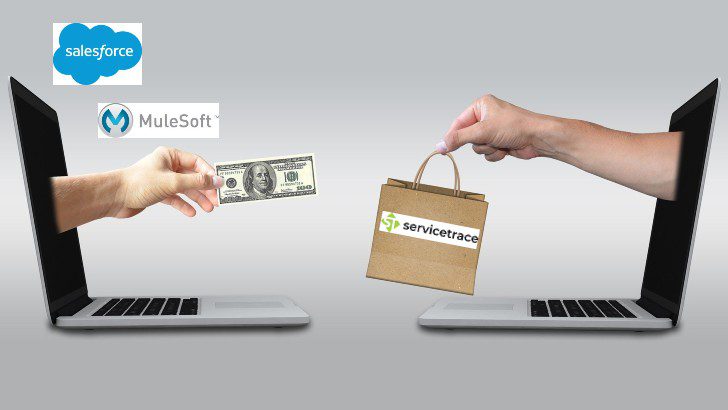 MuleSoft, a Salesforce company, is to acquire Servicetrace. The announcement came in a blog by Brent Hayward, CEO of MuleSoft. Hayward did not disclose the terms of the deal but expects it to close by the end of the Salesforce third quarter (October 21st 2021).
Founded in 2004, Servicetrace has three product lines: Robotic Process Automation, Application Performance Monitoring and Automated Software Testing. Headquartered in Germany, the company was founded in 2004 by Markus Duus, CEO. It has grown organically, without funding and was a visionary in the most recent Gartner magic quadrant for RPA (September 2020).
In a LinkedIn post, Duus commented: "We are excited to announce Servicetrace has signed a definitive agreement to be acquired by Salesforce! Thank you to all of our customers, employees, partners, and supporters!"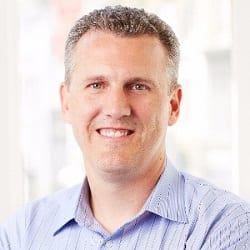 It seems that Salesforce has acquired the company for its RPA solution rather than the other applications. Hayward commented: "With the addition of Servicetrace, MuleSoft will be able to deliver a leading unified integration, API management, and RPA platform, which will further enrich the Salesforce Customer 360 — empowering organizations to deliver connected experiences from anywhere. The new RPA capabilities will enhance Salesforce's Einstein Automate solution, enabling end-to-end workflow automation across any system for Service, Sales, Industries, and more."
Few ties between the two companies
In bringing Servicetrace into MuleSoft, Salesforce has accelerated its RPA capabilities for integrating its solution with the wider market. While Einstein can create workflows easily within Salesforce, it makes sense for ServiceTrace to integrate within MuleSoft. The addition of a sophisticated RPA solution to the AnyPoint platform delivers a solution that should meet most enterprise needs.
There are few previous links between the two companies. Salesforce Ventures does not appear to have invested in the company. Nor is there an entry for Servicetrace or its RPA solution Xcelerator One (X1) on the Appexchange. However, there is a common customer. A growing German bicycle retailer uses X1 to automate processes between live chat and email from customers with its SAP and Salesforce backend applications within a Citrix environment.
There are almost certainly other customers where both solutions are used. Servicetrace has an impressive customer list which includes Atos, COOP, Merck, and Siemens, though many of the highlighted customers list Application Performance Management as the solution in use.
Enterprise Times: What does this mean
This deal makes sense for Salesforce, though it will be interesting to see how challenging it is to integrate the two technologies. Once the deal is closed, it should enable MuleSoft to add a mature RPA solution to the AnyPoint platform, which will enable it to provide an even stronger solution. Can it overtake some of its rivals within the leader section of the latest Gartner IpaaS magic quadrant?
Hayward added, "We're continuing to build on our vision of enabling the composable business, making it possible for companies to turn every asset in their organization — data, automations, and applications — into reusable building blocks to create seamless digital experiences, faster. We are proud to provide an open platform and will continue to support our vibrant community of partners, including our RPA partners, to provide our customers a broad ecosystem of solutions and integrated offerings."
Hayward is careful to state that MuleSoft will remain an open platform. It is clear he still sees value in a relationship with its two RPA partners Automation Anywhere and BluePrism. Once the deal has closed, it will be interesting to see how those relationships continue. Also, will those RPA vendors look to form a partnership with another IpaaS vendor, or will they acquire one? Also, will Boomi, recently acquired by TGP and Francisco Partners, have the financial muscles to bring in an RPA vendor, or will it continue to rely on Boomi Flow?
Finally, what will MuleSoft do with the other applications with the Servicetrace portfolio?