Salesforce has released the latest version of Sales Cloud. The update includes improvements to Revenue Intelligence, Sales Enablement, and Subscription Management. The intent is to help customers improve revenues with AI powered insights. In turn, customers adopting, leveraging and succeeding will help Salesforce drive its revenue growth.
Bill Patterson, EVP & GM, CRM Applications, Salesforce, commented, "Salesforce is at the forefront of evolving sales playbooks to meet the needs of customers in the digital-first, work anywhere world. Continued Sales Cloud innovation has made it a leader in its category for more than a decade, empowering sales teams to achieve success no matter the selling landscape."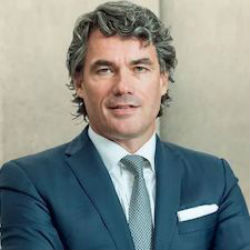 In a nod to Slack, Salesforce is starting to use the term Digital HQ. While organisations are becoming more digital, sales teams, deprived of face to face meetings, have to adapt. As companies emerge from the pandemic, there is a growing shortage of talent within sales. Demand for sales roles grew 65% in the past year. As companies introduce new starters, technology can help to accelerate onboarding performance as companies adjust to a digital-first selling process.
Revenue Intelligence
Launched earlier this year, Revenue Intelligence combines Sales Cloud, Einstein and Tableau. It provides a centralised command centre dashboard that provides insights through the entire revenue lifecycle. Salesforce has added three new capabilities:
Einstein Deal Insights provides information about which deals are likely to close or need pushing. AI-powered predictions leverage data to predict and provide insights to improve sales KPIs such as attainment, win rate and quarterly progress against targets.
Sales Cloud highlights actionable insights based and data analysis that identifies gaps in the market to exploit. This can help improve forecast accuracy. There is little detail around this. It might highlight potential cross-sell and upsell capabilities within customers or industry segments.
Promotes a data-driven sales strategy by identifying trends across multiple dimensions. This includes best practices from the best sales reps and how deals were closed. The intent is to drive best practices across the sales organisation.
Sales Enablement
Salesforce has added more sales enablement features directly within Sales Cloud.
Einstein creates data-driven coaching into the sales process. For example, it provides insights into best practices at given moments of the pipeline or deal-making process. It will help sales managers and reps improve skills at key moments to drive more deals and hit targets.
Personalised learning leveraging Trailhead courses are surfaced in context, in real-time within the system. For example, Sales Deal Acceleration will show sales reps how to use reports and dashboards to get sales deals moving again. Reps can also share knowledge using Slack and video channels.
It is now possible to measure the impact of enablement activities across key sales metrics. Sales Cloud can now identify how enablement activities impact KPIs such as lead-to-opportunity conversion rate, reduction in sales cycle time, increased close rates, and more.
Subscription Management for Revenue Cloud
Subscriptions are growing in importance for both product and service companies. Salesforce already supports subscriptions across eCommerce. Revenue Cloud accelerates processes in B2B selling to deliver those subscription services. Revenue Cloud has improved the management of subscriptions. Within B2B selling, there is a shift to self-service that is now better supported. This feature is in beta, and applications are still open as of writing.
It handles the complete subscription journey from product to cash and provides insights for recurring business.
Users can now deploy self-service options across multiple channels, including eCommerce, in-app or any other self-service touchpoint that customers may wish to use. This is a bold claim by Salesforce and, without further detail, hard to evaluate.
Einstein can now assist accounts receivable teams to prioritise collection by identifying the risk of late or non-payment. It will also recommend the next best action to ensure consistent revenue streams. Again, there is little detail around how it calculates this. Does it use third party data to identify later payers or just Salesforce data? Could this be enhanced by data from ERP vendors such as FinancialForce?
Enterprise Times: What does this mean?
Salesforce is likely to highlight these new features at the mainly virtual Dreamforce occurring later this month. It may also reveal when these new features become generally available and whether there are any additional costs. There are many unanswered questions around these announcements, though expect to see more emerge during Dreamforce.
Salesforce continues to enhance Sales Cloud. This release builds on the Slack-First Sales that it unveiled following the completion of the Slack acquisition. According to a Forrester study, sales teams using Slack to collaborate can speed up sales cycles by an average of 15%. These latest features could drive that even higher.