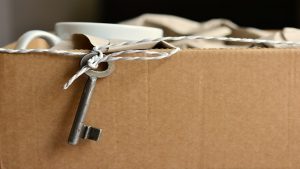 Salesforce has announced its first product collaboration around its $27.7 billion purchase of Slack. Salesforce only finally completed its acquisition of Slack in July 2021. The product capabilities cater to sales, marketing, service and analytics teams. The company plans to make Slack the central platform for each function. This includes sales collaboration, marketing insights and decision-making, customer service support and operations and business analytics.
Salesforce says the innovation will integrate Slack and Salesforce functionalities. Teams can stay connected, productive, and get work done anywhere. To become a single source of truth for their business.
Creating the digital HQ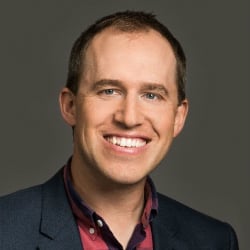 According to Bret Taylor, President and Chief Operating Officer of Salesforce, "Salesforce and Slack are creating the digital HQ. To help every company adapt and get back to growth in this digital-first, work anywhere world."
"This is just the beginning for the Slack-First Customer 360. Reshaping how work gets done by connecting employees, customers and partners and the apps they use on a single platform."
Nine out of 10 companies plan to combine remote and onsite work going forward. However, only 33% feel prepared to navigate this new hybrid work world. Salesforce says Slack-First Customer 360 is the answer. Slack will act as the hub that empowers everyone in an organisation to communicate, collaborate, and take action on information from across Salesforce and all the other business apps, systems, and partners they use.
With these new pre-built integrations between Slack and Salesforce, every department — such as sales, service, and marketing can collaborate in channels that unite teams and streamline workflows built around CRM data. Salesforce says it delivers enterprises a single source of truth for their business and a single, shared view of the customer. Slack can automate business processes to make work simple, productive, flexible and pleasant. And with Slack Connect, companies can now work securely with external partners, vendors and customers, driving stronger relationships and faster results.
Slack-first product updates
Here's how Salesforce sees its Slack integration developing:
Slack-First Sales: Sales reps can collaborate on deals in real-time with deeper visibility into account details in Sales Cloud. With all the information in Slack as the system of engagement. Slack's automated daily briefs are designed to help reps with a personalised daily list of tasks, meetings and priority deals. It includes digital deal rooms for collaboration around a customer or deal cycle in Slack. Sales reps can access and update Salesforce records and meeting information from Slack. External partners and customers can join in directly to close deals with Slack Connect.
Slack-First Service: Customer service teams can collaborate to provide real-time customer support, bringing customers directly into the channel if needed. Service agents get access to relevant Service Cloud case data, experts and channels in Slack. Service teams can collaborate on "swarm channels" on complex and high priority cases. This brings in the right employee and external partners through an "Expert Finder" feature. The Expert Finder automatically identifies the right experts to add to a swarm channel based on availability, capacity, and skills.
Slack-First Marketing: Marketing teams and agency partners get a shared digital workspace, and marketers can collaborate on customer journeys and get insights. Marketing insights from Salesforce Marketing Cloud and Datorama are shared directly in Slack. Workflow notifications automatically update Slack channels when changes to a marketing journey (i.e. a new email headline) are made.
Slack-First Analytics: Business users can access data-driven Tableau insights in Slack. Automated notifications in Slack help users stay connected to Tableau data. Watchlist digests provide a daily update on selected metrics and trends, while Subscriptions automate dashboard updates in team channels. This gives giving business users access to data and insights in the location where they are working.
Enterprise Times: What this means for business?
Organisations have learned a major lesson over the past year. Enterprises, irrespective of size or sector have to find a digital way to connect with employees, customers, and partners. Salesforce has been preaching for a while that headquarters are no longer on Madison Avenue or Main Street. They are in the cloud. Every business—in every industry—has to optimise for a digital-first customer, employee, and partner experience.
Last month, Enterprise Times spoke to a number of industry experts about the Salesforce acquisition of Slack. The comment that most resonated came from Dominik Angerer, CEO & Founder at Storyblok. Angerer hoped that the acquisition will bring the "developer happiness" focus of Slack into Salesforce. Slack had put a lot of effort into making their API and integrations enjoyable for developers to work with. In contract, Salesforce and its APIs were renowned for being hard to use and often need special implementation partners. Hopefully, Salesforce's recent announcement indicates the company is effectively unlocking the Slack Knowledge to develop more Slack-like products.