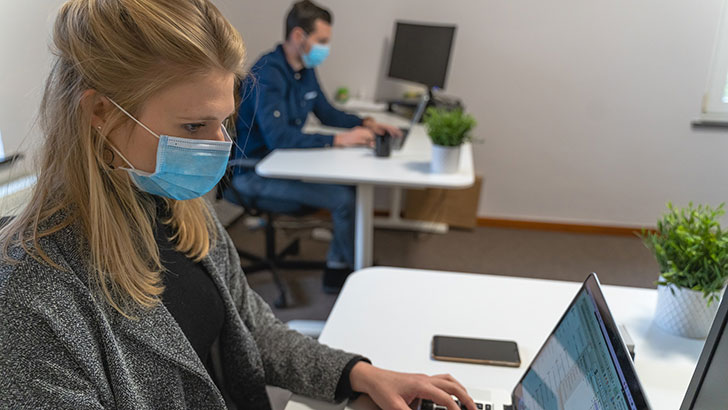 From 19 July 2021, the Government implemented the final step of the roadmap to remove all legal limits on social contact in England. It includes dropping the requirements for social distancing and for people to work from home wherever possible. Implementing this final step marked a significant shift away from Government enforced legislation in managing the virus towards personal responsibility. It will give businesses and individuals the freedom to decide for themselves on how to approach COVID risk.
Employers are now welcoming staff back into the workplace. In some cases, after more than a year of homeworking. What are the key workplace regulations businesses might overlook as staff return to work?
Key considerations for employers
The following are key considerations for each employer to consider carefully as staff return to work:
Managing a safe return to the workplace
Face coverings and social distance requirements
Redundancies, end of the furlough scheme and plans for the full workforce return
Requests for remote working and ongoing flexible working from members of the staff
These are difficult and complex topics for employers to consider that will impact businesses in very different ways. The impact will depend on staff numbers, business sectors and many other factors. Whilst the Government has made it clear what is mandatory by law. Their guidance is still often confusing.  Businesses have had to change radically and quickly. It's quite a challenging time for employers having to keep abreast of everything they're supposed to do.
Managing a safe return to the workplace
The lifting of restrictions does not alter the statutory duty that employers have to ensure the health and safety of their staff. It includes an employer's duty of care to take all reasonably practicable steps for the safety of their employees.
As employees return to work, they may be anxious about coronavirus in the workplace. Faced with imprecise or conflicting guidelines, they will likely act on COVID safety rules, even if it creates other hazards. If any existing policies need to be overridden, it is important to explain the changes and give sufficient notice and training to workers. Having clear policies is vital in instilling confidence in staff that are returning.
Employers have responsibilities for the health and safety of both their employees and any visitors to their premises. Visitors may include such as customers, suppliers and the general public. In addition to these duties, there are regulations to deal with particular hazards and for industries where hazards are particularly high.
Employers should carry out health and safety risk assessments (including the risk of COVID-19). They should then take reasonable steps to mitigate the hazards they identify. Employers may find it easier to implement existing measures to protect their employees on an ongoing basis even though it is no longer a legal requirement. As part of the ongoing risk assessment, employers may choose to follow these steps:
Social distancing at desks or workstations
Staggering start and end times to help with busy commutes
Deep clean the workplace regularly
Using hand sanitiser dispensers and one-way systems while the risk of infection remains
Improve natural airflow around office spaces
Offer flexible working
Implement clear sickness policies for staff that are unwell.
These measures can reduce the risk of workplaces closing due to positive COVID cases and allow more targeted isolation.
Face coverings and social distance requirements
The Government made it clear that face coverings are no longer mandatory unless specified by the airlines, TFL or a private business. It is now for businesses to implement their own private policies. This also applies to social distancing measures. As such an employer should make it clear whether they are now setting this as a mandatory requirement or guidance only with a policy reflecting the decision. The most important thing is to give a clear outline to staff to avoid any confusion or concern. However, if staff want to continue social distancing or wearing a face covering, we urge employers to respect their employees' decisions. Employers may therefore avoid any potential claims or concerns over discrimination or health and safety concerns.
End of the furlough scheme
With the furlough scheme set to be entirely phased out by September 2021, employers across the country may be forced to lose staff over the coming months.
For employers considering making employees redundant, the redundancy must be genuine. It must be demonstrated that the employee's job will no longer exist after being removed.
If employers decide they need to make redundancies, they must:
Identify which employees will be made redundant
Make sure they select people fairly and do not discriminate
Employers must demonstrate genuine grounds for redundancy. Failure to do so could leave the employer open to a possible claim for unfair dismissal at the employment tribunal.
For the employer to protect itself against any potential claims, all processes and policies should be clearly documented. This should include who they should report it to (nominated people should be named) and how and what happens next should be clearly set out and communicated down to all members of staff.
Employers may wish to consider other alternatives to redundancy to retain staff where possible. Here are several options depending on business needs:
Agree reduced working hours with some or all staff
natural wastage,
recruitment freezes,
stopping or reducing overtime,
offering early retirement to volunteers (subject to complying with age discrimination law),
retraining or redeployment,
sabbaticals and secondments,
pay freezes,
short-time working
and other alternatives to redundancy
Remote and flexible working
Many organisations were required to work from home as a result of lockdown and remote working has become the new normal. But as the Government guidance is no longer to work from home where possible, conversations around ongoing flexible working will be commonplace for those that have enjoyed or become accustomed to remote working.
The law states that all employees have the legal right to request flexible working, provided they have worked for the same employer for at least 26 weeks.
Employers must deal with requests in a 'reasonable manner'. Examples of handling requests 'in a reasonable manner' include:
Assessing the advantages and disadvantages of the application
Holding a meeting to discuss the request with the employee
Offering an appeal process
When considering remote working, it is important for employers and employees to discuss and agree it together. Employers should implement a clear homeworking policy that sets out how people will be set up to work from home, including:
How the employer will carry out risk assessments
Who will provide and pay for equipment
How homeworkers will be managed
How things like expenses, tax and information security are handled
The employer's approach to homeworking
Testing and Track and Trace
In terms of workplace testing, there is a government drive to increase this. Clearly, if employees show symptoms or test positive, they must be sent home immediately and told to isolate themselves. There must be a clear policy in place and a reporting procedure to ensure that this takes place.
If the employer wishes them to take a test daily or weekly, the policy must be clear on how this is to take place. It must be at the employer's cost or through the NHS testing facilities. It is best to engage the staff about the reasons behind this. Make clear what will happen to their personal data. Make it clear that the only purpose of holding the data is for the track and trace. This is essential to make sure the employer maintains compliance with the Data Protection Act.
There may be concerns by employees if they test positive that they will not receive their pay. Therefore, employers should consider the repercussions on how they're going to address this if more than one staff member does contract Covid, especially if it's at the work premises, how they will deal with sick pay or remote working.
However, it must be clear at this stage it is not mandatory in law that an employer should test its staff for them to attend the workplace. If an employer wants to enforce this, they will need to change their workplace policies and communicate this to all staff. They will need to address any concerns openly to avoid any claims for disability or other discrimination.
Testing Positive – dreaded Ping
There is a confidentiality concern if someone is exposed to a staff member with COVID-19 symptoms or a positive test. Can an employer advise other employees? With a workplace track and trace policy it is possible to ensure that exposed employees are informed without breaking confidentiality or anonymity. Document this clearly and communicate with staff to avoid any concerns. Implement adequate monitoring and enforcement. How people are to report their test results, the consequences of being positive and how this is communicated to others exposed to them for a test or isolation must be clearly documented.
---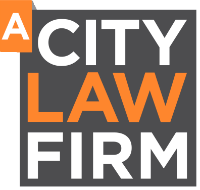 In the meantime, if you can't wait, you can contact us directly for impartial advice by visiting our website http://www.acitylawfirm.com/ or emailing [email protected] 
Karen Holden is the Managing Director & Founder of A City Law Firm who practise both commercial law and litigation, having been admitted to the roll in 2005. If you require further advice or assistance, please do not hesitate to contact [email protected]
A City Law Firm Limited is a leading entrepreneurial law firm in the city of London, with a dynamic and diverse team of lawyers. It was awarded most innovative law firm, London 2016 and Business Law firm 2017. They specialise in start-up business law, the tech industry, IP and investment.