Salesforce has completed its acquisition of Slack Technologies. The companies say together Salesforce and Slack are creating the digital HQ for success from anywhere. "We've learned over the past year that the workplace isn't snapping back to the way it was," said Bret Taylor, President and Chief Operating Officer of Salesforce. "Together, Slack and Salesforce Customer 360 will give every company in the world a single source of truth for their business and a single platform for connecting employees, customers, and partners with each other and the apps they use every day."
Companies around the world have learned one thing over the past year. If you don't have a digital way to connect with your employees, customers, and partners, you don't have much of a chance of surviving. Headquarters are no longer on Madison Avenue or Main Street—they are in the cloud. Every business—in every industry—has to optimise for a digital-first customer, employee, and partner experience.
A modern workplace for collaboration
"Salesforce will create a modern workspace that enables collaboration, communities, communications, CRM functionality, customer experience, and AI in an ecosystem that will welcome other integrations to extend enterprise functionality," said Wayne Kurtzman, IDC Research Director for Social, Communities, and Collaboration.
Enterprise Times invited a number of company leaders to express their views and opinions on the Salesforce acquisition of Slack.
According to Sarah Edwards, Chief Product Officer & CEO International Kimble Applications, "Kimble is excited to see the acquisition of Slack complete for Salesforce. We have built Kimble as a system of engagement, driving collaboration across the order to cash process and Slack will enable us to drive new innovations around the way people perform their jobs and communicate. As a leading partner of Salesforce, we will work closely on their "Slack first" strategy. We are excited about the opportunities this provides for Salesforce, Kimble and our Customers."
A developers perspective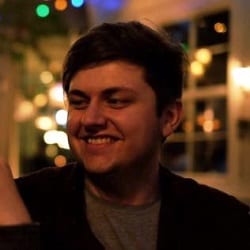 Dominik Angerer, CEO & Founder at Storyblok looks at the acquisition from a development perspective. He says, "I hope this acquisition will bring the "developer happiness" focus of Slack into Salesforce. Slack has put a lot of effort into making their API and integrations enjoyable for developers to work with. While Salesforce and its APIs are known for being hard to use and often needs special implementation partners. Even though the API options already started to become easier to use in the past 3 years. Salesforce and its APIs are mostly used in a Java, C#, eg. monolithic enterprise context. The users of Slack are already going for faster development using Node.js and a serverless architecture instead of these monoliths.
Bringing in the Slack knowledge on how to treat and offer to that new wave of developers, upcoming directors of development or even CTOs will be key. Can Salesforce take the lead going forward and with the acquisition? The worst case scenario would be that we see Slack becoming slower and reduce the focus on APIs and integrations. This will lead to people leaving Slack to competitors such as Microsoft Teams, Mattermost or element.io."
Andrew Leigh, CMO at Copado suggests, "Slack is one of Salesforce's most brilliant acquisitions. It allows Salesforce to expand all departments within a company. At Copado we have seen how developers and business users alike use Slack as the new enterprise collaboration interface. We currently support Slack collaboration within our DevOps platform. We will work with Salesforce to more deeply integrate it into the DevOps Value Stream."
Enterprise Times: What this means for business?
Collaboration is key in today's complex and competitive business environment. IT, marketing, customer service, operations, product development, finance and array of company departments all require access to the same data. Furthermore, they need the tools to enable collaboration. Hence Salesforce's acquisition of Slack. The company's CRM, Commerce, and Marketing Cloud Products already offers comprehensive solutions for marketing teams that can be accompanied with other API based solutions. The company has even recently touched its toes in the waters of advertising sales. Salesforce recently launched its Advertising Sales Management for Media Cloud, a new industry-specific application for managing cross-channel advertising sales.
As a result, incorporating Slack, with more than 12 million active users in 2021 makes perfect business sense. Salesforce is trying to connect disparate marketing teams with customer success teams to deep dive into the customer experience. Some analysts have suggested that Slack will be tasked with holding together a universe that's expanding at an unsustainable rate. Only time will tell whether they have succeeded with this challenge. For the time being, Salesforce has bought time on its mission to make work-life simpler, more pleasant, and more productive.