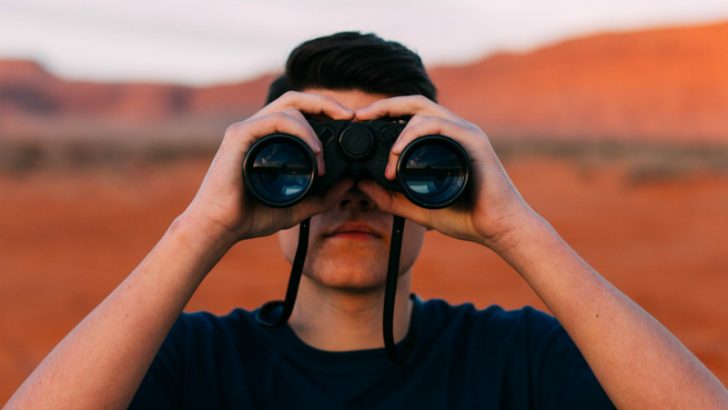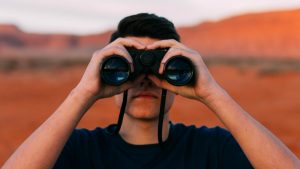 NetSuite unveiled its second release of the year, NetSuite 2021.2, and it contains a wealth of new features for customers to take advantage of. There are changes to the platform, financial management and functionality improvements for several industry sectors, including Manufacturing, Wholesale Distribution, Retail, Software, Professional Services, and Nonprofit. In summary, the updates will help finance teams as operations for both product and services companies.
Lisa Schwarz, Senior Director, Product Marketing, summarised some of the new features in a blog. With businesses needing greater flexibility than ever before with a constantly changing business landscape, organisations need to increase efficiency, improve productivity and customer satisfaction.
Schwarz commented, "New functionality in NetSuite 2021 Release 2 helps satisfy these needs and more — from the need for greater insights and detailed control over inventories to better supply planning capabilities to automation that speeds and eases payments and improves benefit management."
Finance Teams
One of the new features highlighted by Schwarz is Payment Link. This will make it easier for customers to pay invoices online through an eCommerce site or emailed invoices. Customers can pay via several methods, including credit/debit cards and PayPal. Existing SuiteCommerce customers can also use ACH and SEPA payments directly from their SuiteCommerce MyAccount. NetSuite records the transaction and automates some of the matching process, increasing efficiency for finance teams.
The automation of bank reconciliation continues with imported bank payments automatically matching to open invoices. For multi-entity organisations, it is now possible to consolidate purchase requisitions into a single purchase order. Once received, the appropriate journals and transfer pricing is automatically created within NetSuite. This could eliminate one of the pain points for period ends.
NetSuite has also added a foreign exchange rate integration to HSBC, enabling accurate FX rates in financial statements.
Product companies
NetSuite continues to improve the Autonomous Supply chain functionality. It is now possible to prioritize inventory allocation against sales orders by gross profit or revenue. Thus ensuring that profits are maximised or key clients are looked after. The system can now better calculate and display the earliest data in stock in any location, improving information for sales teams. NetSuite has also improved the planning workbench, including new date-based views by day, week or month.
Several improvements to inventory management will help both distributors and manufacturers. Possibly the most useful is that the mobile app now supports serial numbered items. It is possible to scan or enter them manually. Other improvements include the ability to Quick Ship a pallet using a handheld device, and tally scan functionality is available for inbound processing. Other efficiency improvements include generating a certificate of analysis to confirm that shipped products meet specifications and testing criteria.
SuiteCommerce is now easier to install for wholesale distributors looking to engage directly with customers. New NetSuite Connectors can also help with several types of connectors supported:
eCommerce: BigCommerce, Magento, WooCommece, Amazon, eBay, Walmart, Shopify
Logistics: Amazon Multi-Channel fulfilment, ShipStation
Point of Sale: Shopify POS
Software and services companies
NetSuite has added new features to SuiteBilling to enable software companies more flexibility around their subscription models. It is now possible to activate or suspend accounts in bulk automatically based on filters. These filters include
Customer
Billing account
Subscription plan
Billing frequency
Class
Department
A Custom subscription field
There are improvements to SuitePeople to improve appraisal processes. Kudos given during the review period is now added to the employee's performance review. The process for acknowledging reviews is now made easier with employees no longer required to sign additional acknowledgements.
Goal setting and achievement are better aligned between manager and employee. It is now easier to see progress against goals for both employees and managers. This promotes the faster achievement of those goals through this simple gamification.
For HR, there are now rules-based formulas to calculate employer match amounts for 401(k) plans and new retirement plan calculations for employees over 50. This reduces the administrative burden for HR teams and reduces the risk of error.
Professional services organisations also have some small improvements to project management functionality. The UI for project and task management is improved, and users can now add project managers as approvers for tasks such as expense reports, purchase orders and vendor bills.
NetSuite Non-profits has added a new Development Director role with a dashboard within the NetSuite Sales Center. The dashboard includes KPI metrics such as contribution tracking, donor retention and fundraising efficiency. The deployment model for nonprofits has a new update verification SuiteApp with a set of scripts that simplifies updates to all nonprofit SuiteApps and provides a tracking checklist.
Platform enhancements
If anything, the biggest enhancements are for the platform with this release. They include:
REST query functionality is now generally available to help developers building integrated solutions to NetSuite. Features include multi-level joins across datasets, the ability to filter and sort page results, and manage aliases.
SuiteCloud now supports Microsoft Visual Studio (VS) Code. It enables developers to build and manage applications from within Visual Studio.
The SuiteCloud development framework now supports building and distributing country-specific SuiteApps packaged with financial reports and displayed in users' native language.
There are enhancements to security with this release. NetSuite has withdrawn support for HMAC-SHA1 and MD5 hashing algorithms for APIs. Integrations can now use the more secure SHA256 and other methods.
Enterprise Times: What does this mean
This is an iterative update by NetSuite without any major new modules or features. It provides practical and useful updates for many customers to take advantage of. The new Payment Link feature is neat, and as businesses are turning to electronic trading, a welcome step though it has been available within SME accounting solutions for some time.
If there is a theme with this release, most of the features are around improving the customer experience for its clients, such as improved inventory, more flexible subscription models and stronger integrations.
Traditionally NetSuite has saved its biggest updates for the first release of the year though it sometimes gives a hint of what is promised in the fall. This sneak peek at NetSuite 2021.2 reveals nothing, though. NetSuite already has a mature product, and these updates enhance it further. It is still delivering strong growth for Oracle, 26% in the Q4 results and these updates should help propel it further. NetSuite is the ERP to beat in the mid-market and is probably on most short-lists of the industries it targets.