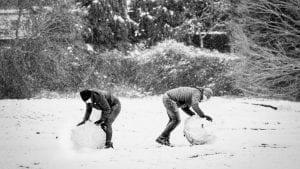 Oracle released some stunning Q4 figures that put SAP growth in its shadow. It revealed that revenues from Fusion ERP rose 46% in its fourth quarter, Fusion HCM rose 35%, and NetSuite ERP rose 26%. Oracle does not reveal the breakdown of revenues from its solutions. In addition, overall total revenues rose 8% year over year to $11.2 billion. In comparison SAP total revenues in the 1st quarter dropped by 3%. However, although from a low start point, SAP S/4HANA revenues rose by 36% to €227 million.
The full-year figures were also strong, boosted by Q4 revenues that beat guidance by $200 million.
Total revenues were up 4% year-over-year to $40.5 billion.
Cloud services and license support revenues were up 5% to $28.7 billion.
Cloud license and on-premise license revenues were up 5% to $5.4 billion.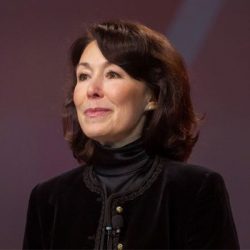 Safra Catz, Oracle CEO commented: "Our Q4 performance was absolutely outstanding with total revenue beating guidance by nearly $200 million, and non-GAAP earnings per share beating guidance by $0.24. Oracle Fusion is the world's biggest cloud ERP business; Oracle NetSuite is the world's second biggest cloud ERP business.
"Revenue from our Gen2 Cloud Infrastructure business including Autonomous Database grew over 100% in Q4. The accelerating growth rates of both our applications and infrastructure cloud businesses this year drove earnings per share growth up to 21% in FY21. That is the fourth consecutive year of double-digit earnings per share growth at Oracle Corporation."
The snowball effect
It seems as though Oracle is snowballing down a hill and gaining size and weight quickly. Catz confirmed a positive outlook stating: "our overall revenue growth is continuing to accelerate as our fast-growing cloud business becomes a larger portion of our total revenue." It is currently 71%, up 1%.
Catz continued: "I see total revenue for fiscal 2022 growing faster than fiscal '21 with constant currency revenue growth somewhere in mid-single digits. Given our increasing confidence in revenue growth and our unique and differentiated position in the market, we are going to invest back in the business at a greater rate, so we can further accelerate the top line." (Source: Seekingakpha.com)
Catz noted that the outlook for total revenues in Q1 is between 3% and 5% growth. With regards to Fusion and NetSuite, Catz was even more bullish, stating: "It was an incredible, incredible Q4, and Q1 looks enormous." Catz also revealed she believes Fusion will become a $20 billion business and NetSuite a $10 billion business.
Can Oracle become the No1 ERP vendor
If the current growth is impressive, Larry Ellison, Founder and CTO of Oracle, has a clear vision to topple SAP from its premier status. He commented: "Our strategy and applications depends on Oracle becoming the world's largest provider of cloud ERP systems. Then, building upon that strong ERP foundation, we're going to expand into manufacturing, CRM and industry-specific applications. We are successfully executing this strategy. Oracle Fusion and NetSuite are now the world's two most popular cloud ERP systems." (Source: Seekingakpha.com)
In another clear swipe at SAP, he then continued: "SAP, the leader in on-premise ERP, never rewrote their ERP system for the cloud. This has caused hundreds of customers to abandon SAP and migrate to Oracle Fusion ERP. That's already happened." (Source: Seekingakpha.com)
He then revealed that Oracle has been working on new applications. The first, a manufacturing ERP that supports robotics enabled factories, a first Ellison claims. Two new application suites are launching as well: Healthcare and State and local government. These are supported by Oracle AI and underpinned by the Autonomous database. It will run on infrastructure using Ampere microprocessors that Ellison claims have the lowest energy consumption in the world.
Enterprise Times: What does this mean
Another impressive set of results from Oracle fuelled by the continued growth across its portfolio from applications, database and infrastructure. While Ellison couldn't resist knocking back SAP, he omitted to mention Workday, Salesforce or AWS by name. Is this because he believes Oracle is now winning the growth battle against these companies or because not drawing attention to them is a better ploy?
Oracle is starting to grow quickly, certainly in its application portfolio, across the board. The growth of Fusion is impressive. Ellison revealed that Fusion is winning more than 50% net new customers, NetSuite is closer to 100% net new (no figure was revealed and some may be migrating from Oracle systems). While the growth figures for IaaS and the autonomous database are less impressive, they show signs of accelerating, and a clearer picture should emerge in the coming quarters.
SAP and Oracle are in a race to build the biggest snowball and the momentum seems to be with Oracle at the moment.