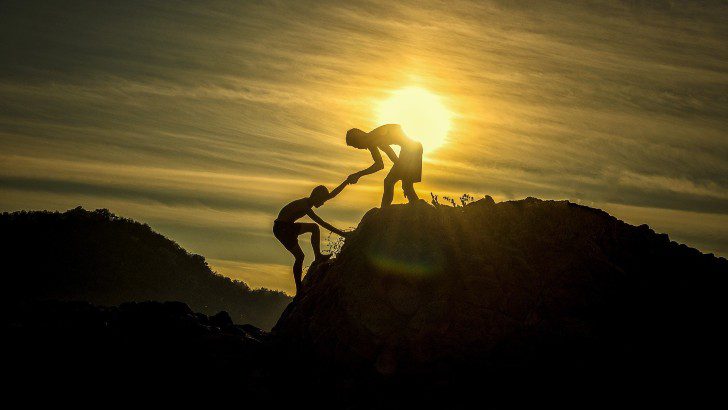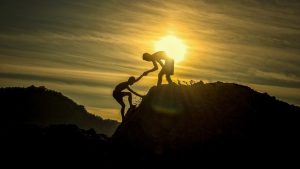 Mastercard has announced the launch of Strive, a program aimed to help micro and small businesses to digitize faster and effectively. The global payments technology company has donated an initial $25 million to kickstart the program.
MSME's are the lifeblood of many global economies. They represent 90% of business and more than 50% of employment worldwide. However, the rapid shift to digital and remote working has found many struggling to digitize operations as traditional channels to market dried up. Small businesses are falling behind larger ones that often have the cash flow to develop and deliver digital operations. An EU survey in 2019 found that whilst 80% of large organisations had implemented at least one digital technology, only 30% of SMEs had done so.
Strive aims to strengthen the financial resilience of these organisations and help their recovery and growth.
Shamina Singh, President and Founder of the Mastercard Center for Inclusive Growth, commented, "This program builds on lessons learned and a body of work developed as part of Mastercard's long-term focus on financial inclusion. By leading with an equity-intentional lens and partnership-driven approach, Strive will meet owners where they are and connect them to the resources they are telling us they need to succeed and grow over the long-term."
Strive starts up
Mastercard is launching two initiatives, Strive Community and Strive UK. They demonstrate the combination of localised and global programs that Mastercard intends to deliver to address the challenges faced by the most vulnerable small businesses in regions worldwide.
Strive Community is supported by Caribou Digital. It aims to help more than five million small businesses across Europe, Latin America, Africa, the Middle East and Asia. The intention is to assist those businesses in leveraging technology to increase their operations' efficiency, both back and front office and giving access to new sales channels and back-office functions such as finance. Caribou Digital, an experienced research and advisory firm that focuses on developed inclusive and ethical digital economies, will allocate grants to organisations that help MSMEs.
Chris Locke, founder of Caribou Digital, commented,  "We are excited to partner with Mastercard to provide small businesses with the tools they need to reach their potential in a digital world. By partnering with a wide range of interconnected organizations, the program will deliver valuable resources for digitization and foster further innovation, while enabling us to drive impact at scale."
Within Europe, Mastercard intends to partner with fintechs to support small businesses in France and Spain. The intent is to work with regional fintechs, social impact and non-profit organisations to reach the most vulnerable organisations. There is no indication which organisations these will be, though.
Mastercard will work with local business-focused NGOs in the UK, such as Enterprise Nation, Digital Boost and Be the Business. Strive UK will also complement UK Government efforts such as Help to Grow. It will provide dedicated resources to the vulnerable small businesses, including those that are women and minority-owned.
Supporting wider initiatives
Strive is just the latest initiative by Mastercard to support smaller businesses across the world. These are helping a wide variety of organisations from Egypt to Kazakhstan.
Zahra Omar, an entrepreneur in Egypt, commented, "When you're running a small business there's often no one to ask for advice. You're the founder, the manager, the doer – all in one. But to grow a business and take the right decisions, advice and support from those that have done it before is essential.
"Since signing up to the MicroMentor digital mentorship platform, I can get support whenever I want from wherever I am. My mentor has helped me solve problems and grow my business in the face of the economic and political challenges here in my country – and the advice is worth thousands of dollars to me!"
Strive Community is intended to extend this with Assel Zhanassova, Ministry of Trade and Integration of the Republic of Kazakhstan, commenting, "Micro and small businesses are a critical part of the economy in Kazakhstan and we must prioritize their resilience and growth. We welcome Mastercard's efforts to support small businesses through the Strive Community program and other initiatives, and we look forward to exploring how we can continue to partner on these efforts."
Small businesses also form part of the supply chains for much larger enterprises. Rebecca Marmot, Chief Sustainability Officer, Unilever, noted, "Small businesses are key to Unilever's growth and need more support than ever. As the world becomes increasingly digital, we have an opportunity to ensure that business owners are part of the transformation.
"This has shaped our collaboration with Mastercard in Kenya and will continue to fuel the impact-driven work that we do together. By helping small businesses digitize, Strive Community will put small businesses on a pathway to resilience and growth, and create a more sustainable and prosperous economy."
Enterprise Times: What does this mean
While this effort is philanthropic and is only part of the $250 million commitment Mastercard made last year to support SME financial security, it has a purpose. If successful, Mastercard will strengthen the survivability of small businesses across the globe. It will not only build trust and brand loyalty, but it will also see increasing amounts of money flowing through its network as these companies succeed.
Michael Miebach, CEO of Mastercard, "When small businesses thrive our local communities and economies thrive, but when they struggle, the impact is widespread. What small business owners need right now are partners who will listen to them and develop innovative solutions that will help them grow in the wake of the pandemic. It comes down to an investment in making their success our success. That's what makes programs like Strive so critical today and tomorrow."
What will be important is seeing how Strive will help MSMEs across the world. What will the initiatives deliver? How that initial $25 million is used will be critical, and will Mastercard invest more into the program or where else will it raise funds.