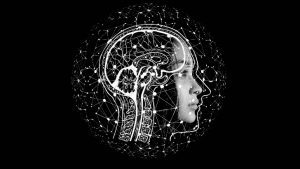 Salesforce continues to launch integrated Slack and Salesforce solutions. As Dreamforce kicks off, Salesforce has announced new combinations and enhancements to the Slack platform itself as the two platforms become ever more entwined. The aim is to help organisations create complete Digital HQs using the two solutions. Domino's, Intuit and Splunk are just some of the companies beginning to do just that.
Bret Taylor, President and Chief Operating Officer of Salesforce, commented, "Our mindset about work has shifted from a place you go to something you do. Every company needs a digital HQ to connect its employees, customers, and partners and thrive in a work-from-anywhere world. Organizations around the world build their digital HQs on Salesforce and Slack so they can work better and grow faster."
Following the initial integrations between Slack and Salesforce a month ago, Salesforce is now launching even more. This tranche of integrations includes Commerce, Experience, Platform, Trailhead, MuleSoft, and Quip. Its industry clouds and products include Sustainability, Corporate and Investment Banking, Healthcare & Life Sciences, Philanthropy, Non-profit, and Education. There are in addition to Slack-First Sales, Service and Marketing.
Enterprise Times spoke to Martie Burris, Senior Product Manager, Salesforce, and Noah Desai Weiss, SVP of Product, Slack, about the announcements. The announcement completes 16 Slack-First integrations for Salesforce products. Existing integrations, for example, Quip, have also been revamped. Burris revealed that these have all been developed over the last few months. They provide a new generation of enhancements with more coming.
Slack enhancements
Slack Clips
Some of the new features revealed by Salesforce have previously been announced, such as Slack Clips, previously known as Video messaging. Slack has continued to develop the solutions.
Weiss explained, "It's an evolution of what we previewed a couple of months back. One of the things that have really changed over time is just in a pilot with customers. We've seen so many use cases for how people actually use this at work. We built a lot of new capabilities to make this a tool to help your team feel more connected, help people work flexibly and to create a more inclusive communication environment."
GovSlack
GovSlack is a version of Slack running in a secure government-certified cloud environment. It will provide the same collaboration advantages that the commercial Slack solution offers. GovSlack is due to be available in 2022. The solution will run on the AWS GOV Cloud region and will initially be available in the US only.
When asked about international GovSlack, Weiss answered, "We do have many government customers outside of the US as well. We haven't yet announced any plans for moving to the more highly regulated government levels of compliance in other markets. Still, I think it's something we'll definitely be considering the future."
Weiss also confirmed that Gov Slack would target a FedRAMP authorisation level of high when the product launches
Slack Connect Sponsor Connections
Slack is also extending Slack Connect. Customers of Slack Enterprise Grid will be able to work with anyone over Slack regardless of whether they have a Slack license or not. Slack Connect Sponsor Connection will be available to Slack Enterprise Grid customers in Winter 2022. Users can add specific users from any company into any Slack Channel.
This opens up Slack to even more prospects. According to Weiss, it already has 91,000 customers and is growing at a rate of 200% year over year. Whilst this enables the third party to work within the channel, they cannot create channels, nor does it work across their organisation. Organisations will need to think carefully about how they implement this. Stuart Templeton, Head of Slack in the UK, shared some insights on how Slack approaches this in a recent podcast.
Weiss summarised the new capability saying, "This new ability, what we're calling Slack Connect sponsor connections, allows them to effectively use connect and share channels with any customer, any partner, any vendor, without having to worry about the pain side of it at all, it's included in their plan. We hope that's a great way for them to standardise on using slack Connect, to reduce that sense of distance between them."
Already announced or existing Slack integrations
The initial Slack-First integrations, announced last month were:
Slack First Sales, Digital Deal Rooms; Deal, Account and Contact management; Alerts and Reminders should all be GA for Summer 22.
Slack First Service: Expert Finder and Case Swarming are due to be GA in Spring 22. Incident Swarming is expected in Summer 22
Slack First Marketing: Marketing Cloud Journeys for Slack and Pardot Automation for Slack will be available in Spring 22
Slack First Analytics: the new features include Einstein Discovery (available Spring 22), Notifications in Slack are already GA in Tableau ad will be in Tableau CRM in Spring 2022 Ask and Explain Data in Slack (Available 2022)
Other integrations between Salesforce applications and Slack were already available but have now been enhanced.
Slack-First MuleSoft includes the MuleSoft Anypoint Platform Slack Connector and MuleSoft Composer for Salesforce Slack
Slack-First Healthcare and Life Sciences is available now
Slack-First Quip is also available now.
New Slack-First integrations
There are initially four industry integrations rolling out in 2022.
Slack First Non-profit
Slack First Non-profit is available in Spring 22, which has several useful features that leverage Slack:
Daily Digests and Notifications delivered to Slack from Salesforce
Inbound engagement using Slack channels to interface with clients without leaving Slack
Direct & Channel Sharing enabling coordinated case management
Review and approve documents from within Slack
Slack-First Education
Slack-First education will bring Student Success Access alerting students and facility or student concerns. Available in Summer 22, it is this integration that Burris's favourite. She commented: "When we're talking about digital HQ, there's this idea of no geographical boundaries, no location boundaries. So often, people assume that we're just talking about serving our B2B customers when in reality, there is an opportunity to model that trend in education as well.
"What education cloud is doing is bringing together faculty, staff and students together into the Slack environment and ultimately trying to promote student success. The reason why it's my favourite is because they have a diligent focus on first-generation college student success. As a first-generation college student, that pulls my heartstrings."
Slack-First Sustainability
Slack-First Sustainability will enable customers to collaborate around scope 3 reporting. It will include automated workflows and secure questionnaires for collaborating securely. It will be generally available as part of Sustainability Cloud in 2022.
Slack-First Philanthropy
If anything, this should headline this announcement as it is in keeping with the Salesforce and Dreamforce culture. This add-on will enable employees to donate to organisations they care about with Slack. One wonders whether, in combination with Slack Connect, non-profits and others can help raise additional funding through donation channels as well. Employees can also sign up for volunteer events or log hours within Salesforce using the Slack interface.
Employees can also create channels dedicated to their charitable interest, sharing it across the organisation to promote philanthropy. Using Slack Connect, employees can also connect partners and others, such as channels dedicated to specific events. These features will become available in 2022.
Other new integrations
Slack-First Commerce
Slack First Commerce introduces new alerting capabilities connecting Salesforce Service Cloud with customers and partners through Slack Connect Channels. For each customer, users could create a support channel with Slack, and with the new support capabilities, Service Cloud customers can connect this channel direct to their Service cloud records using B2C Commerce alerts. The feature is available now.
In addition, Order Management Service alerts (available later in 2021) will enable teams to resolve problems by quickly bring together the relevant experts to talk over Slack.
Slack-First Digital Experiences
Slack-First Digital Experiences will deliver Salesforce CMS in Spring 22. It will enable Slack users to connect to CMS content for review and distribute content. With Slack Channels, customers can add third parties such as content creation agencies to the conversation.
Slack-First Platform
Platform enhancements will enable teams to create end to end workflows to route complex approvals through a mix of internal and external stakeholders. Available in Spring 22, Enterprise Times asked Burris to explain whether this leverages Salesforce RPA?
Burris answered, "You can think of it as a combination. Salesforce has its developer platform. We've enhanced our platform to better connect with the Slack platform. Some of that work is enabling us to build all of our apps across every single solution. It's also empowering our customers to do that too and to create their custom workflows that work very easily with Slack."
Slack-First Trailhead
Connecting Trailhead to Slack is a powerful addition to the LMS. It delivers several significant enhancements to the learning experience and is available now.
Trailhead Search Slash Command allows employees to discover, share and favourite Trailhead content from Slack to their organisations.
Recommended Learning, driven by Einstein AI, delivers learning and content recommendations directly into a Slack Channel.
Home Tab provides a central place on Slack to view Trailhead progress, recommendations. Effectively accessing Trailhead without leaving Slack.
And the future?
Enterprise Times asked Burris when customers can expect other industries such as Slack-First Manufacturing. She answered, "We're actually looking at being Slack First across everything, including industries. We'll be rolling out the industries parts over the next year to two years."
Enterprise Times also asked Burris the obvious question about the future of Chatter. She commented: "It's funny. It's actually my project. You're probably missing the forest from the trees a bit if you're asking that question because they're actually not comparable, aside from the messaging aspect.
"You have Slack as this amazing, huge platform that you can do anything with. It's actually going to be powering the digital HQ, going to be the engagement layer for all of Salesforces's products. Chatter, on the other hand, is messaging, its in-context conversations. Slack can do that and so much more."
So will Chatter be replaced by Slack at some point?
"As of right now, there are no plans for that. What we are looking at doing, though, is we are encouraging our customers to model after our best practices and our best practices. now are Slack-First."
Enterprise Times: What  does this mean
It is now clear that Salesforce is making Slack the next generation of interface for Salesforce. This will not replace the Lightning experience, but many within the organisation might wish to use Salesforce via Slack. The intent will be to make Slack the user experience of choice for most users in time, and that makes sense.
The challenges for Salesforce are that as it continues to integrate Slack with Salesforce deeply, other independent vendors want to continue integrating with Slack. It may mean that they create alternative interfaces, Microsoft has already done this with Teams. The question is whether the other major application vendors such as Workday, ServiceNow, Oracle and SAP will partner with Slack or find a new route.