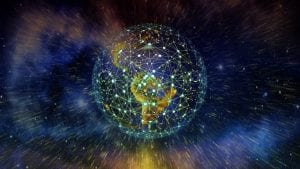 Slack has unveiled three new features for its collaboration platform. Each provides a significant step towards enabling the creation of a virtual office. Slack Huddles enables conversations to move from messaging to audio conversations. Video Messaging lets Slack users communicate asynchronously with recorded videos, and Slack Atlas is the embedding of the enterprise search Rimeto solution into Slack.
Stewart Butterfield, CEO Slack spoke during an analyst briefing about how Slack is enabling the digital HQ. However, this does not mean that traditional communication will disappear.  His take on what digital-first means is powerful. Importantly it does not mean digital-only. He said: "One of the realisations we've had is that we're moving or we actually have already moved from a world where digital technologies supplement the in-person means that we have to communicate and collaborate to the in-person supplementing the digital, and that means digital-first."
With these three features, Slack is making it even easier for organisations to become digital-first. Enterprise Times also had a brief conversation with Tamar Yehoshua, Slack's CPO.
Slack Huddles
Slack Huddles will enable users to move from text to audio with a single click. This is possible within a channel, where any member of a channel can join. It will allow direct messaging users to transition from messaging to audio, easily. Multi-party messaging also supports Huddles.
Users can add others to the Huddle, almost replicating the casual watercooler moments in an office, "Hey, Sue – what do you think of this idea?". They can also add guests to the Huddle or people from another organisation if they have a Slack Connect channel.
Slack Huddles are lightweight audio communications build on Amazon Chime. Slack is rolling out Huddle now after a successful pilot, which included Tibco and Dell. Karl Owen, Distinguished Engineer at Dell, commented, "Huddles provides an extremely low-friction way to transition from typing to talking and back again, whether you are brainstorming, chasing a bug or just catching up with colleagues."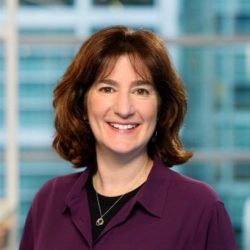 Enterprise Times asked Yehoshua if bots can join Huddles yet? She replied, "That might occur in the future. It's not something that is currently on our roadmap."
Like many other features in Slack, if the customer demand is there for this, it will happen. The question is whether people will ask for that. It might be one feature worth a pilot to see whether the use cases warrants it.
Video Messaging
This new feature enables users to create and share video clips, audio files and screen recordings in channels, allowing others to view and respond to them in the same channel. This enables asynchronous collaboration in a new way that is advantageous. A key feature within Video Messaging is that transcriptions are available immediately. These transcripts are also searchable from the search index, enabling users to search across video and audio content quickly and easily.
The potential use cases for this are extensive. The fact that transcriptions are available immediately also lets people interact even if they cannot listen to the content at that point in time. Video Messaging will be available in a few months. It is currently in pilot with customers.
Slack Atlas
This is the enterprise directory functionality that Slack obtained when it acquired Rimeto. It is now available in the US and Canada. Atlas enables users to search and connect with colleagues and quickly navigate through complex organisations to find the people or team they need to connect with. All from within Slack.
According to Yehoshua, Slack Atlas is available to select customers now and will be offered more broadly later this year.
There more
The final, bonus part of this announcement is that it is now possible to schedule messages within Slack. Thus, it is possible to make an announcement within a channel when a deadline passes without being present.
Yehoshua summed up by saying: "With today's announcement, we're providing customers with a fuller, more flexible set of tools, tools that help people succeed in a digital-first world where they can work from anywhere and belong in Slack."
The future
Enterprise Times asked Yehoshua what the future holds, she replied:
"If you take a step back, and you look at what are all these features supposed to do, they're improving the ability for people to work in a digital-first environment. What are all the things that are missing in the office? One of the things that we've spent a lot of time thinking about is how do we make meetings more effective. There are meetings that you need to be face to face, and you need to be synchronous—those used to be in a video call or in an office with people. There are a lot of meetings that don't need to be synchronous.
"Video messaging and Huddles are the first step in that. Huddles are lightweight, really quick sync; it doesn't need a scheduled meeting. The video messages are bringing this into channels so that people can upload the video at a time that works for them and is more flexible.
"There's a lot more we can do to help people work asynchronously In an effective way and in a more structured way. Think about how you could add structure to an object, trying to replicate a meeting but doing it in a synchronous way. So you have a video, you want to have files attached, you want to comment on it, you want to find it later. We want to make that a richer environment and one that people can customise. We'll be announcing things more specifically as they're ready, but that's the direction."
Enterprise Times: What does this mean
As Winnie the Pooh once said: "Sometimes, the smallest things take up the most room in your heart."  These new features are not in themselves anything groundbreaking. However, in conjunction with other features, they take Slack and the Digital HQ to a new level. Huddles may replicate some of the functionality of Skype and other VOIP platforms, but it is very simple to use. Huddles will enable more organisations to be digital-first. It may also be the step that cuts telephone bills significantly within and between organisations.
The fact that the video clips automatically add searchable transcripts makes it incredibly useful. What will be interesting is to see what analytics can sit on top of these new features. Slack creates channels for each of its customers. If people create videos or leave messages, these are now searchable in a way that was never possible before. This is tipping the scale further towards digital, away from physical. How organisations leverage, these new tools is exciting. An innovative implementation may have a chance of winning next years Spotlight awards.