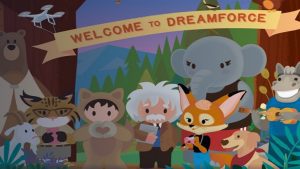 While the physical version of Dreamforce was perhaps a more muted affair than normal with far fewer attendees than usual, the virtual event and announcements did not disappoint. Attendees were treated to a wide range of announcements.
Raising guidance
In a rare mid-quarter announcement, Salesforce announced that it would revise its guidance for FY22 revenues and also revealed guidance for FY 23.
It raised FY22 revenue guidance to a range of $26.25 billion to $26.35 billion, up from $26.2 billion to $26.3 billion
Initiates FY23 revenue guidance of $31.65 billion to $31.80 billion
Initiates FY23 GAAP operating margin guidance of 3.0% to 3.5% and non-GAAP operating margin guidance of 20.0%
Keynote and major announcements
Dreamforce would not be the same without its keynote by Marc Benioff, he did not disappoint with a mix of live music from Metallica and Lionel Richie as well as several products and philanthropic announcements by Benioff. Probably the biggest announcement was the sixteen new integrations between Slack and Salesforce to deliver a DigitalHQ to organisations.
Heath Cloud 2.0
During the week Salesforce also launched Health Cloud 2.0. This is the bringing together of solutions that Salesforce has developed since the start of the pandemic. It includes several products to help organisations through the continuing crisis with the following solutions.
Dreampass. Delivers a personal QR Code that includes information about recent testing and vaccination for an individual. It assists with attendee registration management.
Contact tracing. This creates a map of contacts, where they have interacted and, in the case of subsequent positive COVID tests, enables rapid communication to all at risk.
Vaccine Management: Administrates vaccine programs for both governments and organisations with support for inventory management, appointment scheduling, outcome monitoring, public health notifications, and more.
Value-based care from anywhere. As healthcare organisations have to adapt to delivering remote patient experiences This helps those organisations to better collaborate and improve patient outcomes.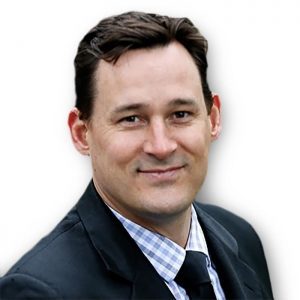 Kevin Riley, SVP and GM, Healthcare and Life Sciences, Salesforce commented, "Since the beginning of the pandemic, we've made it a priority to address this global crisis, sourcing 60 million pieces of personal protective equipment for hospitals around the world, providing contract tracing for millions of people, and powering the delivery and administration of over 100 million doses of vaccines.
"With Health Cloud 2.0, we're continuing to enhance our capabilities around care from anywhere, digital health credentialing, contact tracing, vaccine management, and more so that employees, customers, and communities can succeed in the new normal."
Sustainability
Salesforce continues to deliver on its sustainability commitment. In addition to Slack First for Sustainability, it also launched Sustainability Cloud 2.0. Sales also revealed that it is now a Net Zero company across its full value chain. It has achieved 100% renewable energy for its operations.
Having achieved net-zero, it is sharing its  Climate Action Plan to offer other organisations a blueprint to also achieve Net Zero emissions. To support this Salesforce Tableau has helped to deliver a tool for RACE TO ZERO an organisation committed to helping others achieve net-zero carbon emissions.
Philanthropy
Every year Benioff makes a further pledge to help others. This year Salesforce is donating $19 million to schools across the world. The lions share, $17.25 million, is to five school districts across the US.
A further $1.75 million was granted to non-profits in the US and Europe. It isn't clear what amount was donated in Europe and surprisingly no other continents were mentioned. Salesforce has a longstanding tradition of donating to schools and this brings the total donations to more than $140 million.
Enterprise Times: What does this mean
Salesforce has yet again managed to pull a rabbit out of the hat. While the virtual Dreamforce wasn't the same experience as the physical one there were still hundreds of videos for attendees to consume and learn from. These included partners as well as Salesforce and thought leaders. Expect to see and hear more about Salesforce+ its new streaming service with new episodes due out in the coming months.