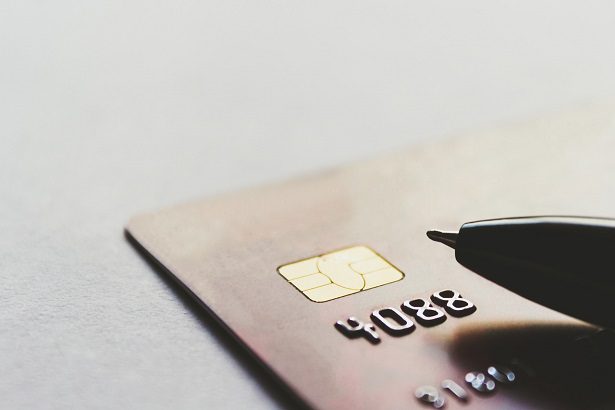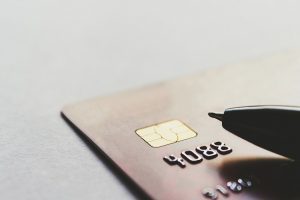 Retail and eCommerce highlights this week include: ShopVue extends core offering to capture warehouse activities, providing a 360-degree view of pre, current, and post work in progress. Following $100M Series B. Fabric continues on path to modernising eCommerce for scaling businesses and joins MACH Alliance. Quivers advances Click-and-Collect fulfilment for specialty brands by enabling in-store and curbside capabilities integrated with popular eCommerce platforms. MySize have announced that MYSizeID is available to Wix eCommerce stores. DataHawk Technologies announces a Series A funding round of $7 million USD in equity financing.
ShopVue Expands MES offering to include Warehouse Management
CAI Software, a provider of mission-critical, end-to-end production-oriented software applications, has release of ShopVue Warehouse Management. ShopVue, an Manufacturing Execution System (MES), has been helping companies optimise People, Processes, Orders, and Machines in the production area of their business.
CAI Software acquired Radley Corporation in December of 2020. Radley has been providing process automation tools for over 30 years. The company brings deep subject matter expertise with respect to materials management. Radley Warehouse Management is now being offered to the ShopVue Community as an add-on module, ShopVue Warehouse Management.
Fabric joins the MACH Alliance to accelerate the adoption of headless technologies
Fabric, a headless commerce platform has joined the MACH Alliance. Fabric's headless commerce technology helps midsize and enterprise B2B and B2C brands, deliver exceptional e-commerce experiences
Umer Sadiq, CTO at Fabric said, "Commerce companies are struggling to grow because of their legacy technology options. They need modern solutions that are built for their needs."
"Rather than relying on existing platforms unfit for growth — or timely and costly replatforming migraines. Growing commerce brands need flexibility and convenience that will translate into strong brand experiences for their customers. We're excited to work alongside the MACH Alliance to ensure that's exactly what they get."
The MACH Alliance stands for Microservices-based, API-first, Cloud-native SaaS and Headless. It was formed to help enterprises adopt and adapt the best and most agile systems. In addition to processes and skills to turn their digital practices into business differentiators. Fabric allows marketers and merchants to quickly turn creative commerce ideas into reality. Without the need to fully rely on expensive engineering resources. An extensive and flexible API-driven approach enables brands to modernise their legacy eCommerce platforms in a matter of weeks. As opposed to months, saving time and money.
Quivers launches new In-store and Curbside pickup
Quivers, a commerce platform for speciality brands and retailers has announced that their in-store and curbside pickup fulfilment features are now integrated with major eCommerce platforms including Magento 2 and Shopware 5.
Brands deploy in-store and curbside pickup with their external retailers and independent speciality retail network. (As well as corporate-owned stores) as part of their existing eCommerce platform. Quivers is the central nervous system connecting brands' commerce stack across online shopping and physical fulfilment.
With Quivers' newest In-store and Curbside Pickup features for eCommerce platforms, brands can improve the eCommerce experience. The solution serves the consumer with in-store fulfilment options at the checkout. With this solution, brands are able to capture the sale online, meet the consumer desire for in-store pickup. As a result, generate real post-purchase foot traffic for external retailers.
Crucially, Quivers' click-and-collect features are driven by the platform's native Point-of-Sale Inventory Sync technology. This leading inventory sync capability pulls real-time inventory information from the retail network, via Quivers POS system integrations. It syncs it to the brand's eCommerce site. This ensures the real-time accuracy of product availability for pickup at the point of consumer product selection and online checkout.
MySizeID now available for WIX eCommerce apparel brands
MySize have announced that MySizeID is available to Wix eCommerce stores. The solution and can be deployed by downloading the MySize API. MySizeID is also helping eCommerce retailers on multiple platforms, such as Shopify, WooCommerce, Bitrix, and LightSpeed. Alongside leading brands Levi's, Speedo, US Polo, Boyish Jeans and many others.
Wix customers implementing MySizeID into their eCommerce sites will receive three months of MySize expert support to optimise the MySizeID AI-size widget on their eCommerce site. Additional Wix customer support features include a chatbot capability, along with a new MySizeID help center for Wix users.
Brands utilising the AI-powered MySizeID have benefited from increased revenue per visitor, conversion rates, and average order value (AOV). An internal MySize eCommerce business intelligence report found that in 1H 2021, AOV rose by an average of 15%. eCommerce conversion rates grew by average of 2.75x when MySize tech was applied to 40% or more of product listings.
DataHawk announces a $7 Million Series A Equity Funding Round
DataHawk Technologies announced a Series A funding round of $7 million in equity financing. The Software-as-a-Service (SaaS) start-up is positioned to become the leader in democratizing access to professional eCommerce enablement software.
Launched in 2018, DataHawk helps emerging to large brands better run their eCommerce operations. This is thanks to a centralised operating system for analytics and optimisations.
This financing round will give DataHawk the capacity to hire more than 80 new employees over the next 12 months. Additionally, add support for additional eCommerce channels, and enhance AI & recommendation capabilities. The funding paves the way for a planned US office expansion, as over 60% of DataHawk customers are US-based.
The company plans to expand on its current software capabilities for brands selling goods on Amazon and Walmart. This fresh capital infusion will also help DataHawk increase its multi-channel capabilities by supporting brands on other online distribution channels.
The company has a vision to build an all-in-one eCommerce acceleration platform. A platform that brands can use to analyse, monitor, benchmark, improve, and automate eCommerce operations and performance across multiple channels.