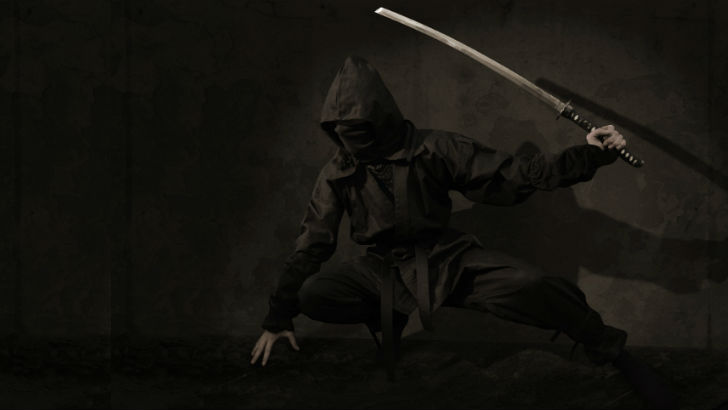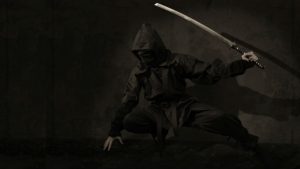 NinjaRMM has launched its own ticketing solution, Ninja Ticketing and business update for 2021. It is a natural addition to its RMM solution that has already benefitted from three major enhancements (NinjaRMM 5.1, 5.2, 5.2.1) this year to NinjaRMM 5.0. the new solution delivers a more complete solution for MSPs. They can now raise a ticket for any issue identified by the monitoring solution.
Integrated with the RMM solution, technicians can rapidly connect to affected devices from within the ticketing solution. This integrated approach will help resolve issues rapidly. Enterprise Times asked some questions of NinjaRMM CEO Sal Sferlazza about the announcement.
Ninja Ticketing
The Ninja Ticketing system has taken two years to developed and is already mature. It interacts with the ticketing solution to raise tickets on faults, linking them to relevant devices, end-users, and organizations. It will also dynamically updates priorities and the severity of the ticket based on the severity of the affected device.
A colour-coded dashboard shows relevant tickets to the technician. They can also filter tickets based on multiple criteria such as status, age, and priority. The system is also collaborative. If an engineer or customer updates the ticket other engineers will see what has happened in real-time. Comments can be private as well if required. The solution also includes workflows. These enable Ninja Ticketing to raise tickets and assign them to relevant engineers depending upon the device that failed. It, therefore, increases the efficiency of IT support teams. The workflow can set a time-based trigger to increase the priority of tickets, that are not resolved quickly.
Michael Shelton, NinjaRMM VP of Global Training and Support Operations commented, "The release of Ninja Ticketing makes our platform more valuable, more flexible, and more impactful on businesses. Over the course of two years, we brought first-hand knowledge of what it takes to manage and support a distributed workforce and put it into this product. Ninja Ticketing was built to enable support teams to leverage the power of an RMM to fundamentally transform support operations."
A closed solution?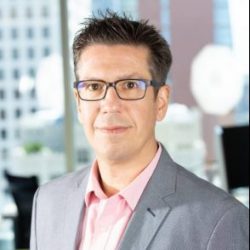 What isn't clear is whether the new ticketing system interacts with other solutions. Sferlazza explained how the solution works between companies saying:
"Ninja Ticketing was built from the ground up to be an effective co-managed IT solution. We have the ability for MSP's to work hand in hand with internal IT departments as well as end-users through a single pane. One way we make this easy is through a self-service IT support portal. It allows end-users to log in to check the status of their open tickets, provide additional details, or even resolve their own tickets. We do not currently have plans to integrate Ninja Ticketing into other ticketing solutions."
Companies can grant access to individual tickets. However, it does not appear as though an internal support team using NinjaRMM can transfer the ticket to another instance of NinjaRMM. This would be an interesting, and for some a useful feature to include as companies adopt networks or support organisations.
When can you get Ninja Ticketing?
ET asked Sferlazza if NinjaRMM Ticketing is available now and how much will it cost? He answered:
"We're still determining the pricing for Ninja Ticketing and will share more information closer to the product's General Availability, which is currently scheduled for late 2021 or early 2022."
However,  customers can get access to Ninja Ticketing under an open beta program and they need to contact their account representatives for access. Have any customers used the solution to date?
"Throughout the two years Ninja Ticketing was in development we were receiving feedback from hundreds of customers in early alpha and closed beta testing. In addition to the tremendous customer feedback and testing, Ninja's VP of Global Training and Support Operations, Michael Shelton, was the product owner of Ninja Ticketing.
"He brings deep expertise to ticketing considering that he's used nearly every competing solution. He now manages support operations for Ninja's globally distributed workforce. Ninja Ticketing is a fully baked ticketing product that can stand up against many of the leading alternatives and is currently in use by hundreds of customers that have opted into the open beta."
NinjaRMM continues hypergrowth
NinjaRMM has continued its rapid expansion during 2021. It now has more than 6,000 customers and has achieved revenue growth of 75% in the last year. Early investments in hiring and product development seems to have paid off with Dean Yeck, appointed CRO in March just one of the major hires in early 2021. The company also hired Shane Stevens as Chief Technology Officer. In the last year, it has doubled its employees to 320.
NinjaRMM CEO Sal Sferlazza commented, "This year has completely blown away our expectations for the company's growth. That's thanks to the incredible leaders that push NinjaRMM forward every day. The investments we've made across the company ensure that we're delivering constant improvements to our platform faster and getting it into the hands of our customers. As we move into market leadership, I'm confident IT leaders will see just how transformative our technology can be."
The statement on market leadership may seem bold, but NinjaRMM not only is leading the pack in the leader's quadrant for the G2 Grid for Remote Monitoring & Management (RMM), it is also leading the trending grid and therefore stretching its lead.
More growth to come
The growth is set to continue with NinjaRMM planning to add more than 200 employees to its workforce across functions. Importantly it plans to almost double engineering and security teams in 2022. The latter may be tough though, with security talent often hard to find. It also announced that it will open new offices in London and Sydney in 2022. It will further boost its international presence, adding to its EMEA headquarters in Berlin.
Yeck, commented, "Over the world we're seeing IT leaders turn to us as they seek solutions that will enable them to thrive in a distributed future. NinjaRMM's single-pane-of-glass platform delivers an incredibly agile yet powerful endpoint management experience with unbeatable efficiency and support."
Enterprise Times asked Sferlazza where is it seeing that growth?
"MSPs continue to make up a large part of our customer base and we're finding that we're now attracting larger, more mature MSPs that service clients in the midmarket and enterprise. While MSPs continue to drive the lion's share of deals, the rapid shift to hybrid- and remote-work has seen demand for our remote monitoring and endpoint management solution take off among internal IT departments. Whenever possible, we try to route these deals through a reseller partner but we do have direct internal IT customers."
Enterprise Times: What does this mean?
NinjaRMM is expanding quickly, backed by Summit Partner who invested $30 million in March 2020. It is perhaps surprising that it hasn't yet raised more funding to further accelerate growth. More funding could also help expand the platform through acquisition. Perhaps that will come soon. The aggressive growth ambitions may be fueled organically. However, if it wants to become a complete ITSM vendor it will almost certainly need to acquire.
Ninja Ticketing is a good first step but there is sure to be more to come. MSPs are likely to want further features and more functionality as it overlaps with other solutions.