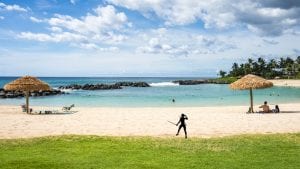 NinjaRMM has announced the release of its latest version, 5.0. The product will roll out across the globe and started in Europe and Oceania at 7 pm GMT (Nov 16th), and 5 am ACT (Nov 17th). The US deployment will occur at 6 pm PST, 9 pm EST on Nov 17th.
This release has several feature improvements, and the rollout also includes the latest hotfixes. The update includes improved support for Linux OS, integration to data encryption tools and usability improvements. The updates should help Ninja retain the top leader position in the G2 Grid for Remote Monitoring & Management (RMM).
Extended Linux OS Support
NinjaRMM continues to build on its existing Linux support. It is now possible to monitor and manage endpoints for Ubuntu, Debian, Fedora, CentOS and RedHat Linux distributions using a new agent. The low footprint agent provides information about:
Processors and CPU utilization
Disk and volume information and usage
Memory
Network adapters and utilization
Port status
Public and private IP address
Daemons
Processes
Services
User logs
Event logs
Device serial numbers
Technicians can remotely manage devices, automate administration tasks using shell scripts and schedule those tasks. The system also supports patch management across all supported Linus operating systems. Tyler Furukado, Service manager at P2P Computer Solutions, commented: "Hands-off automation has been a great time saver for our business. Integrated scripts have been very helpful. If you're looking for a complete RMM that's intuitive, flexible and has a stellar support system/team behind it, Ninja is the right choice for you."
This improvement enables technicians to manage mixed estates from a single administration pane, increasing efficiency and lowering to cost of support.
Other features in NinjaRMM 5.0
With this release, NinjaRMM is adding support for Bitlocker and FileVault. The solution enables technicians to monitor and manage the native drive encryption tools for Windows (Bitlocker) and Mac (FileVault). Features include the ability to monitor drive encryption status, encrypt unencrypted drives, and collect Bitlocker encryption keys automatically. Status changes can now trigger alerts, tickers or automate processes. The system also enables technicians to report the status of encryptions to clients in seconds.
Users can also now install Windows OS patches directly from a clients WSUS server. NinjaRMM now enables MSPs to manage WSUS servers directly for patch management. This significantly reduces bandwidth utilization with large updates.
UX improvements
NinjaRMM has also made significant improvements to the user experience with this release. Three new dashboards should help increase efficiencies of MSP technicians. These are a new activities dashboard, a new alerts dashboard and a new threats dashboard. The activities dashboard provides an overview of all actions carried out by technicians. This includes:
Logins
Client creations
Client policy changes
Automations run by Ninja, such as scheduled or triggered script deployments
remote control sessions initiated
remote tools accessed
Other activities
Users can drill down into the graphical interface, filter by client, and search for specific actions undertaken. It isn't clear whether it is possible to compare and contrast different clients or whether benchmarking is available for the dashboard. The alerts dashboard displays all alerts across all clients but again can be filtered by the technician. The threats dashboard highlights active and quarantined threats detected by integrated AVs. This enables technicians to quickly identify whether a threat is global or specific to a customer.
There is a new quick actions menu for all interfaces, including mobile that enables rapid access to the most commonly used features. Currently, these include script deployment, rebooting, screen share, maintenance mode, device tools, wake on LAN, and adding to the favourites bar.
The new maintenance mode enables technicians to switch off all alerts, notifications and triggers while they are updating the system. This better enables technicians to focus on the maintenance task at hand.
In response to increasing demand due to home working, NinjaRMM has also improved end-user sharing. NinjaRMM has enhanced the granularity available for setting it up. It is now possible to configure end-user sharing for users across any individual organization, multiple organizations or across all organizations.  Finally, there are enhancements to search, and MSPs can also customize health status of devices.
Enterprise Times: What does this mean
This is a huge update from Ninja RMM and significantly enhances the product. This is the first major release since Summit Partners invested $30 million into the company earlier this year. Version 4.6 was released in May but would have been mainly planned and developed before the cash injection. It is not the only product the company has delivered recently as it also launched Ninja Data Protection in August.
While NinjaRMM is building out its application, its competitors are also moving forward. Both Connectwise and Kaseya are acquiring companies to start competing directly against NinjaRMM.
The question is, will NinjaRMM continue its strategy of development or will it look to acquire companies to fill out its portfolio? The market is heading towards consolidation and will Summit back NinjaRMM to become a leading player for MSPs or will one of the larger organisations make an offer that Summit cannot refuse?