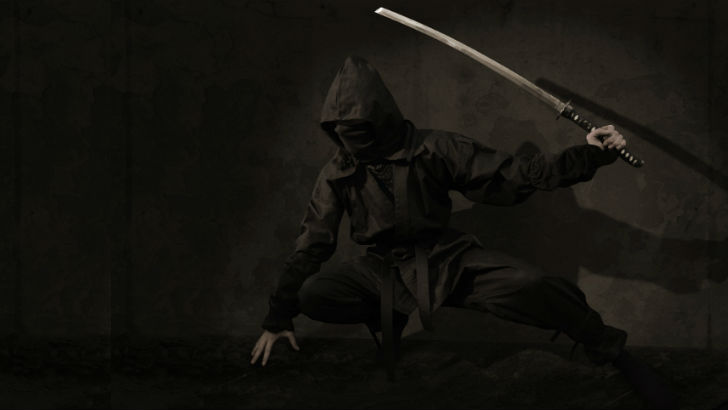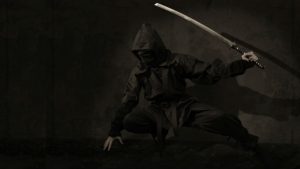 NinjaRMM has launched Ninja Data Protection. This new solution delivers a backup solution that offers file, folder and image backup solutions as part of the NinjaRMM platform. Sal Sferlazza, CEO, NinjaRMM, talks about launching Ninja Data Protection, in a blog.
He comments: "With the launch of Ninja Data Protection, we are reaffirming our belief that a product-first mentality and relentless pursuit towards innovation is the cornerstone of the company's growth. We believe we are bringing one of the most reliable and easy-to-use file and folder backup solutions to the market, and we're eager to extend its capabilities with image backup quickly on the way."
What is Ninja Data Protection
The solution is fully integrated into the Ninja Platform. This means that customers can access their backup solution from within the same platform. Ninja Data Protection first scans endpoints to determine which files have changed since the last backup. The solution then enables the user to set up scheduled backups of these changes. Scheduling is flexible so that where multiple desktops need backing, they can each be started at a separate point in time. Also, for customers with a poor internet connection, an administrator can set up bandwidth throttling.
As the files are backed up they are compressed and encrypted both in motion and at rest in the final destination. Ninja Data Protection uses AES 256-bit end-to-end encryption. The solution also supports two-factor authentication and files cannot be deleted in error because of a buffered delete capability.
NinjaRMM supports pooled data stores in several regions. These include the US, Canada, the EU, or Australia. The solution is available now for customers in North America. Customers in Australia and the EU will get access to Ninja Data Protection from August 31st. At present only file and folder backups are supported with a private beta of image backup available in North America. The beta will expand to the other regions later in the month.
Easy restores
Once backed up, data is restorable to any device in any location from the cloud storage. This delivers a flexibility that traditional on-site backup solutions cannot offer. While some customers may wish to geo-lock their data, it is unclear if this is possible. There is no additional software to install on a machine, other than the standard Ninja client for the solution to work.
It is also possible to create boot media using the solution, a useful addition for MSPs trying to recover remotely located equipment.
Reporting and pricing
The solution is flexible and enables customers to determine how many iterations of backups they require. What isn't clear is what the costs of the new solution are. While data storage costs have fallen, the number of backups that customers retain will almost certainly have some bearing on the costs. Planning backups with the software appears to be simple; understanding the cost implications could be more involved.
The solution also includes a simple reporting tool that enables customers to see an overview of the data they have backed up. Information by file type, device and total storage used is available. The management dashboard also provides a simple view of successes and failures for recent backups.
Customer benefits
Sferlazza commented: "Starting today, our customers can begin backing up data on any workstation that has a NinjaRMM agent installed. Not only does that help extend and simplify backup coverage to remote and on-site workforces alike, but the native integration with our RMM platform also means that managing those backups essentially requires zero additional management burden. It is a truly seamless, single-pane-of-glass experience, and it is fully in-line with our mission to remove complexity from IT management and make our customers' jobs easier."
Early beta customers are enthusiastic about the new product. Jesse Vella, Staff Supervisor, In-Shore Technologies, commented: "Having Ninja Data Protection being built from the ground up and fully integrated into the NinjaRMM platform is a huge benefit. Ninja Data Protection gives us advanced backup reporting, customisable alerts, and the confidence our backup system is running when and how it should. Our technicians now have an intuitive backup solution that allows them to focus more on supporting our clients and less on unreliable and disjointed backup systems."
However, Alan Parkin, VP of Technology and Services, DSN Group, points out the real benefits to MSPs, saying: "We use Ninja Data Protection to protect our clients' critical business data. From planning to deployment, we found Ninja backup to be easier and more intuitive than our previous solution. Ninja backup is a 'set and forget' solution – with just a few clicks we can rely on Ninja to protect client data without spending hours per day babysitting the solution."
Enterprise Times: What does this mean?
That Ninja has built this solution from the ground up is impressive. By embedding the solution within their existing platform, it means that administrators will no longer need to enter a separate application to create and monitor backups. This is a better solution than if it had merely integrated NinjaRMM with a third party product. With this announcement, NinjaRMM has extended its functionality which should help it to retain existing, and win new, customers.
Where it needs to improve is that the information available on its website about the new product appears high level, and there is no available pricing. Backup solutions can get expensive, and there are many different pricing methods available. MSP's will hope that rather than a per PC model, the pricing is based on the pooled storage. Despite the ease of use, MSPs will want to compare the solution costs with their current solutions.