Cleo has further enhanced the Cleo Integration Cloud with the release of Cleo Integration Cloud (CIC) Cockpit. The aptly named CIC Cockpit provides real-time dashboards and actionable insights across the components within the Cleo Integration Cloud. CIC includes the recently launched CIC Studio, CIC Agent, CIC Engine, CIC Connectors and now CIC Cockpit.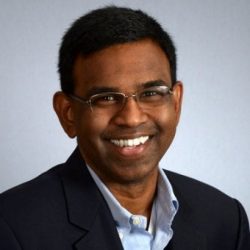 Mahesh Rajasekharan, President and CEO of Cleo, stated: "CIC Cockpit heralds a new paradigm in ecosystem integration, one that will help organizations keep up with changing market dynamics while maintaining organizational agility. By providing true end-to-end visibility across the extended supply chain and bringing real-time (API) and batch (EDI) data together in the same view, all stakeholders – inside and outside the company — can literally see how integrations are performing, and take appropriate action.
"It's a highly flexible solution that makes integration simpler, easier, faster, and more reliable, giving our customers optimum control over their revenue-generating business processes so they can drive value and profitable growth." 
CIC Cockpit
While CIC provides an integration platform that enables companies to connect different applications in a fully integrated software architecture, there are still challenges. In an aeroplane, the cockpit provides the means to monitor various functions of a flight. It also contains the controls to make corrections when the direction of the plane needs adjusting.
The CIC Cockpit achieve the same effect on the software integrations that run the business operations. From a single dashboard, CIC Cockpit provides visibility of every B2B transaction that occurs across the business. It will highlight when the information flow between the ecosystem of customers, suppliers, carriers, and partners falters. Furthermore, the CIC Cockpit can help identify corrective actions for the administrator to take to remove any issues.
The dashboard can be filtered proactively. It can also display information relating to such things as orders, invoices, shipping notices and the volume of message between systems. It can highlight issues such as errors, pending transactions etc.
One early adopter, Iain MacLeod, Chief Innovation Officer from ELITE Transit Solutions commented: "CIC Cockpit is challenging the industry status quo for integration visibility. The business insights layer from Cleo gives ELITE complete, centralized operational views into transactions with our shippers – it really is game-changing for us. With real-time visibility on top of integration we can trust, our teams can quickly surface and share meaningful data to provide valuable insight for ELITE and our partners.
"Cleo gives us all the visibility and control we need to confidently collaborate with our customers allowing all parties to keep revenue-generating operations growing."
Enterprise Times: What does this mean.
The CIC Cockpit has the potential to be hugely important. Especially in organisations that have integrations between all of their systems of record. What is omitted from the release and available information, is how the Cockpit delivers insights to users about corrective actions.
Further iterations of the solution may even use AI and machine learning to carry out some corrective actions pre-emptively. This is where adding the workflow engine into the CIC Cockpit could create a very powerful tool. Once deployed it will be interesting to see how Cleo develops the Cockpit further.