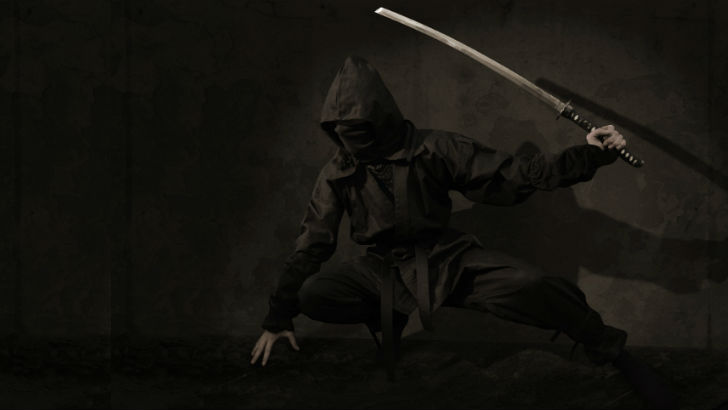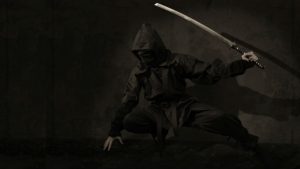 NinjaRMM has completed a $30 million funding round led by Summit Partners. Summit were not the only investors but NinjaRMM did not reveal who else participated. This brings the total raised by NinjaRMM to $36 million. As a result of the funding Summit Partners will have a minority shareholding. This means that the company will remain independent and founder led. NinjaRMM offers a remote monitoring and endpoint management solution which is G2 that ranks as a leader in its Grid for Remote Monitoring & Management (RMM).
Salvatore Sferlazza, CEO of NinjaRMM commented: "Summit's financing will enable us to move even faster, deliver more value to our customers and accelerate market leadership. We are excited to partner with Summit who has a wealth of experience advising highly successful companies, while giving us the flexibility to operate as an independent organization. We've always strived to deliver a product that continuously exceeds expectations, and as the largest independent RMM solution on the market, we're proud of what we've accomplished in such a short amount of time."
Where will NinjaRMM spend the money?
Over the last few years NinjaRMM has grown significantly. In the 2019 alone it grew its engineering team by 60%. It also doubled partners (customers) to more than 4,000 companies during 2019. It also added a host of new features including:
A Bitdefender integration
VMware integration
Extended the ConnectWise integration
A new mobile app for iOS and Android
New Remote tools to manage machines remotely
New security features including enforced MFA and node approval for new devices
With the funding in its pockets it is now able to deliver on its commitments and more in 2020. Those promised features include:
API 2.0: A vastly enhanced API offering which will allow you to add organizations, locations, identify system events and running actions, trigger scans, webhooks, and much more.
BrightGauge integration: Originally planned for 2019, but delayed so we could build out our API 2.0 in tandem.
BitLocker encryption key management.
Additional out-of-box monitoring templates: Saving you valuable onboarding time.
Clickable dashboards: Click on bars and graphs to instantly access the data that is most critical to you.
Maintenance mode: Pause notifications and alerts while you conduct site maintenance.
Linux agent.
Improved Mac tools: Including remote tools and OS patching.
Bitdefender Content Filtering, Firewall.
Bitdefender Mac.
Its intention is to "double down" on product development further extending the functionality of its platform. Enterprise Times asked the company whether it would look to use some of the funds for international growth. The spokesperson commented: "For the time being, our plan is to continue to grow our Berlin office. No new international offices are currently planned, but that may change as we expand into Latin America and Oceania over the next few years."
Enterprise Times: What does this mean
The RMM and ITSM sector has seem some significant investment recently. Kaseya raised $500 million in a funding round led by TPG and Insight Partners. Connectwise was acquired by Thoma Bravo. Silver Lake and Thoma Bravo acquired Solarwinds in 2016. Summit Partners have also made investments in the space with Jamf and Red Canary. It was also an investor in Continuum which was recently acquired by ConnectWise.
Andrew Collins, a managing director at Summit Partners and member of the NinjaRMM Board of Directors noted: "NinjaRMM is focused on disrupting the status quo by bringing better products and better service to highly skilled IT professionals. The company's powerful, intuitive platform is backed by incredible customer support and takes a fresh, innovative approach to remote monitoring and endpoint management. We believe that the MSP and IT software market has been underserved for years, and we are proud to support Ninja's continued expansion in the sector."
NinjaRMM's growth to date alone would indicate that this is a good bet by SummitPartners. The investment will enable it to strengthen its portfolio faster than some of the smaller competition. Whether the decision is right not to accelerate international growth, only time will tell. The risk is that others will take market share in other territories and NinjaRMM may face an uphill battle in the future.
Response from NinjaRMM
On our opinion about their international plans NinjaRMM further clarified how they are looking to expand internationally.
Kodie Dower, Media Relations Manager at NinjaRMM stated: "We are accelerating international growth. We're actively working on translating our website to all European languages and we plan to invest heavily into our presence in Berlin so we can dominate the EMEA market – a market with a fast-maturing MSP population which has been underserved by our competitors. France, in particular, has been a major source of growth for us.
"Once we've translated our website into Spanish, we'll be in a much better place to then expand into Latin America. We hope to do that this year. Whether that means opening another office in Latin America or increasing the size of our Clearwater, FL, office, we haven't confirmed yet."