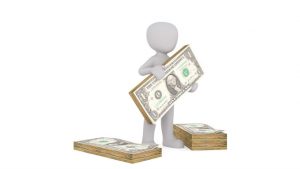 ConnectWise has announced that it will be acquired by Thoma Bravo. The deal will close on 28th February. It is understood that this is one of the first deals that Thoma Bravo has done using its recently announced $12.6 billion Flagship Fund XIII.
Enterprise Times spoke to Arnie Bellini, Founder and CEO of ConnectWise and Jason Magee, COO ConnectWise. Once the deal has closed Bellini will step down from his role as CEO and become the senior advisor. He will retain a "significant stake" in the business. Jason Magee will assume the CEO role.
While the terms of the deal were not disclosed, Bellini was keen to inform ET of the difference it will make to many. He commented: "We are creating 70+ millionaires. Here at ConnectWise, it is 100% colleague owned and 100% of the colleagues own ConnectWise.
"Non-founders, colleagues who have put in their time and passion, are going to receive $270 million as a result of this transaction. It will change the lives of hundreds of families, of ConnectWise colleagues. We are really excited about all of that. It's a great story because it shows that if you care and if you put your time and passion into a company you can be rewarded. "
While the management team at ConnectWise will in place, Thoma Bravo will have some seats on the board. One of those is operating partner David Weiss. On the board changes Bellini commented: "Thoma Bravo will have people on the board. They have a great operating partner, a gentleman called David Wyse that we all know and love. We have known and worked with David for many years in the Tampa Bay area. He will be our operating partner and on our board. I will also stay on the board."
Five years in the making
This is not a hurried decision by ConnectWise but one that will help ConnectWise on the next stage of its growth. Bellini explained further: "We have been on a five year journey to decide what is the best way to create the best future for ConnectWise. We have looked at lots of ways of doing that. After two years we drafted an S1 and were very close to doing a public offering. We decided that it was not a good time to do that. Then we decided to interview PE firms, not for the highest price but for the best strategic fit.
"We interviewed 8 and selected Thoma Bravo based on cultural fit. It was also based on the fact that we were able to sit down with them and co-create a five year strategy, that is aligned with our vision and mission. Most importantly, it puts our partners and their success at the centre. "
For Bellini, who founded the company this is huge change as he takes a step back. ET asked why now? He answered: "Why now? Well I looked at all my heroes and none of them were still CEO's at 60. Steve Jobs made it to 56, Bill Gates made it to maybe 55. I just think there is something about passing the torch to the next generation, being there for them and making sure that they are running fast towards that vision. This is a phase of my life that I am at now."
What is next?
The five year strategy will begin with some re-organisation. Bellini commented: "It will require us to do some restructuring. We are a forty year old firm and have never really done a restructure. We will be eliminating 110 positions here at ConnectWise this year and adding 70. Over the next five years we will add another 300 jobs."
ConnectWise has made several acquisitions during its history. It appears that it will go through a consolidation process enabling the company to focus on certain shared service areas and to make sure that the different teams are aligned together.
The Thoma Bravo investment will enable further growth for ConnectWise. Magee would not be drawn on how quickly they will expand internationally. It is likely there will be further investments in the UK and Australia. He avoided answering a question about any acquisitions but ConnectWise is planning more in cybersecurity.
Magee added: "Arnie announced at IT Nation some new and exciting offerings that we are going to bring to market around the cybersecurity front. We will look at launching this in April this year."
As for the priorities Magee elaborated:
"The priorities will be more of the same. We will continue to invest in our existing platform to ensure it exceeds the needs of the partners in the technology as a service world that has emerged.
"We will continue to focus on our one click ecosystem. There are over 235 complimentary vendors that integrate and partner with ConnectWise in our ecosystem. We will continue to grow that and make it simpler for partners to do their job.
"We will continue to go down the path of partner success to make our partners successful with best practices, education, kits and all that. Some of the new things around cybersecurity will come into play. Cybersecurity will be a big priority and focus as well."
Enterprise Times: What does this mean
Competitors beware. With Thoma Bravo backing them ConnectWise could become a more efficient organisation, It has the financial back to make significant acquisitions in the cybersecurity space should it wish to. It was perhaps a little surprising that Magee is not looking at greater geographical expansion. However, until the deal closes this reticence to speak of the future is understandable.
This is not a fire sale to Thoma Bravo but one that was initiated by its founder Bellini. He has also taken a step back to focus on other things. Not the creation of a new venture, but to compete in the Arizona Ironman competition in the Autumn. He has completed three such competitions already. It demonstrates the drive that has pushed himself and his company forward so far.
Thoma Bravo has been making some significant acquisitions in recent months. Last year it completed the acquisition of Apptus. Since then, it has virtually replaced all the senior leadership team at that organisation. It is an indication of the nature of the deal at ConnectWise that the management team, for the moment, remains broadly unchanged. It will be interesting to see whether it does move to make larger acquisitions, especially in the cybersecurity sector in the near future. This is a sector that is due for some consolidation.