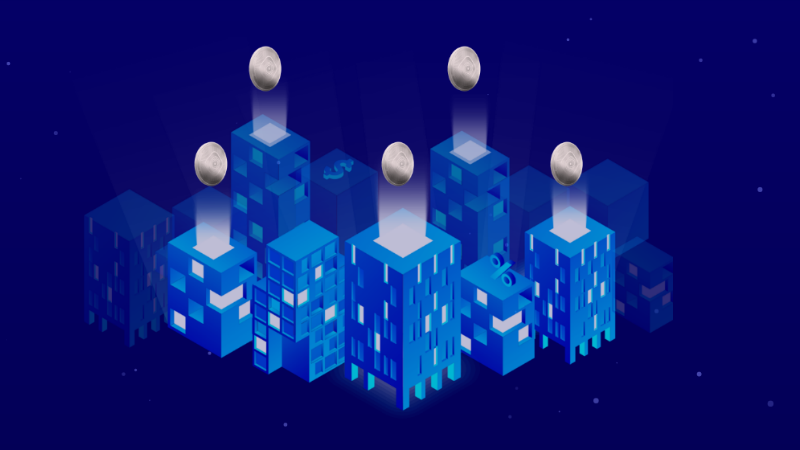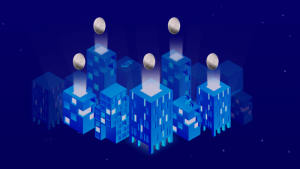 The BRIDGE project was created to solve problems in FX trading. BRIDGE is a decentralized blockchain solution that addresses the involvement of intermediaries and adds features which bring the (alleged) benefits of cryptocurrency trading to classic FX.
By using blockchain technology, BRIDGE aspires to create a network of opportunities. These include a decentralised crypto exchange with a cost-effective approach to transaction fees collected by local banks. The objective is more freedom for FX users.
The FX problem
FX is the largest trading market of all. Its volume, of daily trades, is over US$5Tn. By comparison:
futures trading volumes are US$440B
the US stock market is at US$250B
the cryptocurrency market is only $5B.
Yet the FX market is not without flaws. Broker commissions can reaches 5%, even 10%, of each trader's profit. This means hundreds of billions of dollars a day. When looking at the whole chain of a financial transaction, the number of intermediaries can be horrifying:
it starts with a local bank, which charges a commission for the exchange
then goes through one or more brokers and a least one exchange
before 'arriving' at its destination (whether back to that local bank or moving elsewhere).
Each participant in this algorithm takes a profit.
In addition, traders face choosing not only a broker but also a trading interface and a transaction and deposit management system. Sometimes, in order to be different from competitors, brokers create more and more strange interfaces. All this is ripe for change.
The BRIDGE approach and solution
The developers of BRIDGE set themselves the objective of becoming the most convenient broker in the market. They wish to create conditions for FX traders easily to move a deposit between markets while reducing fees.
The BRIDGE ecosystem embraces three products:
OnePrime: this is a platform for an FX trading broker which integrates BRIDGE or BD token
OnePamm: a platform for managing investor funds, led by a group of 'best traders' supplemented by artificial intelligence
OneClickCopyTrade: this is a service for copying transactions of experienced traders, which, unlike classic services, enables all FX traders to connect and securely exchange data.
The BRIDGE system combines the BD token, which is built on the Stellar blockchain. The coin serves as a universal tool for using all platform services, as well as for instant free transactions. Using such a platform, FX traders can combine several markets into one convenient ecosystem. The BD digital currency uses smart contracts to provide investment security and token management.
The BD token serves as an intermediary to exchange funds – instead of transferring cash directly into and out of a bank which:
reduces complications and costs
provides convenience and transaction speed
exploits a recognized blockchain system (in terms of stability and security).
There is also a system which monitors and verifies all transactions of funds, along with privacy protection features.

By using the BD token as a medium of payment, FX traders will significantly reduce transaction fees, by as much as 10%. With expected transaction speeds being below 10 seconds, it will be possible in a short interval to:
transfer and receive currencies between brokers
convert BD into fiat money.
Enterprise Times: what does this mean
BRIDGE says that its approach offers a "a revolutionary solution for crypto traders who want to try their hand at Forex". It is a big claim which opens up the possibility of serving as an intermediary to exchange capital – rather than the conventional direct transfer model – while mitigating risks and lowering fee costs. If delivered as described, BRIDGE would serve as a payment gateway for the FX industry by facilitating payments between acquiring and issuing banks – all backed by the BD utility token for use by investors in multiple FX-related services.
Few will doubt that the huge FX marketplace is attractive for disruption. There is no doubt that FX transaction fees are large. However, from the Enterprise Times viewpoint, the use of a cryptocurrency token as the intermediary currency, while logical, adds new risks (a cryptocurrency for one).
The BRIDGE approach is not for the faint-hearted. Equally, FX traders are not known for having faint hearts.