CountingUp, the bank account that helps to run your business has announced new features for its Accounting Hub. These new features are targeted at the accountants of small businesses using bank account app.
It enables accountants to see three accounting reports to analyse their clients business. The three reports are:
Profit and Loss
Balance Sheet
Trial Balance
There is still a huge gap in the functionality of CountingUp and the likes of Xero, QuickBooks and Sage. They offer these reports as standard, both to businesses and their accountants. However, CountingUp is targeted at the MSME end of the market and its pricing reflects that. In fact, it is free for small businesses with revenues of less than £500 per month. It is also free for the first six months for larger businesses. Its strengths lies in the fact that it is a bank account supported by software rather than an application that integrates into an existing bank account.
For individuals looking to set up a cottage industry business it is worth considering as a low start option that keeps personal and business accounts separate. As companies grow they can allow access to accountants to review and help them with their business.
Why these reports?
This is where this announcement and the Accounting Hub become important. Previously an accountant may have had to extract the data or spent time reviewing it. That time to review has now been reduced with the addition of these three reports. An accountant can more easily view the state of the business and offer advice during their chargeable time rather than trying to work out how well the business is performing.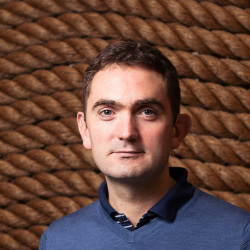 Countingup CEO Tim Fouracre commented: "Countingup is the first business current account in the world to have these reports built directly on top of the banking. The trial balance, balance sheet and profit & loss are reports you would more commonly see in cloud accounting software like Sage.
"What this means for Countingup is that in addition to our banking, we're becoming increasingly recognisable as a feature rich cloud accounting software."
Each report delivers value to the accountant and business.
The trial balance report is used to make sure that the transactions are entered correctly on the general ledger. It is also used to help create the end of year financial statements for submission.
The balance sheet reveals the state of the business at a specific point in time. It records the assets, liabilities and equity.
The profit and loss report records the sales and costs for the business. It is a useful tool to show where costs are high and should be cut, or the margins for delivering certain services are too small and prices need raising.
What is next?
This was a question that Fouracre answered saying: "We're continuing to build out the accounting software tools built on top of our banking. Within the next month we aim to launch journals which help accountants make manual adjustments to the bookkeeping records. This will be followed by MTD VAT returns."
Missing from this list is a cash flow forecast which, while a suggestion has been made to CountingUp, is not yet on the roadmap for delivery. CountingUp is also adding features for business users. This includes web access, standing order creation and MTD filing for self employed and sole traders.
Enterprise Times: What does this mean
CountingUp has an interesting product that addresses a gap in the market that is likely to grow as the gig economy does. It boasts that over 1% of all accounting practices in the UK use CountingUp to collaborate with their clients. It did not reveal how many customers it has.
CountingUp has an interesting balancing act. It needs to manage the expectations of clients alongside keeping the application simple to use. In adding the more sophisticated features to the Accounting hub it helps both accountants to scale their business. Additionally they can deliver greater value to their clients. It will be interesting to see how fast CountingUp can grow in 2020.