FloQast has added new capabilities to its AutoRec abilities via AI-powered automation of what is usually the highly manual and error-prone account reconciliation process. According to FloQast, more than 100 accounting teams have deployed Matching/AutoRec in less than a year on the market. They are attracted by the staff and time savings. (FloQast AutoRec was previously known as FloQast Matching.)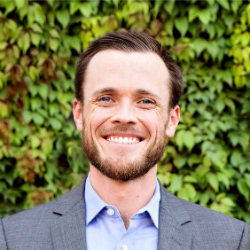 "The rapid adoption of FloQast AutoRec and continued expansion of its capabilities is a clear signal that FloQast is becoming a strategic partner to our customers," said Mike Whitmire, CPA, co-founder and CEO of FloQast.
"We continue to extend our value from improving the speed and accuracy of the month-end close to delivering a broader automation platform that helps accounting teams streamline critical tasks that are essential for managing a company's finances."
The reconciliation problem at accounts closing
ERP systems often have inadequate reconciliation modules that are either difficult to use and/or are limited to specific accounts (such as bank or credit card accounts). Reconciling accounts with many transactions:
can take many hours of difficult, detailed work
is a repetitive, tedious process.
Frequently the approach taken involves establishing multiple Excel spreadsheets, created as an intermediary management mechanism (albeit one which spirals into complexity). Finding which transactions have cleared means:
wading through hundreds, even, thousands of lines in hard-to-read spreadsheets
manually sorting, ticking, and even colour coding – in order to identify matches.
Compounding this, finance managers are often reluctant to delegate reconciliations involving with complex reconciling to their staff. This leaves managers busy and can impede staff development when alternative solutions are difficult to set up and configure (they often require extensive training for a team to use properly).
FloQast AutoRec
FloQast AutoRec uses AI to expedite the process of finding which transactions cleared, saving time. The key, beside the use of artificial intelligence, lies in AutoRecs exploitation of in three complementary factors:
FloQast provides pre-configured patterns and the Excel integration (AutoRec sets up easily)
Existing Excel spreadsheets provide the 'raw materials' for automating the reconciliations
The first two avoiding the need for complex training, or retraining, of staff.
AutoRec leverages AI by requiring no rules definition. In practice, FloQast says that AutoRec:
automates up to 75% of the financial transaction matches 'out-of-the-box', making it quick and easy
reconciles multiple accounts simultaneously.
addresses the remaining 25% of unmatched transactions, via a process which leads to a complete reconciliation with a full audit trail.
Features added to the latest release
Among new features in FloQast's AutoRec are:
Threshold matching: For transactions that should match but for which there are minor discrepancies, threshold matching automatically completes those matches in a controlled way, within a specified materiality threshold; this is most useful when (say) credit card charges may show but may not be part of the original transaction
Progressive Matching: For businesses seeking to reconcile accounts ahead of the period close, progressive matching enables teams to import and match transactions during the period so that only the final month end transactions need reconciliation at the period.
Roll forward transactions: Transactions that have not cleared during a period go into the next month's reconciliation (AutoRec automates this to ensure future reconciliations include all the needed transactions).
New settings: AutoRec works with existing files in their current format (without requiring modifications to fit rigid pre-defined formats).
Custom configurations: These are available to automate the matching of transactions for accounts where descriptions are highly variable.
As Lexi Graham, Accounting Manager at CHG Healthcare put it: "With the first release of FloQast Matching, I saved by my own calculations some 22 hours per month – because I did not have to do all the Excel manipulating and identifying. The new release (of, now, FloQast AutoRec) is already cutting out an additional 2 hours/month of laborious copying and pasting – primarily through our use of being able to roll forward unmatched transactions to the next period. Not only does this help me but it has made it easier to introduce new staff to our processes: AutoRec does it for us. I also value the new customer configuration capabilities: I can personalise for what CHG Healthcare needs which again saves time, first for me and then for my staff."
Enterprise Times: what does this mean
Performing and documenting reconciliations is hard. It is all too common for adjusting entries to cause accounts to go out of balance (with previously prepared reconciliation spreadsheets and workpapers). Under the pressures of closing the books, there is a risk or prolonging or creating problems in the work process (whether in manual workbooks or Excel spreadsheets or some fuzzy combination). The consequences then oblige rework of items previously thought complete.
The attraction of FloQast AutoRec is that its approach uses existing spreadsheets and seeks out 'business matches'. Business matches are those where exact details may not be identical but which nevertheless relate to the same transaction.
In medium and large businesses, where close management software offers the greatest value, AutoRec has the potential to cut the staff resources needed while improving reconciliation quality.