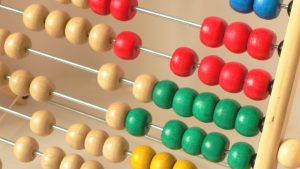 Countingup continues to enhances it simple banking, bookkeeping and accounting solution for small businesses. It has just launched a new web based profit and loss report on its Accounting Hub. The report is the next step in empowering Accountants to better deliver business advisory services to their clients. Those clients currently use the business banking application that allows them to create business transactions, such as invoices, direct from within their banking application.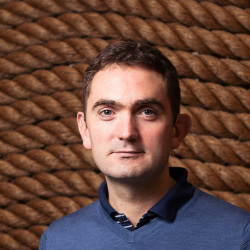 The new profit and loss report provides a real time insight into the profit and loss of a client business, on a monthly or annual basis. Entries are categorised so that Accountants can quickly advise where clients are spending too much money. Alternatively, they can provide advice on how to categorise professional fees better, so that they can better identify profitable lines of business and invest in these further.
Tim Fouracre, founder and CEO of Countingup, said: "We're excited to be at the  forefront of changing the accounting industry to bring accountants more into the  world of banking. Launching the profit and loss report in our web-based Accountant  Hub is just the beginning. Soon accountants will have the ability to create journals,  export a trial balance and submit an MTD compliant VAT return – all of this  functionality sitting on top of our business current accounts."
Continually improving.
With the UK tax deadline approaching, Countingup are also looking to improve the lot of small businesses. Next on the to do list is an estimate of likely tax based on profits over the previous year. This will ensure that small businesses can plan to pay the likely tax bill when it appears.
It is also working on delivering a trial balance as part of the Accounting hub to enable accountants to quickly issue tax returns for customers. Hopefully this will be complete within the next few days, before the deadline. It should be in place by next year.
There are other improvements planned by Countingup to add to both the Accounting hub and banking application. For the banking app these include standing order, MTD filing for self employed sole traders and payment receipts sent by email. For the Accounting Hub planned updates include MTD Tax filing, journal creation and a Balance Sheet report.
Enterprise Times: What does it mean
Countingup is one of several simple accounting solutions that is targeting the MSME market. That it also supports the accountants who work with these businesses is important, and in fact key for its success. It has 400 Accountants using the solution and will hope to add more in 2020. The solution is also free to business for the first six months and for those businesses turning over less than £4,000 it costs only £4.95 per month after that initial period. For small businesses with less than £500 in revenue the solution is free, though some banking fees apply.
Countingup needs to increase the cadence of its updates to compete. It operates in a market where startups can raise substantial funds and develop applications quickly. While this is an important improvement, it needs to follow up with many more.
On a more positive side, it was listed as a finalist for the BritBank awards, in the newcomer category.