FloQast has raised $40 million in a Series C funding round led by Norwest Venture Partners. FloQast provides close management software which enables businesses to accelerate their period end closure processes. Its close management platform includes:
FloQast Close: Enables tracking and collaboration of close tasks.
FloQast AutoRec: Using AI to automates transactions matching for reconciliations.
FloQast Flux: Assists finance teams delivering rapid flux analysis.
FloQast Analyse: Visualises the status of the close process, enabling faster identification of bottlenecks.
FloQast Connect: Integrates with a variety of ERP solutions including Oracle, Sage Intacct, NetSuite, MS Dynamics, SAP, Workday and Yardi.
In 2019 it also announced an integration and partnership with Workiva for an integrated reporting and compliance solution.
Another major VC
While the numbers raised appear small at $40 million compared to other companies. FloQast is naturally cautious as a FinTech organization. It did a small raise of $20 million in 2018 that helped to fund the launch of its AutoRec product. AutoRec and Flux have been helping to power the growth, that Mike Whitmire revealed late last year to Enterprise Times, was at more than 100% in 2019.
That growth has seen it add more than 275 new customers including Lyft, Zoom Video and the Chicago Cubs. Existing customers already included Anaplan, DocuSign, The Golden Gate Warriors, Twilio and Zscaler.
FloQast has also targeted private equity companies and it is no surprise that it was able to raise funds for future growth. The company has now raised $93 million in total and has some well known VC partners as its investors. Joining Norwest in this latest round were existing investors Insight Partners and Polaris Partners. Norwest has funded more than 600 companies and currently has around 150 active portfolio companies. It manages $9.5 billion of capital, its current fund is $2 billion.
Sean Jacobsohn, partner at Norwest Venture Partners commented: "FloQast's impressive growth and unmatched vision for the accounting software market make them an ideal investment for Norwest Venture Partners. Controllers and accounting departments across a growing number of markets are standardizing their accounting operations on FloQast to drive more accurate and effective reporting, accountability and compliance, and to give the organization's senior executives greater visibility into the performance of the company. We are excited to work with Mike Whitmire and the FloQast management team to further capitalize on this enormous market opportunity."
Where now for FloQast
FloQast provides software that in theory should not be required. In fact there is a massive need for it. A factor that the market leader BlackLine has exploited for some time. Implementing modern ERP solutions will often reduce the process of closing the period end, sometimes halving it from 10 to five days. FloQast believes that companies can cut the time taken by 3 days on average for the close. Even for companies that have deployed cloud based ERP solutions, there are still savings in time and effort. Where FloQast appeals is that it allows finance teams to continue using Excel but puts layers of governance, visibility and collaboration around its use.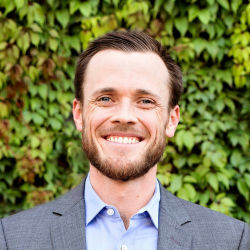 Mike Whitmire, CPA, co-founder and CEO of FloQast noted: "FloQast offers a modern alternative to the complex, legacy accounting software relied on by large enterprises. In its place is quick to implement, cloud-based and AI-powered software that delivers immediate business value for mid-market teams too. This round of investment validates that the market for close management software has hit an inflexion point, and the need for fresh, innovative technology approaches that help controllers and their teams increase productivity and operate more strategically."
FloQast will use the fund to further development of its platform and for expansion of its sales operation. It has yet to open its first overseas office but as it already has some customers it cannot afford to wait too long. Competitors such as Trintech and BlackLine have a strong presence in Europe and FloQast cannot afford to miss the opportunity.
Enterprise Times: What does this mean
When Enterprise Times spoke to Whitmire last year he was looking for a substantial raise. He probably could have raised more, but also sounded a cautious note about the wider economy. For FloQast though this downturn may have less of an impact. Once deployed the solution delivers efficiencies to the office of Finance. It delivers both a time and cost saving. Companies that have budgets to invest find it a good short term measure to improve processes without a major ERP replacement project. FloQast can integrate to legacy ERP solutions and often becomes the first Cloud solution that finance teams adopt. Once in place the migration to a new ERP solution is straightforward and the benefits continue.
FloQast is also expanding its team. Whitmire posted on LinkedIn recently looking for a Financial Controller to take over investor relations with a career path to CFO. It doesn't appear to have found one yet. In a firm full of CPA's it is an interesting role in a company set to grow further. On the horizon somewhere is an IPO which is Whitmire chosen exit. That is still some distance away however.