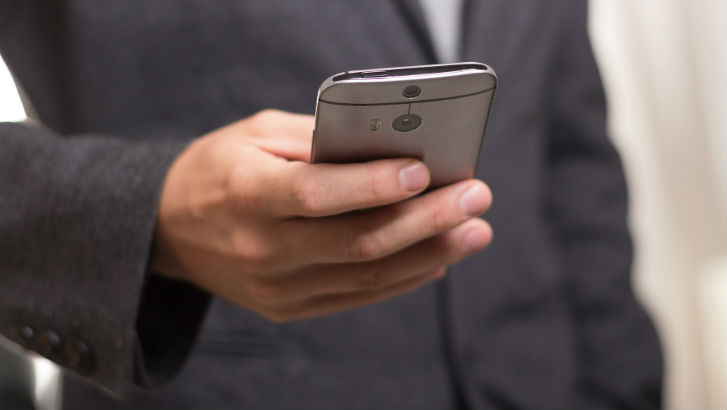 Countingup, the challenger banking provider has launched a new invoicing solution. It allows account holders to raise invoices from within their banking app. The current account then automatically matches payments when they are received. It can also track expenses. It claims to be the first business current account app in the UK to deliver both invoicing and expense tracking tools. Potentially it removes the necessity for the time consuming process of bank reconciliation of invoices against payments.
Simple invoicing
The banking app now allows users to send their clients a simple invoice from their mobile phone to customers. Users are able to invoice items setting the quantity, unit price and VAT rate. Once the draft invoice is created it can be reviewed and either approved and emailed to the client as a PDF or deleted if no longer required.
Once paid, the system will match up the payment and the invoice, but only if the reference and the amount is the same. This is not as sophisticated as the newer reconciliation and payment features that software such as QuickBooks and Xero offer in their intelligent bank reconciliation and supporting payment apps though. In addition, should a user wish to cancel an invoice incorrectly raised, the functionality to raise a credit note is not yet available. The user is able to view lists of draft invoices as well as both paid and unpaid invoices.
If the payment is received with the incorrect amount or a different reference it is still possible to match the payment through a simple manual process. This is an interesting if incomplete development. One has to remember that rather than comparing it to an accounting app this is like your banking app delivering you the functionality to run your business.
First to market?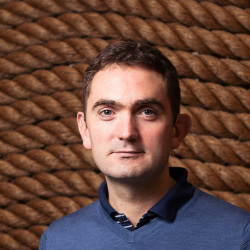 Tim Fouracre, CEO and founder Countingup said "It's a huge achievement to be the first business current account in the UK that provides an app with such a comprehensive range of accounting features to small businesses.
"As a small business owner you will no longer have to juggle with 3 or 4 different pieces of software to run your business. If you raise an invoice using Countingup, when you receive the payment from your customer the invoice will be marked as paid automatically, which saves business owners valuable time."
As Countingup enjoys greater success it will be interesting to whether other challenger bank and mainstream banks consider similar services. If banks decide to offer similar functionality within their own apps it may put pressure on companies like Sage and Xero at the bottom end of the market.
Breakthrough year
According to Countingup this has been a successful first year of live operation. Launched in March 2018 the service now has 8,000 business accounts and has processed around £115 million. It also has £8 million in customer deposits.
Customers like the product.  As of writing, the 233 Apple App Store reviews give it a 4.6/5, Google Play has 4.5 from 205 reviews. One review from a Chris Weston says: "What this app can do at the moment is quite basic, but the current features are really useful and allow me to easily see what my company is making each month and what we're spending money on. Counting Up is still in its early stages and it's very clear they're still working on features. People complaining about lack of features don't seem to see this. It's free, simple and easy to use and keep track of your money. It's perfect for a company just starting out and I look forward to seeing all of their plans be completed."
Weston has neatly summarised what is also broadly the Enterprise Times view of the app.
And looking forward to 2019?
So what about 2019? Fouracre commented: "There's more to come in 2019 as we'll be making sure that we're fully ready for the "Making Tax Digital" project that HMRC will be rolling out for VAT. Invoicing is just the beginning."
That 'more to come' includes product updates that include bills, VAT filing, web access and multi user access. From the banking perspective Countingup will be able to issue Mastercards with their own name on it and, once bills are complete, support standing orders.
Intriguingly the press release also stated that its aim was to: "become the financial platform for 1m businesses globally". There is an inference that it may look to expand internationally. Reaching 1 million businesses in the UK, while possible seems overambitious.
Countingup is not currently listed by the Office of the comptroller of the currency as a US bank. Though it may be looking at other countries to launch. If it does so will it provide multi-lingual support. That is a huge endeavour and one that Xero has shied away from to date.
Enterprise Times: What does this mean
Countingup is a SaaS challenger bank that is an interesting proposition. It is neither a complete accounting solution nor a traditional bank. It seems to be operating like a SaaS company that reveals upgrades on a semi regular basis. However those improvements will often have users asking for more functionality. Credit Notes are probably the biggest omission currently. The ability to add company logos and personalise invoices further may follow.
If they can keep up the cadence of regular updates. Providing what clients need (rather than want) to produce a better product, then 2019 could be a very successful year for Countingup.