Countingup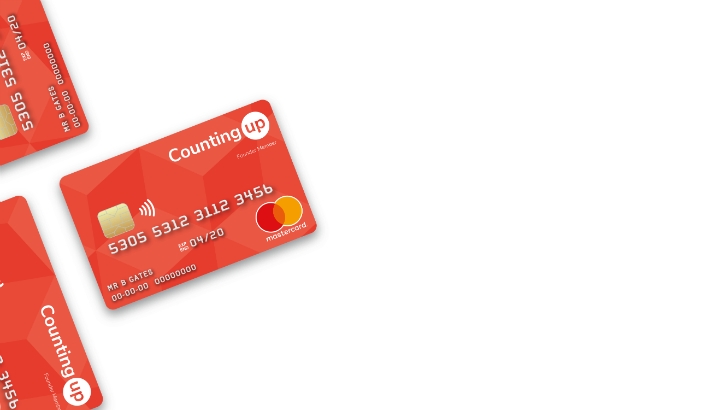 , a London based startup has announced a successful seed funding round in which it raised £2.3 million. The round was led by Forward Partners with Frontline Ventures and JamJar Investments also taking part. Frontline Ventures was one of its original funding partners.
Countingup is a mobile app that promises small businesses the ability to manage their finances within a single app on a mobile device. The app is effectively a banking account with accounting software built into it. The premise is simple. It opens a bank account with an attached virtual card. This acts as the main ledger and therefore every transaction that hits the card and bank account is also hitting the accounting system. This enables the app to produce profit and loss reports and expenses reports from a single app. For micro businesses this seems to work effectively with Countingup already onboarding 4,000 customers. It is adding an additional 1,500 every month.
It currently supports both Android and Apple iOS. The app is a freemium product that charges only once payments into the account exceeds £750. It then charges a monthly fee of £2.95. Other charges include 2.75% on overseas purchases. Cash payments also invoke a fee and ATM withdrawals cost £1.
The app currently includes a Contactless MasterCard and automated bookkeeping with more features promised in the future. The funding is the second round for Countingup following its initial seed funding in October 2017 where it raised £750,000 from Frontline Ventures.
The investment will enable the company to add some important features over the next few months. These include support for invoices and Making Tax Digital. The latter functionality is already being tested with HMRC by its larger and better-known rivals such as Xero, QuickBooks and Sage.
Rapid growth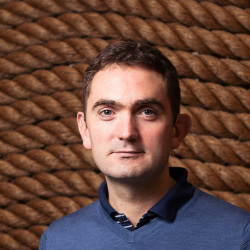 Tim Fouracre, CEO Countingup founded the company after he stepped down as CEO of Clear Books plc, another accounting solution that he founded in 2008. This new venture is already gaining traction quickly but like any startup needs funds to continue growth. Commenting on this funding Fouracre said: "We're now looking ahead to our Series A as we're growing at an incredible rate. 1,500 small businesses are joining us every month and this recent funding puts us on a path to be at 10k customers rapidly. More importantly there are a number of ways for us to accelerate this. There are 5.7m million businesses in the UK that need a solution like Countingup, particularly as HMRC plans to require the digitalisation of small business record keeping with its Making Tax Digital initiative."
In its first ten months Countingup wrote and delivered the banking and accounting elements of its application. It has now recruited a larger team to further enhance the product. That it is approaching 10,000 customers within two years of starting up is a landmark that is important. Clear Books plc reached that figure after 7 years in operation.
What does this mean
Countingup is exploiting an area of the market below Sage, QuickBooks and Xero. The simplicity of the product will be attractive to small businesses looking to start up on a shoestring. There are some questions that do not have immediate answers on the website.  If the small company spends on the credit card and runs up a debt, what interest is charged by Countingup? See Correction below
In the long term one questions how the business will reach profitability. Its charges are well below what larger competitors charge. Fouracre's old company, Clear Books are charging £5.00 per month for a more sophisticated accounting product. The initial freemium offer is a way in which it can gather up a large number of users. Whether the model is sustainable will only be possible if the app adds features such as MTD to the platform. Those solutions will cost money to develop and maintain.
Fouracre has certainly discovered a gap in the market and if he can exploit it could see the company grow rapidly, even surpassing Clear Books, the company he founded and is still a major shareholder of. If Countingup continues its exponential growth it will be interesting to see if other vendors react to this newcomer and start to offer a micro product. At the moment Xero starts at £10 per month with several limitations. If it fails to continue to attract the bottom end of the market that might impact it later on in those companies lifecycle.
CORRECTION
Tim Fouracre clarified the mechanism for the MasterCard.
"We provide a business current account which is an e-money product rather than being a "bank account". Our e-money banking partner is a company called PrePay Solutions which is owned by Mastercard."
The card is also not a credit card as stated above:
Fouracre added: "Our prepaid commercial Mastercard operates very similarly to a debit card. So a customer has an account number and sort code and can transfer money in and out of their account. But they can only spend on their card what is in the account. "
The equivalent actual money is actually held in a safeguarding account with Barclays Bank PLC. This gives customers protection against PPS' insolvency.