This week Salesforce has made two announcements that sees it leading the way on a clean agenda. The first was when Marc Benioff announced: "the ethical and humane use of technology, a strategic initiative at Salesforce." It saw the creation of a new position at Salesforce that will oversee the issue. The second was an announcement that it has signed up its largest renewable energy deal as part of its goal to achieving 100% percent usage of green energy.
The announcement comes just before the Global Climate Action Summit begins on September 12th in San Francisco. Salesforce are one of the major sponsors of the event. The summit will bring together leading figures to both celebrate achievements and deliver commitments on slowing and reversing the impact of climate change.
Committed to go green
Salesforce has long held a commitment to going green. In 2015 it signed up a twelve year agreement for 40 megawatts (MW) of power from a West Virginia wind farm. In April 2017 it announced that it had achieved net-zero greenhouse gas emissions. This latest agreement sees the company sign up to 80 MW of new wind energy in Illinois. The 15 year VPPA (Virtual Power Purchase Agreement) is in addition to its two previous deals and move the company closer to achieving 100 percent renewable energy sourcing by 2022.
Project Bright Stalk is owned and operated by EDP renewable and is due for completion by the end of 2019. The Bright Stalk Wind Farm will produce 205 MW at full capacity and is EDP Renewables third wind farm in McLean county, Illinois.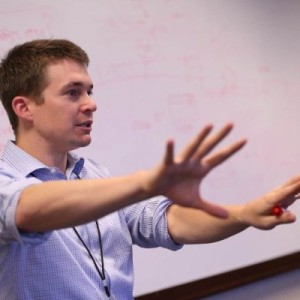 João Manso Neto, EDP Renewables CEO commented: "EDP Renewables is proud to partner with Salesforce to help in meeting its commendable commitment of powering its global operations exclusively by renewable energy sources," said: "This agreement is a major milestone for EDP Renewables and paves the way for our company to expand our presence as a wind industry leader in the state of Illinois."
For Salesforce this is another step on its quest for creating a better world. Patrick Flynn, Vice President of Sustainability, Salesforce commented: "At Salesforce, we are committed to doing our part to step up to the challenge of climate change – the biggest, most important and most complex challenge humans have ever faced. This agreement is a huge step toward our goal of powering our operations with 100 percent renewable energy by 2022, and we are excited to work with EDP Renewables on this urgent initiative."
Bigger than just Salesforce
Salesforce are not the only company to commit to increased use of wind power. EDP Renewables and Facebook signed an agreement recently that saw it sign up to 139 MW of power from another wind farm in the US.
It is an issue that more companies should take action on, from the smallest to the largest. Companies like Salesforce are looking across their value chain and helping to bend the emissions curve by 2020. This quest is something that Christiana Figueres, Convenor of Mission 2020, issued a challenge for in May 2018. As the Global Climate Action Summit approaches Figueres commented: "We have a collective responsibility to raise ambition, scale up our actions and move forward faster together to safeguard the sustainable development goals and protect the inalienable right to life of our and future generations. It's inspiring to see companies like Salesforce step up their commitments to climate leadership and I look forward to seeing additional future contributions as we all work together to secure a turning point on greenhouse gas emissions by 2020."
During the summit, Salesforce will also deliver several events aimed at educating and helping to quest for change. It is sponsoring a two day hackathon. Its aims is to develop ocean health solutions, prototypes, research and findings, and films that will be open-sourced. At the Central Plaza at Salesforce Park it is creating a temporary art gallery. This will house exhibits focused on educating visitors about global climate issues. As part of its 1+1+1, employees will volunteer more than 100 hours during the summit for a variety of tasks.
What does this mean?
For many companies this kind of engagement at significant events is often difficult to realise. The Salesforce culture makes this easier. Employees understand that the company supports such philanthropy and almost expects it from its employees. What makes this more impressive is its commitment so close to its annual conference Dreamforce. Due to start on September 24th to become involved in a second major event is impressive.
There are two thing missing from this announcement. The scale of its energy requirements and how close it is to achieving its goal. There is also little information about its commitment in countries outside the USA. As 2022 approaches one would start to expect similar agreements in countries that also have renewables programs.