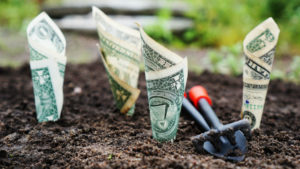 QuickBooks continues to innovate for the future with its payroll solution. It has now announced two new direct deposit offerings. These will enable small businesses to pay both contractors and employees faster. Contractor Direct Deposit enables a small business to pay freelance workers faster. For freelancers, who depend on the money that they earn to pay expenses immediately this is a significant benefit. In turn as a small business becomes known for rapid payment it can attract and retain talent.
Same Day Direct Deposit will allow small businesses to approve direct deposits by 7am PT. This will enable them to pay employees on the same day for no additional charge. The feature is only available to QuickBooks Full Service Payroll customers. This feature supplements the  24-Hour Direct Deposit launched in 2017. That delivered improved cash flow for QuickBooks Payroll users as it allowed them extra time to hold cash before moving it to pay salaries.
Key to these enhancements is the collection of data within Quickbooks which includes a record of each payment. These are then used to prepare tax filing for employers, assisted by the new features that assisted with the preparation of 1099's.
Laurent Sellier, Vice President, QuickBooks Payroll commented: "Navigating the complicated process of payroll can be daunting to a small business owner – from understanding how to categorize a worker to making sure they stay cash-flow positive – businesses often struggle with this process.
"This is why QuickBooks is championing small businesses by providing them with more options for managing and paying both traditional employees and contractors, giving them confidence when managing payroll with all types of workers."
Is QuickBooks too US centric?
When Enterprise Times last spoke to QuickBooks at the Connect event in London, it expressed the intent to expand internationally. This announcement is US centric with the features available only for US-based Payroll customers. If Intuit has the ambition to take QuickBooks internationally it needs to announce when these features will become available abroad.
It is investing in its international offerings though. QuickBooks also announced that it completed its first Making Tax Digital (MTD) submission to HMRC through QuickBooks Online. This is part of the beta program for VAT submissions which is due to go live in 2019.
Dominic Allon, Vice President and Managing Director of Intuit Europe commented: "There has been a lot of talk about Making Tax Digital, but with the official roll-out fast approaching it's crucial that we offer a simple, fast solution to help accountants file their taxes digitally. We've been working closely with HMRC, taking part in workshops, insight sharing sessions and hackathons to ensure the product is developed in line with the VAT requirements set by HMRC, and to make life easier for our customers."
What does this mean
For US customers who use both employed and/or self-employed staff the new direct deposit offerings are beneficial. One hopes that in time Intuit will also integrate these features into QuickBooks Payroll for the UK and other countries.
With MTD it is interesting that the smaller accounting software firms such as QuickBooks, Xero and Sage are early delivering the integration to HMRC. Most mid-sized ERP companies have yet to formally announce their progress on the integration.