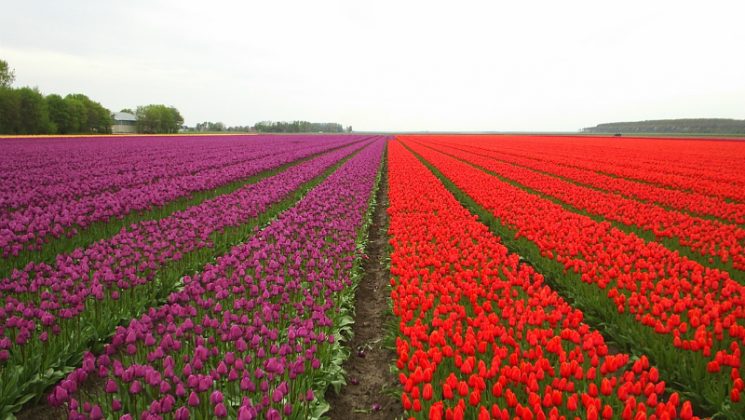 Microsoft Word is a great place to create a table for lists and the like. Sometimes my students have such long lists that they flow over to the next page and in some cases to the one after that. When you come to read this list, it is very annoying not to see the same titles of each column at the top of each page. This is where Word can help by producing that same header row as the first thing you see on the following page in your table.
The feature is called Repeat Header Rows.
Here is an example of a table that flows onto several pages.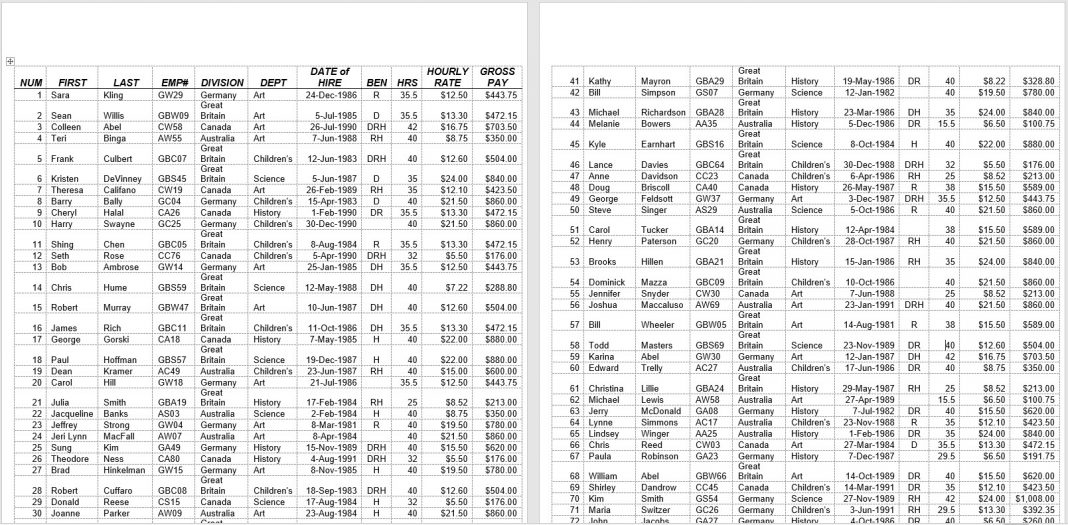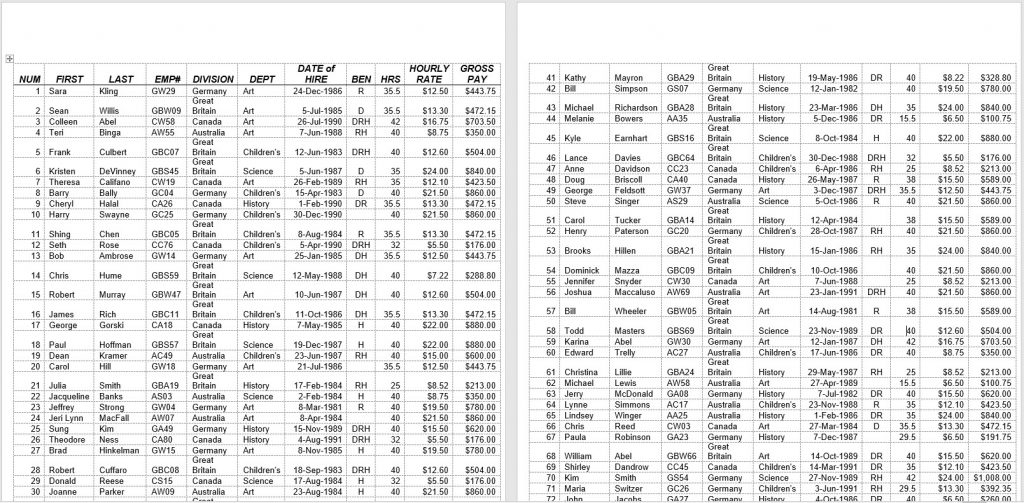 As you can see the second page just starts with the information. It would be beneficial if each column had the heading names so that you did not need to refer back to the first page to understand what you were reading. It might be quite obvious what the information is, but you need to make it as clear and as easy to the reader as possible.
Creating the repeated header row
Once you have created your table, click in the first row, which is your header row.
Select the new tab Layout in the Table Tools tabs.

Select the Repeat Header Rows Tool.

The result will look like this.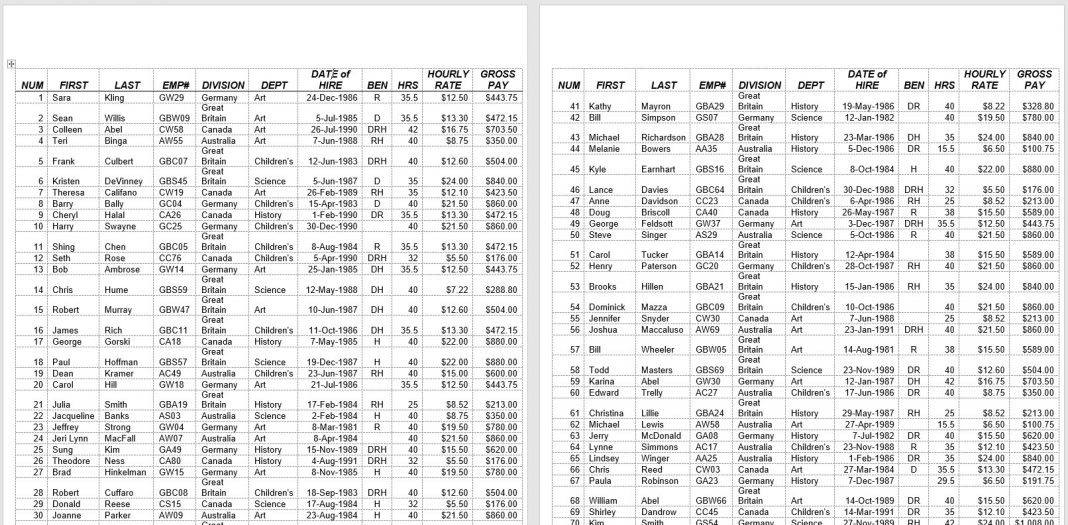 If you increase this list the header row will automatically be repeated at the top of every page the table flows into. Enjoy!