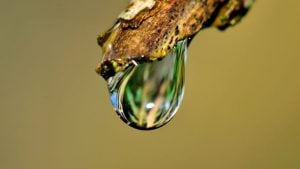 Five firms have benefited from the Capability and innovation Fund administered by the Banking Competition Remedies Ltd (BCR). This is the third round of funding to be announced with only Pool C, due on 14th August yet to be issued. Pool D will deliver the last £40 to four companies and will bring the total funding about by BCR to £425 million. The full list of winners of the latest funding are:
Several firms missed out on this funding opportunity including CountingUp, who may now want to seek other funding options. Ironically they may find solutions from Funding Options Limited and Swoop Finance providing some answers.
Fluidly makes nine commitments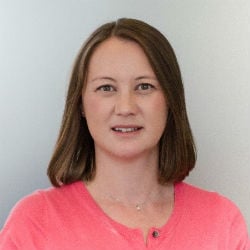 As part of its submission to the fund, Fluidly made nine commitments that it now needs to deliver on. Caroline Plumb, CEO and Founder, Fluidly, commented: "Fluidly works to help SMEs sleep better at night, by providing control, certainty and confidence around cashflow. We're thrilled to have been awarded this £5M grant by BCR to scale our impact and support for businesses. We're intent on building a product that helps  businesses with their most pressing challenge and allow them to benefit from the transformational potential of AI."
Those nine commitment are:
By September 2022 it aims to connect 400,000 SME's to its solution, a market penetration of 7%
It is expecting to find matching funding of £5 million as a result of the BCR. This was not part of the current Fluidly announced, but should follow on soon.
It will develop and launch the Fluidly Actions Hub. This will deliver benchmaking and personal recommendations for businesses to promote growth.
By October 2020, it will launch an AI driven financial marketplace provider firm with further funding options.
It will deliver at least 20,000 hours of CPD certified training by September 2022 to accountants. It aims to deliver this in partnership with ICAEW and with the assistance of five other fintech firms.
While delivering the benefits of AI, Fluidly is conscious of its compliance commitments to GDPR. It will ensure that it delivers the benefits of AI without compliance risk.
Using the data collected it aimed to work with at least two banks to deliver new products that help lower the cost of capital to SME's
A commitment to diversity. It will open an office in Newcastle employing at least 15 employees by December 2021. It will continue to demonstrate gender diversity in its leadership, currently at 40%, and will provide Enterprise Nation 1,000 free licenses to distribute to its diverse membership.
It will deliver transparency by providing annual progress reports and give access to BCR to a dashboard that measures its adherence to these commitments.
This is a wide ranging set of commitments that lays out a clear roadmap for Fluidly future growth and development of its platforms.
Enterprise Times: What does this mean
For Fluidly this is a timely boost. Winning the award will also help to gain the additional £5 million it is seeking. Its growth commitment is challenging, especially in what is becoming a competitive marketplace. As time passes it will be interesting to see how Fluidly is delivering on these commitments. It is also an interesting insight into how companies gain funding.