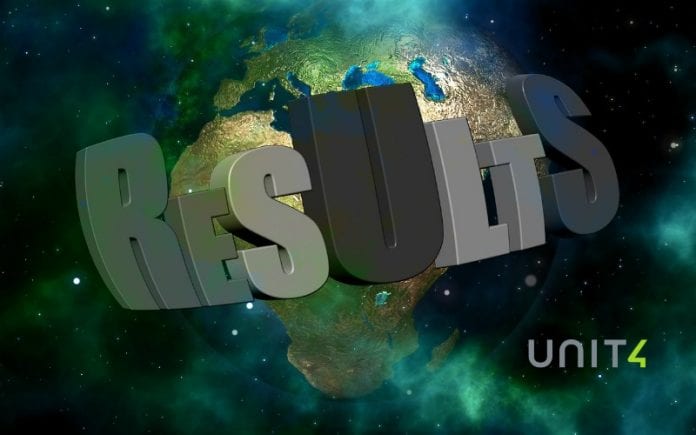 Unit4 released results relating to its Q3 2020 which ended on September 30th 2020. It slightly increased cloud subscription revenue in its latest quarter to 16%, compared to the last quarter where it hit 14.3%. This is not the return to the hyper-growth experienced earlier in the year, but 2020 is an unusual year. Net revenue retention in Q3 was 103.4%. (105% in Q2). It is unclear if this includes add-on revenue. The company did not, as usual, declare total revenue. Unit4 is a hybrid business, both looking after on-premises customers with license and maintenance revenues while trying to grow its new cloud business.
The good news is that the company continues to win net-new business across its target industry verticals. In the last quarter, these included companies such as Macaw International, Social Work England, Poseidon Marktforschungs und Servicegesellschaft mbH, and Sitowise. Its partner ecosystem also enjoyed success. Embridge Consulting helped to win a £30 million contract at Surrey County Council, displacing SAP.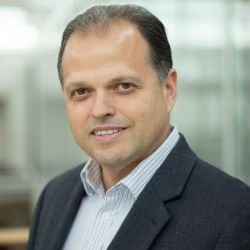 Mike Ettling. CEO, Unit4 commented: "Our focus is on our customers and delivering the service and innovation they need to be successful in the face of economic uncertainty. We knew the importance of investing in the right areas and focusing on our customers' business continuity and providing them with the tools to help them stay resilient and responsive. ERPx, our recently announced next-generation cloud ERP solution, will be delivered early next year, redefining what ERP and enterprise software can do for people-centric mid-market organizations."
Preparing for growth
A SaaS vendor is only as strong as its ecosystem. Unit4 continues to strengthen both technology partnerships and its channel ecosystem. In October its announced strategic product and innovation partnerships with Avalara, Immedis and Pagero. It also signed up with groupelephant.com. The cooperative is made up of companies across the globe that provide services relating to ERP with a strong philanthropic agenda.
The partner ecosystem is growing in importance to Unit4. Something that was a key objective for Beata Wright, Global Head of Partner Ecosystems at Unit4 when she joined the company a year ago. She has brought a maturity to the partner channel with a new structure and innovative partnerships such as that with Raven Intel. Importantly, contract values booked through partners has now grown 65% in Q3 compared to a year ago.
It is not just the partner ecosystem that was revolutionised. Unit4 has also completed development of its microservices-based ERP, ERPx. Announced at its virtual conference X4U, it is the completion of Claus Jepsen's, (CTO at Unit4) vision of a true microservices-based ERP. The new solution is generally available in Q1 2021. Jepsen explained the changes with ERPx saying: "The underlying stack is now a true multi-tenant stack that has been broken down to these different services. Then we are also offering a new suite of localizations with ERPx that's not available for seven. It is essentially a completely different product in terms of they don't have the same code base anymore."
ERPX is more extensible, flexible and scalable than virtually any other ERP on the market today. Each microservice can run on its own hardware. This ensures that CPU intensive processes can be separated and optimised, reducing performance issues across the ERP.
Unit4 is growing
Unit4 has also emerged from the crisis in good shape. It is creating a new development centre in India, UNIT4 Noida Labs. Noida labs will become another R&D centre adding to those already in existence. Jepsen commented: "In addition to R&D centres in Wroclaw, Poland and Granada, Spain, we continue to invest in product development and expect the new facility to help us grow and scale beyond our existing capacity with easy access to highly skilled developers."
At the start of the pandemic Gordon Stuart, CFO at Unit4 and Mike Ettling, CEO cut hard. However, they also committed to retaining all staff, retraining them in new roles. Gordon Stuart, CFO at Unit4 commented: "We made a promise to avoid redundancies as a result of COVID-19 and we have kept true to that, ensuring cloud migrations and go-lives continue at volume. Our continued growth and ability to meet targets are the result of prudent decisions on cost control taken earlier this year.
"At the same time, we are expanding our development capacity with Unit4 Noida labs, and investing over €2m in customer success annually, adding 40 new customer success professionals to the team and ensuring a customer-centric approach to all we do."
Unit4 currently has around 100 jobs advertised across the world, not including any that it will add in Noida. This indicates that Unit4 is preparing for what it will hope is a bumper year in 2021.
Enterprise Times: What does this mean
Even if these results may show a slowdown, Unit4 is meeting is targets. It called out that it is on track to meet the EBITDA commitment it made pre-COVID. The company is in better shape than it was a year ago. Operational costs are down.
Ettling revealed to Enterprise Times that he does not expect travel costs to increase to the same levels as before. Many of the cost savings imposed by COVID will continue. Like many other companies, COVID imposed a reset on thinking about costs across the business. With the successful commitment to retain jobs, it will also have retained employee loyalty. It now has a product that promises much for 2021 and a partner ecosystem that is increasing performance. The future looks bright.