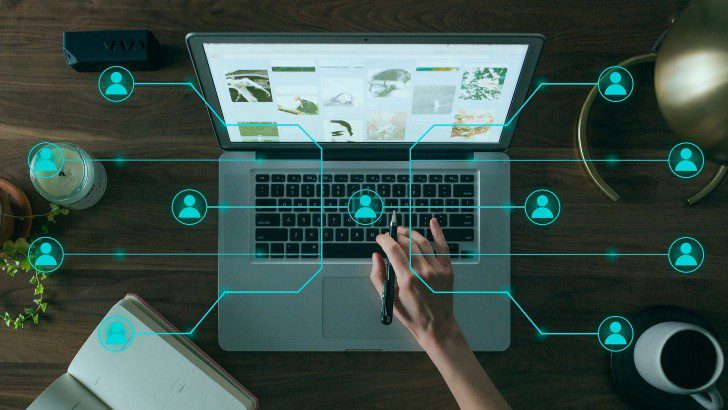 Workfront by Adobe has published a new study based on a survey of 1,100 marketing managers. The study is available to those that register here. The study finds that the next generation of marketing leaders want to change how marketing teams work. Marketing managers are ambitious, with 99% wanting to become the Chief Marketing Officer. The question the study did not ask is whether that is an end goal? Do they see CMO as a stepping stone to CEO?
The top reason, cited by 27%, for wanting to become CMO is to innovate and change marketing for the better. The survey picked out four areas that they believe need attention:
Improve visibility into top business priorities and strategy (48%)
Reduce repetitive or mundane tasks (36%)
Reduce the distraction caused by using so many digital tools (43%)
Create a single place for managing all work (37%)
Alvaro Del Pozo, vice president of International marketing at Adobe, commented, "The next generation of CMOs are an inspiring generation of changemakers looking to improve the industry and the workplace. Our role as senior marketing leaders is to provide them with the resources, and the technology, to affect that positive change now."
What isn't clear is whether the current CMOs also see these as priorities. However, there are some generational differences picked up in the survey. Work management tools are of greater importance in the eyes of Generation Z marketers (49%) than either Millennials or Generation X (42% and 43%, respectively), which bodes well for Workfront.
The report
At 12 pages, the study is a fairly short read and is a mix of statistics and insights from the authors and Adobe Marketing leaders. There are no comments from either respondents or Workfront customers, though. The meat of the report is within the four sections of the first chapter:
Agents of change
Digital-first
Hybrid creatives
Dextrous business leaders
The second chapter provides three takes outs that are worthwhile reading for any marketing leader.
Agents of change
Respondents recognised that the fragmented state of Martech is an impediment. 65% of respondents believe their organisation has too many tools and they constantly change. Many see the organisation of that work as a major challenge (43%). Workfront would argue that work management tools can provide an answer.
However, the survey does not go deep enough. The Martech stack needs consolidation within an organisation. The challenge is whether these marketing leaders look to bring in "better" solutions, in addition to existing tools or to cull existing and replace them with a wider platform solution such as Adobe. Sadly, the report does not dive into what created the problem in the first place.
Digital-first
The next generation of CMOs is data-driven. Roughly eight in ten make decisions based on data. There is only a slight variation between the different nationalities surveyed:
79% of all marketers regularly use data to make informed marketing decisions.
87% of all Dutch marketers regularly use data to make informed marketing decisions.
85% of all Australian marketers regularly use data to make informed marketing decisions.
81% of all UK marketers regularly use data to make informed marketing decisions.
Exact percentages for Swedish and German marketers were not given but were presumably lower than 79%
While the next generation of CMOs will be tech-native, what is their attitude to the balance of art and science in marketing. With these digital natives retain creativity?
Hybrid creatives
Creativity has not been forgotten, but the pandemic and remote working have hindered it, according to 70% of respondents. Post-COVID 79% of respondents are hoping to bring back face to face meetings to encourage creative thinking.
It appears that Zoom and Microsoft Teams did not live up to the promises and hype. This did not mean that technology does not have a place within creativity, but more investment is needed. That investment is partly to fund technology that enables creativity, but equally to fund process automation to free up time for creativity.
Dextrous business leaders
An updated range of skills is also required for the future. Top of that list is knowledge of Data analysis, financials, project management and coordinating workloads (31%). What isn't clear is if this is the total of these four skill sets, the average or whether Workfront lumped all four into a single category, which would seem odd.
What respondents do see is the benefits that technology can bring for business visibility (48%), automation (36%), a single location to manage work (37%). The last of these is good news for Workfront as it provides such technology.
Conclusion
The second chapter provides three take-outs for readers to consider. Marketing leaders need to
Connect your people, processes, data, and technologies.
Align work to business goals to empower marketing teams to deliver change.
Treat work as a tier-one asset.
Each of these is explained in detail with the Adobe platform, including Workfront providing a means to help organisations deliver on these.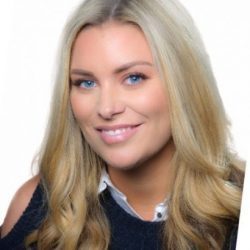 Jada Balster, head of International marketing, Adobe Workfront, commented, "I'm energised by the drive and passion we see from my fellow generation of future CMOs.
"Following the last 18 months of unbelievably challenging digital-first work, tomorrow's CMO is striving to shake up the industry and deliver not just outstanding work, but cultural change that will shape the future of the marketing ecosystem for the better."
Enterprise Times: What does this mean
This is an interesting study that has some surprising numbers in it. Unfortunately, the research, assuming that the study leveraged the value from the data, falls a bit short in providing a full understanding of its chosen topic. There is no justification that respondents are the future CMOs, or rather that their views differ from the existing CMOs in place.
At its core, the report highlights the current situation that marketing leaders face. They need more automation, better skills to interpret data and better tools for creativity if remote working continues.