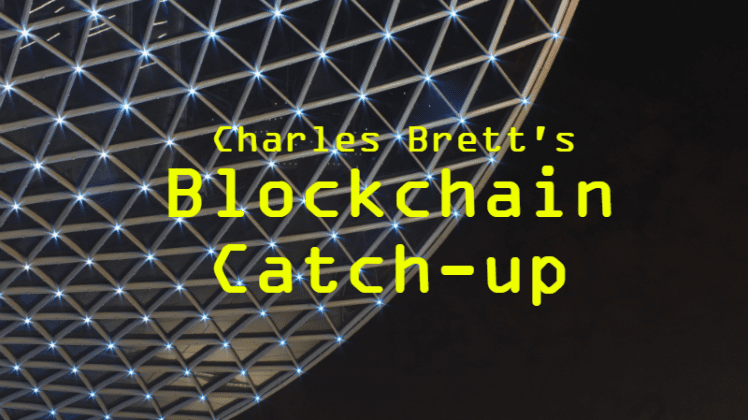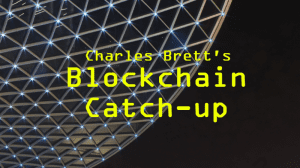 This is Charles Brett's start-of-the-week Enterprise Times 'blockchain catch-up' Week 38. Necessarily it is idiosyncratic and selective.
It is not intended to be comprehensive but does seek to highlight 'Quick Takes' on specific developments as well interesting pieces to read, a listing of some (not all) announcements/press releases and pointers to upcoming events.
Quick Takes – Charles Brett's Blockchain Catch-up Week 38
Banks say draft capital rules make cryptoassets too costly to trade
Per Reuters, the Basel Committee on Banking Supervision, comprising regulators from the world's main financial centres, proposed in June a graduated approach to capital requirements for cryptoassets held by banks. For the riskiest assets like Bitcoin, banks would have to hold capital at least equal in value to their exposures to the asset to absorb a full write-off.
Quick Take: if correct, this is one effective way to strangle cryptoasset adoption. Not to be able to use traditional financial service firms would also push cryptoassets to the fringe, and fringes are usually 'where the bad guys lie in wait'.
China's central bank says all cryptocurrency-related activities are illegal, vows harsh crackdown
The People's Bank of China said services offering trading, order matching, token issuance and derivatives for virtual currencies are strictly prohibited. Overseas cryptocurrency exchanges providing services in mainland China are also illegal, the PBOC said. This is not the first time China has gotten tough on cryptocurrencies. Earlier this year, Beijing announced a crackdown on crypto mining.
Quick Take: it is difficult to know what to make of this crackdown. Is it fear of what cryptocurrencies might do to China's plans for its own CBDC? Or is it about constraining illegality? Or, perhaps, it is China's Communist Party seeking to assert its authority? Or a combination of factors? It will take time to see how thoroughly the crackdown is executed. meanwhile, the rest of the world can only speculate about the fallout, good or bad.
7 pieces to read – Charles Brett's Blockchain Catch-up Week 38
Selected announcements/press releases/opinions – Charles Brett's Blockchain Catch-up Week 38
Selected upcoming events
CordaCon 2021 (September 28th-30th, 2021)
TOKEN2049 Europe returns in-person in London (October 7th-8th, 2021)
Digital Assets Week (October 18th-22nd, 2021)
Crypto Valley Conference (October 28-29th, 2021; Rotkreuz, Switzerland)
LA Blockchain Summit (November 2nd-3rd, 2021)
Blockchain Conference/Blockchain Expo Europe 2021 (November 23rd-24th, 2021)
Blockchance Europe 2021 (December 8th-10th, 2021 – was July 7th-9th, 2021)
Bitcoin 2022 (6th-9th April, 2022).