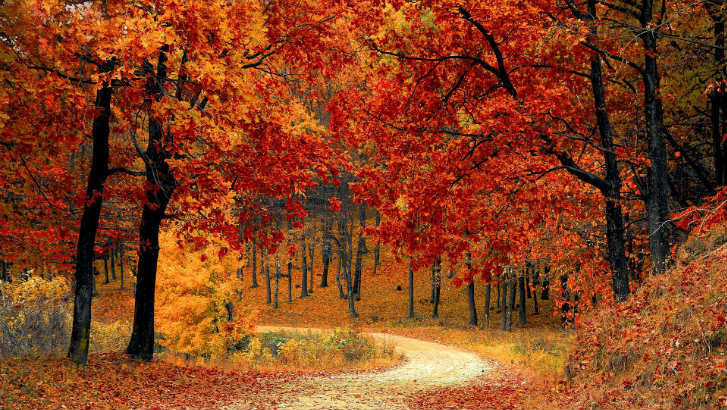 As convention season continues Oracle NetSuite unveiled details of R2020.2 and also what customers can expect in the future. Other product announcements included atSpoke launching a Microsoft Teams integration. Knoa, PeopleGoal and SoftOne also revealed updates. There was an increase in acquisitions with ELMO acquiring Breathe, enabling the Australian firm to enter the UK market. Aptean bought agiles in Germany while Visma also made a double acquisition, see below.
Tipalti completed a $150 million funding round and achieved a $2 billion valuation for its AP automation platform.
Pick of the week
Research by Oracle uncovered that 82% of people believe robots can support their mental health better than humans. With the pandemic negatively affecting 78% of the global workforce mental health has never been so important. Other findings include:
85% of people say their mental health issues at work negatively affect their home life
68% of people would prefer to talk to a robot over their manager about stress and anxiety at work
76% of people believe companies should be doing more to support the mental health of their workforce
The research has several interesting findings across workplace mental health and the impact of peoples lives. It also found that people are increasingly turning to technology and see several benefits of doing so.
Emily He, senior vice president, Oracle Cloud HCM commented: "With the global pandemic, mental health has become not only a broader societal issue but a top workplace challenge. It has a profound impact on individual performance, team effectiveness and organizational productivity.
"Now more than ever, it's a conversation that needs to be had and employees are looking to employers to step up and provide solutions. There is a lot that can be done to support the mental health of the global workforce and there are so many ways that technology like AI can help. But first, organizations need to add mental health to their agenda. If we can get these conversations started – both at an HR and an executive level – we can begin to make some change. And the time is now."
Acquisition
ECI Software has acquired BOLT Software, a cloud-based construction business management solution. Terms were not disclosed. The solution will become part of the Residential Home Construction Group at ECI.
Visma made two more acquisitions this week. It acquired Paybyway in Finland, which owns Payform a payments platform for online and mobile merchants. Also, in Finland, it acquired Invian OY and its product Domace, an ERP tool for health and social care sector professionals. Terms were not disclosed.
Appointments
Cornerstone announced the appointment of Duane La Bom and its first Chief Diversity Officer.
Coupa appointed Michelle Brennan as a non-executive director.
Insightsoftware has named Jim Triandiflou as its new CEO, effective from 1st October 2020. Trianiflou was previously CEO of Relias from 2012-2020 and worked with Mike Lipps, his predecessor as he transitioned into the role.
Kimble applications appointed Lucy Butterton as customer adoption officer for international, she will report to Peter Fitzpatrick Chief Adoption officer. Butterton was previously Global VP, Customer Solutions at Kimble Applications at Kimble.
Seismic has appointed Krish Mantripragada as Chief Product Officer. Mantripragada was previously chief product officer and executive vice president at Medallia.
SugarCRM has appointed James Norwood to its board of directors. Norwood was most recently Executive Vice President of Strategy, Chief of Staff, and Chief Marketing Officer at Episerver and as spent 30 years in the software industry.
Business
BMC Helix ITSM solution has passed the newly announced PinkVERIFY™ ITIL 4® assessment, possibly the first to do so.
Ephesoft continues to partner with members of the Infor channel. It also announced a new partnership with another major partner, Independent Computer Consulting Group (ICCG).
Ivanti Wavelink, the supply chain business unit of Ivanti, signed a go-to-market agreement with Ingram Micro Inc.
SalesAgility has renewed its listing for SuiteCRM on G-Cloud, the UK governments digital marketplace. Expect many other similar announcements in the coming weeks for G-Cloud 12.
Salesforce Ventures launched its second $100 Million Impact Fund. It will focus on advancing the growth of companies to drive impact across education and workforce development, sustainability, diversity, equity and inclusion.
SAP SE launched 5 & 5 by '25, a corporate initiative targeting 5 percent of addressable spend with social enterprises and diverse businesses by 2025. It is hoping the initiative will prompt others to follow suit.
SAP.iO kicked off a new accelerator program in Tokyo focused on consumer products. Participants include ChatBook, True Data and Vox Japan. It also kicked off a new accelerator in San Francisco with startups including Cloverleaf, Crosschq, Cuéntame, Knockri, Landit and Mathison.
SirionLabs has partnered with CATS CM. Sirion will embed the CATS  contract management methodology into its platform, the first to do so.
Trintech has added accountancy and advisory firm Citrin Cooperman to its partner network. Darren Heffernan, President, Mid-Market at Trintech commented: "We are confident that organizations committed to digitally enabling and transforming their finance processes will benefit immensely from the combination of Trintech's Adra Suite and Citrin Cooperman's expertise in helping businesses simplify, standardize, and automate their processes. Together, we aim to help finance organizations close with confidence by delivering greater efficiency, visibility and simplicity."
Xero announced that it had joined the Pennsylvania Institute of Certified Public Accountants (PICPA) as part of its Firm Alliance. It is now the preferred platform for the organisation which has 20,000 members.
Customer
Paynters is to implement Asite Project Portfolio Management (PPM) and Supply Chain Management (SCM) solutions for its project portfolio in Queensland.
Miller Bros has improved its business processes and delivered improvements using the CGC eCMS ERP solution. The ERP solution helped to automated the processing and management of field equipment and labour information, job costing, AP invoicing/approval, certified and complex payroll requirements, and enterprise-wide content management.
Dutch agricultural solution provider Lely will deploy globally leading solution IFS Field Service Management to help provide excellent service to its global customer base. De Havilland Aircraft of Canada Limited (De Havilland Canada) is replacing more than 300 legacy applications with an IFS ERP solution.
French hotel group Suitcase Hospitality is standardising on Infor's EzRMS revenue management solution and is deploying it across the group.
Samra Wastewater Treatment Plant, Jordan's largest wastewater treatment facility, has transformed the efficiency of its operations, reducing its maintenance budgets and helping preserve Jordan's scarce water reserves by deploying Infor EAM.
Nylacast, a worldwide leader of precision-engineered polymer solutions, has selected Infor CloudSuite Industrial as its core technology platform.
JPO Solutions will deploy a multi-tenant cloud solution and then implement Infor Factory Track.
Portland Trail Blazer selected Qualtrics CustomerXM. The WTA also teamed up with SAP and Qualtrics to discover player insights and motivations as players returned to playing matches.
Ramco announced that one of India's largest conglomerates recently went live on Ramco Contract Workforce Management System with Payroll for more than 55,000+ contingent workers, across its Steel, Energy, Infra, and Ports division. It did not name the conglomerate.
Kalmbach Feeds replaced a mix of legacy solutions with Sage X3. The new implementation integrates to nine other solutions in use by Kalmbach demonstrating the flexibility of the solution.
KYOWA, a cosmetic and health food provider has leveraged Yellowfin Signals to reduce opportunity loss caused by stockout to almost zero.
Product
Automation Anywhere, Inc. announced AARI (Automation Anywhere Robotic Interface). It is a smart digital assistant designed for a new era of work that brings consumer experiences to the enterprise. Mihir Shukla, CEO and Co-founder, Automation Anywhere commented: "AARI completes our vision to 'automate automations' by creating a digital assistant for the new era of work – enabling anyone to automate from anywhere at any time with a simple interface that can manage automations. This technology democratizes RPA so that anyone in an organization can participate in the automation process, moving humanity closer to the full promise of a digital workforce where enabled by bots, we can achieve more than it was ever possible before."
BigTime Software revealed further improvements to its software rolled out in October. There is a new client portal for BigTime Wallets customers and several other minor enhancements.
Blue Prism Service Assist is now available. This new offering delivers a real-time, unified 360-degree view of all customer interactions. It helps free up agents so they can be more responsive, empathetic and engaging, to serve customers better.
FreshBooks looked back at the improvements it delivered in September. These included inventory tracking and connections to Shopify, Squarespace, BarCloud and 2Ship. The ability to issue refunds and better multi-currency support.
A new release of Jenzabar Financial Aid increases operational support for higher education establishments. Five of the new features are:
Deliver group billing and anticipated aid.
Send automated group communications.
Generate alternate EFC.
Create IPEDS reports.
Simplify database queries.
Nintex has enhanced its Nintex Workflow Cloud with new object support and permission management for data sources. It provides secure, easy-to-use ways to create sophisticated workflows with speed and ease. There are new connectors within the Nintex Xtensions framework and 20 new Sharepoint connectors.
Oracle Banking Payments now supports SWIFT's gpi service.
SAP SE and partner Sailing Yacht Research Foundation (SYRF) launched Sail Insight, a new mobile app designed for the global sailing community. The user-friendly app allows users to create, track and manage their races. It also provides live data and analytics to improve performance and training.
QAD revealed the latest enhancements to QAD Adaptive ERP and other solutions in the QAD Adaptive Applications portfolio. QAD CEO Anton Chilton commented: "The latest release of QAD Adaptive ERP continues to enable QAD customers to rapidly adapt to business turbulence and innovate for competitive advantage. The enhancements we've made will improve our customers' user experience, enable them to extend configured solutions, increase user productivity and ultimately help to boost their manufacturing efficiency. They apply across all aspects of manufacturing operations including supply chain, shop floor, production, customer management and finance."
ServiceNow Workplace Service Delivery solutions are now generally available. Workplace Service Delivery provides organizations with a single solution that enables employees to use their connected devices to reserve workspaces, including desks, conference rooms and collaboration spaces. Four solutions are initially available: Workplace Case Management, Workplace Reservation Management, Workplace Visitor Management and Workplace Space Management.
ServiceNow announced the Now Platform® and SaaS solutions would be available on Microsoft Azure in Singapore for highly regulated industries, from January 2021.
At its annual conference Tableau announced that Salesforce Einstein is now rebranded as Tableau CRM bringing together the two product streams.
Unanet unveiled the latest update to its GovCons ERP. More analytics with Analytics+, a new subcontractor portal and hours based leave accrual is now supported.
VAI launched the latest version of its S2K Enterprise ERP solution at its annual conference Prevail. Version 6.2 includes enhancements to Warehouse Management, Supply & Demand Planning, Mobile applications, and Analytics as well as enhanced integration between Marketing, Sales Force Automation, and eCommerce applications. It has also branded its ERP products with "ON Cloud":  S2K Enterprise On Cloud, S2K for Food On Cloud, and S2K Pharma On Cloud. Joe Scioscia, vice president of sales at VAI commented: "The past eight months changed everything for our customers, making it clear that a reliable ERP solution running in the cloud is vital to companies' ability to survive in this new landscape. By leveraging VAI's S2K 6.2, organizations will have access to comprehensive self-service capabilities across all of our applications, allowing them to gain real-time visibility into their operations and stay resilient through this uncertain time."
Research
ServiceNow published "The Work Survey", a Comprehensive Global View of COVID-19's Impact on Work and the Opportunities Ahead for Business and Workforce Innovation. Based on 9.000 executives and employees across nine countries, key findings included:
92% of executives say the pandemic made their company rethink how they work; 87% of employees say it's an improvement.
91% of executives and 87% of employees say their company transitioned to new ways of working faster than they thought possible.
COVID‑19 has reduced operating expenses for 88% of businesses surveyed, creating opportunities for investments in digital transformation, research and development, marketing, and growth.
A study by Xero found that 43% of small businesses credit support from their accountant critical to their success during the pandemic, and 37% said their accountant helped them retain staff. The research highlighted that VAT and Payroll were areas where accountants provided the most support.
Xero Canada published findings from a survey that looked at how work-life balance has been affected by employees working from home. It found that physical and mental wellness has improved due to more quality time with family (75%). There has also been more time for tasks at home. However, 49% reported no changes in quality of life, and 15% said it had worsened.
Zendesk and Enterprise Strategy Group published research on the benefits for companies that invest in customer experience solutions. They have seen improved business success in market share, customer success and business agility over the last six months. Key findings include cx champions are:
7 times more likely than Starters to have significantly grown customer spend.
3 times more likely to have grown their customer base over the past six months.
8 times more likely to see customer service as a differentiator.