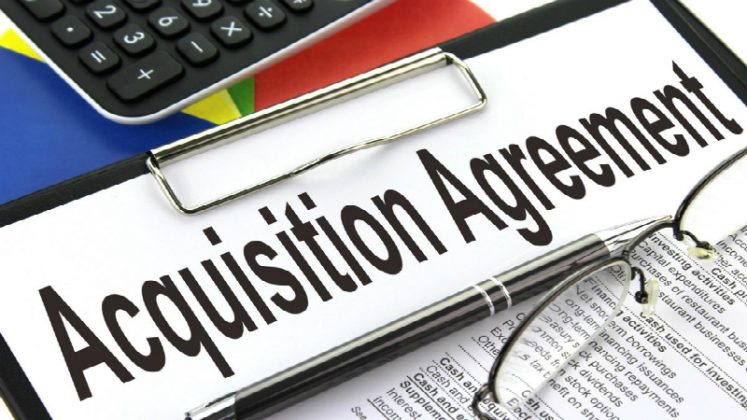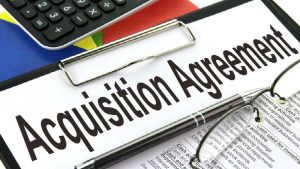 ELMO Software Limited has made a bold move into the UK market by acquiring Breathe for a total of £22 million. An initial £18 million (AUS$32.4 million) is payable in cash and scrip. There is also an earnout clause for an additional £4.0 million (A$7.2 million).
Breathe is a UK based software company that develops and sells HR software to small businesses. It has more than 6,700 customers and targets the market direct and through HR Consultants. It recently launched a Rota management solution to help small business juggling the challenges posed by COVID-19.
Breathe has grown fast since its founding in 2012. As of August 2020, it had annualised recurring revenue of £3.6 million, a growth rate of 30% and 85% retention. While the latter may seem lower than most SaaS companies, it is more likely due to the natural churn of small businesses. The impressive 6x multiplier of recurring revenue that Breathe achieved in the transaction shows its value, though.
Jonathan Richards, co-founder and CEO of Breathe, commented, "When we started Breathe we had one goal in mind, to give businesses the tools they need to put their people first. This is a goal that Breathe and ELMO share and live by. I'm excited about today's announcement, there's a huge potential for Breathe and ELMO and we're looking forward to joining the ELMO family. The two products perfectly complement each other – Breathe for SMEs and ELMO for mid-market organisations. My brief is to continue focusing on supporting the UK SME community. The Breathe team and the Breathe product will go from strength to strength over the coming months and years."
Richards will also continue in his role as CEO of Breathe UK.
ELMO targets UK market
With the acquisition, ELMO will look to launch Breathe into both New Zealand and Australia to complement its midmarket HR and Payroll solutions. In the UK, it will hope to sell some of its existing solutions alongside Breathe. Its solutions will also provide a natural upgrade path for Breathe users to a more sophisticated solution if the small businesses grow. Key though is the channel ecosystem that Breathe has created. This is a network of more than 500 consultants in the UK. Many of these may have a requirement not just for small business but also larger ones. This could provide a powerful ecosystem for ELMO to take advantage of quickly.
Breathe will have to recruit to facilitate this. It currently has no professional services revenue. It relies on the simplicity of its solution, as easy as breathing and the HR consultants that sell it. To sell and support the ELMO applications it will need to grow its support and probably create a professional services arm as well.
ELMO targets growth
This is a significant move by ELMO, and its share price has risen sharply to AU$6.30 from AU$5.01 a week ago. ELMO updated its guidance for FY 2021, previously given in August 2020.
Annualised Recurring Revenue (ARR): A$72.5-78.5 million (previously $65-70 million)
Revenue A$61.0-66.0 million (previously $57-61 million)
EBITDA A$(3.5-7.5) million (previously ($4-7 million))
Also, ELMO is looking to target the 2.7 million business in the UK, a total addressable market of AU$1.5 billion. Breathe will add a new $2.2bn potential market of small businesses in Australia and New Zealand. According to its recent AGM, this raises its total addressable market to £11.4 billion, room for growth. It has already defined how it will bring Breathe to the ANZ market, and it will be interesting to see what success it has.
ELMO CEO and Co-founder Danny Lessem said: "The acquisition of Breathe is an important step in ELMO's evolution as a provider of cloud-based HR solutions. Strategically, Breathe is a very compelling, fast-growing business. It provides ELMO with access to a new and attractive customer segment, complementary technology, and a significant UK footprint. The strategic crossovers and revenue opportunities are very meaningful, and our market opportunity has significantly expanded.
"We are now able to transform the way people are managed, either in-office or remotely across all market segments, improving productivity, performance and overall wellbeing of millions of workers across Australia, New Zealand and also the United Kingdom."
Enterprise Times: What does this mean
Breathe will bring 46 employees and a mature channel in the UK to ELMO. While the strategic thinking behind launching Breathe on the ANZ market is well advanced, the same does not appear to be true for bringing ELMO modules to the UK. The ELMO solutions include Payroll, Core HR, recruitment, Retention and an LMS. It is unclear which of these it will bring to the UK first and what work needs to be done to complete the localisation.
For Breathe, this is a successful exit for a company that had ambitions to grow internationally. It has achieved that as part of a larger group. Will Richards look to stay? How successful will the Breathe launch into Australia be and what finance will ELMO put behind the marketing for such a launch? Breathe grew its ecosystem over time, and as part of a listed company will ELMO have the same patience and time to do so?