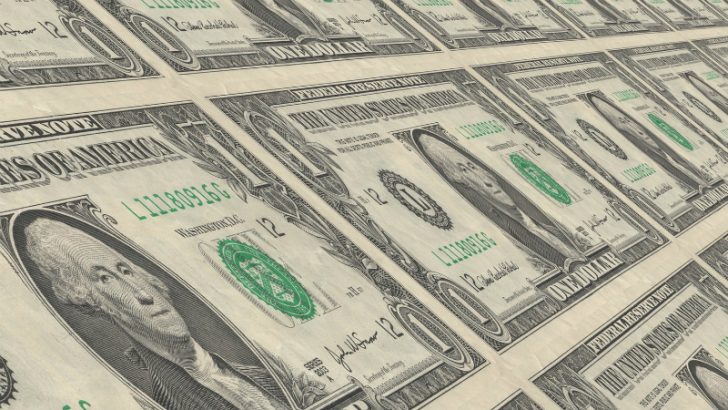 Valued at $2 billion, Tipalti has completed a $150 million Series E funding round led by Durable Capital partners. There was also participation from Greenoaks Capital and existing investor 01 Advisors. Durable Capital Advisors will take a board observer seat as part of the deal. The company will use the funding to increase spending on R&D and accelerate its growth path. It will achieve the latter, partly through investment in international growth.
The company opened its first international office in Vancouver last year (though it has offices in Israel and the USA), it has yet to open an office in Europe or Asia, though it has customers in both. Chen Amit, CEO and Co-founder of Tipalti, commented: "This new round of investment will allow us to further accelerate our innovation edge as a leader in the payables automation space and expands our solution to the larger market. Tipalti is clearly needed, and this enables us to be ready for all that demand."
Enterprise Times asked Amit why he chose Durable as an investor. Amit replied: "Durable Capital Partners is a highly-respected investor and they are backed by extremely strong leadership with a great track record of success investing in modern technology companies across the B2B cloud and B2C sectors.
"Durable believes that the payables automation space is a huge category and that Tipalti is a category-defining company with the right strategy and the right team to execute on our mission to transform financial operations for high-velocity companies. Tipalti shared that vision with them and believe they will be a great long-term partner for us as we embark on this journey together. We believe that taking this investment now helps us double-down on our growth acceleration path and increase our market-leading position."
A massive opportunity in AP automation
The opportunity for Tipalti is still huge. AP automation is an area in finance that still has many time-consuming manual processes. Reportlinker.com estimated that by 2024 the global AP automation market would rise to US$ 3.1 billion from US$ 1.9 billion in 2019. That figure may have since risen as a result of the pandemic.
Recent research by Tipalti and Censuswide found that 47% of finance organizations still spend around 520 hours per year on manual accounts payable tasks. Also, 27% of respondents said their teams dedicate up to 80 people-hours per month on AP tasks. The lockdown has presumably exacerbated this problem. Of the organisations that have introduced automation, 17% have already moved staff into more strategic roles. These staff are better able to support business growth.
It is in this climate that Durable looked to invest in the opportunity that Tipalti presented. Henry Ellenbogen, Founder, Managing Partner and Chief Investment Officer of Durable Capital Partners LP said "The accounts payable automation space has an extremely large total addressable market with significant growth potential. We believe that Tipalti has the potential to become a much larger company within the Midmarket space due to its differentiated holistic platform, superior global capabilities and management team. This has resulted in leading retention and customer satisfaction."
Likewise, Dick Costolo, Founding Partner of 01 Advisors and former Chief Executive Officer of Twitter, also endorsed the company. He said: "We are pleased to have the opportunity to increase our investment in Tipalti during a time in which organizations have been focused on rapidly transforming and modernizing the way they operate. When I ran Twitter, I saw first-hand the importance and value of Tipalti in automating financial operations. Tipalti transformed our processes and opened up our expansion, growth, and scalability strategies."
How will it spend the investment?
Tipalti has continued its rapid growth over the last few months. In 2020 it surpassed $12 billion in annual transactions. This is an increase from the $11 billion it announced only three months ago. At the end of Q2 2020, it had grown by 80% year over year. It now has more than 1,000 customers and 350 employees spread across the world. Those customers include Amazon Twitch, Medium, Automattic, Twitter, Business Insider, GoDaddy, Boston Globe Media, Vimeo, Stack Overflow and Indeed.
Amit noted that the growth continued during the pandemic, both for Tipalti and for the demand for AP automation. He added: "Our success during this time of change was certainly one of many other factors that led to increased investments in Tipalti."
Enterprise Times asked Amit how it will extend its global presence.
"In terms of expanding our global footprint, we will certainly open in-person offices in other parts of the world to help them better modernize their financial operations, so their finance leaders can focus on "Real finance", helping their companies to scale and helping their teams make better, faster strategic decisions. We will base the decisions on which regions we focus on-off of demand we are seeing for our solutions from those regions, market size, market growth rates, and product requirements."
The press release does not refer to acquisitions, are these in the strategy?
"Those are possible but ultimately it's about how best we achieve our mission of transforming the way the financials operation is run, while delivering an exceptional customer experience and great value to our clients. If an acquisition fits into that, then it can make sense for our strategy."
Enterprise Times: What does this mean
This is a significant boost for Tipalti at a critical time in its growth trajectory. It is growing fast and that growth needs funding. The intent, no doubt, is to capture a bigger share of the global AP automation market. With the funding it has now obtained, it should be able to support significant growth. The challenge of international expansion has evolved. It may be harder to open new offices and to build international teams because of the pandemic. This may mean a slightly higher risk. It will be interesting to see how Tipalti approaches this.
Tiplati already has a solid base for that expansion though as Amit explained: "Tipalti already has a large global presence already in that around a quarter of our clients are non-US headquartered, many of our suppliers we help our clients pay are located all around the globe. We provide a unique set of global payables capabilities not available anywhere else from cross-border payments in 196 countries and 120+ currencies in 6 payment methods, to multi-subsidiary AP management (including integrating in real-time with multi-subsidiary ERP solutions like NetSuite at the subsidiary GL), to intercompany transfers and FX currency conversion, to multi-language capabilities, to global tax, fraud and regulatory compliance. We will keep building on these capabilities to help high-velocity companies around the world."