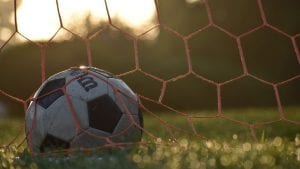 PeopleGoal, the HR Tech vendor for organisations with 100-500 employees, has announced version 2.0 of its platform. Key to the announcement is a new app store that includes 30 new applications, developed using low code technology. PeopleGoal Founder & CEO, Nikolaos Lygkonis, commented: "The reinvention of our platform has been two years in the making and we're extremely proud of the result. We have a top-quality product that is unrivalled in the SME space and we're excited to take it to market at a time when the need for HR agility and customisation is at an all-time high."
The applications fall into six categories:
Company Culture
Development
Employee Engagement
Employee Onboarding
HRIS
Performance Management
Besides the individual applications, PeopleGoal has also introduced six workspaces that combine each of the applications included within the category. For example, the HRIS workspace includes Time Tracking, Asset Tracking and Absence management.
At the heart of PeopleGoal is the no-code workflow engine that enables customers to connect the new applications to their existing HRIS solution. This enables them to add apps such as the Diversity and Inclusion benchmarking survey app, to their HR systems, without a costly upgrade or new solutions. Pricing starts at $10 pupm, though some integrations are priced as extra.
Change of strategy?
PeopleGoal provides applications in four key areas of HR:
Core HR and Onboarding
Development
Engagement
Performance
It has now broken these down further, enabling companies to mix and match its solution where they need to supplement or introduce HR systems. PeopleGoal applications can integrate with several other SaaS HR vendors including BambooHR, Workday, ADP Workforce Now, Ultipro, Workable and Namely. There are also integrations to work management and collaboration solutions such as Slack, Asana and Microsoft Teams.
James Strickland, Founder and CTO at PeopleGoal, commented: "We believe the customer knows best so we wanted to build a game-changing, customer-led product that would enable HR teams to do things their way. PeopleGoal requires no code configuration yet it unlocks all the opportunities that come with a highly agile and completely customisable solution. Our version 2.0 customers are already reporting significant time and cost savings and that's great validation for the product we've created."
One customer, Palo Alto Veterans Institute for Research (PAVIR) is already seeing the benefits of the next-generation platform. It appears to use PeopleGoal integrated with ADP WorkforceNow.
Nora Thomas, HR Manager at PAVIR said: "The new system has been built in direct response to customer feedback and that makes for a very relevant and nimble HR solution. The great thing about PeopleGoal is that it works for everyone – from the CEO right down to entry level positions, and it can be customised to fit any organisational structure, which offers a great employee experience.
"I've also been really impressed by the system's ability to seamlessly link performance reviews with compensation. This is something I'd wanted to have the ability to do from the outset and PeopleGoal's workflow engine not only enables me to achieve this, it also lets me configure it exactly as I want."
Enterprise Times: What does this mean
The new PeopleGoal platform is an interesting development. It can provide organisations with features that their current HR does not yet do so. However, PeopleGoal will need to continue adding innovative apps to fill the gaps which the HR solutions are not filling themselves. In time the major HR solutions will roll out updates that make many of these applications redundant. However, for smaller organisations that want to automate specific aspects of HR, these micro applications could provide a very useful stopgap to solve administrative pain points within their HR teams.
Priced at $10 per user per month organisations will want to take advantage of several applications. What would be interesting if they take a leaf out of the Zoho book and offer each application individual at a much lower price. They may attract far more customers in doing so and also provide a pipeline for future business.