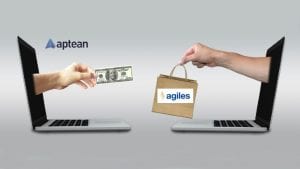 Aptean has acquired yet another Microsoft partner that delivers a Food &  Beverage ERP application based on Microsoft Dynamics. This time it has acquired agiles, a leading vendor in the DACH market. This acquisition will provide Aptean with some interesting technology.
agiles has both on-premise and cloud solutions for food and beverage, agilesFood. It also has a more generic ERP solution for distribution companies based in Germany, agilesTrade. What differentiates this from other recent acquisitions, is its agilesWorkflow solution. This works with Microsoft Dynamics 365 Business Central Standard and other applications. It enables customers to create workflows to automate business processes across their organisation. Aptean should be able to quickly integrate this application to its other Dynamics solutions. This could provide a significant competitive edge against other solutions in the market.
The acquisition will also cement its presence in the DACH region. Thus giving it a better platform to sell its solutions across central Europe. Founded in 1989 agiles became part of Aptean on October 1st, along with its 24 employees (according to LinkedIn). It will also bring more than 350 customers to Aptean. Terms were not disclosed.
Christian Sega, CEO of agiles, commented: "As we continue to build on our strong momentum, Aptean provides agiles with the opportunity to expand our customer base while adding value to existing customers through access to their complementary product offerings. Aptean has a proven track record of delivering tailored enterprise software solutions to customers across a range of sectors, with a focus on food and beverage, and our customers will undoubtedly benefit from their expertise."
Enterprise Times: What does this mean
Aptean is still acquiring Food & Beverage firms. This time the acquisition will build its customer base and also gain a significant application for its portfolio, agilesWorkflow. The addition of a strong and knowledgeable team in Germany will also help with its global growth plans.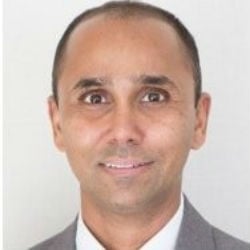 TVN Reddy, CEO of Aptean, commented: "agiles is an excellent food and beverage solution, and we look forward to welcoming the team to the Aptean family. While the fresh food wholesale and trade industry faces unique challenges, particularly during the COVID-19 pandemic, this acquisition strengthens our ability to deliver innovative, purpose-built software solutions to our collective customers. With agiles, Aptean is expanding our reach in key European markets, enhancing our cloud capabilities and further strengthening development capabilities on our core platform."
There are two unanswered questions. Will Aptean merge the technology from agileFood into its other Dynamics ERP. Also, what will it do with agileTrade?