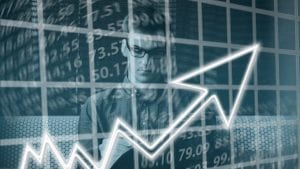 Coinciding with the start of its global virtual event, NetSuite Now On Air BuildON, the company has updated its SuiteLife channel program. It also revealed how successful its ecosystem has been. Since its acquisition by Oracle in 2016, NetSuite has been the poster child for the global technology giant.
Evan Goldberg revealed that NetSuite continues its strong growth, despite the pandemic. He said: "Our business remains really strong. With increased adoption, 23% year on year growth that was announced in Oracle's earnings, we've been increasing the speed of our go-lives. We've been delivering our services remotely, which is turns out to be really efficient. And we've seen continued growth in our partner ecosystem."
NetSuite has 22,000 customers now, but it is the strength of the partner ecosystem that is helping to drive it. In EMEA alone, NetSuite now has 245 partners that have joined the SuiteLife partner program. Launched at SuiteWorld 2019, SuiteLife is its latest partner engagement program. SuiteLife has helped to attract even more partners in the last year. In EMEA, it increased the number of partners in the NetSuite program by 24% according to Chris Norfolk, Channel Director, EMEA. In total it has 600 partners across 80 countries.
Craig West, vice president of channel sales and alliances, Oracle NetSuite commented: "Our investment in the channel continues to pay off for NetSuite partners and the customers they serve. This year has shown the importance of partnerships as businesses across all industries look for new ways to work together to adapt to change and build resilience.
"New initiatives such as the NetSuite Associate Solution Provider Program, as well as our increased investment in existing programs, will help our partners navigate the complexities of today's economy and take advantage of the NetSuite cloud."
Growing the channel ecosystem, from inside and outside
NetSuite also announced that it had updated the four components of its partner program. It has added new resources to assist members of its Associate Solution Provider Program. These will assist organisations in building NetSuite practices for NetSuite solutions, including Bronto, OpenAir, and SuiteCommerce.
While NetSuite targets twenty industry verticals, it is now helping partners to create micro-vertical industry practices. It includes solar installers, pharmaceutical manufacturers, commercial furniture suppliers, RV/travel trailer manufacturers, and breweries, distilleries, and wineries. These partners are growing five times faster than other partners. NetSuite provides a best practice approach for other partners to grow a new micro-vertical practice.
Jan Rippingale, CEO of Blu Banyan commented: "The solar distribution and installation industries are especially complex and our clients need a unified system for all of their business processes that enables them to zero in on problem areas, reduce costs, and maximize revenues.
"Building on SuiteSuccess, we worked closely with NetSuite to create SolarSuccess, a NetSuite BFN Microvertical application that is designed to meet the specific business challenges faced by solar installers. NetSuite's unique, holistic approach to creating customized solutions for industries continues to make all the difference for our business and for our clients' success."
Business Process Outsourcing gains strength
NetSuite has also grown its innovative Business Process Outsourcing (BPO) partner program. This enables BPO partners to offer NetSuite solutions to small business and fast-growing startups. It has grown exponentially during the last year according to the release and provides a cost-effective solution for smaller businesses.
Alan Yang, Project manager, tempCFO commented: "The advantage of NetSuite is that NetSuite is a cloud platform that was simple to use and was easy for companies with two founders that were just starting out all the way up to companies with thousands of employees and millions in revenue. We knew we could get clients on one system, they want, and they never have to switch again."
Importantly NetSuite can be deployed in days or weeks, using preconfigured solutions that BPO providers and NetSuite have developed. For smaller organisations, this is an easy entry point for NetSuite. In Europe, the program has grown quickly with new partners such as RSM UK, NexusSuite (Republic of Ireland) and Escalon (Norway) all joining.
Ian Sadler, Head of Outsourcing, RSM UK commented: "RSM UK is already a 5-Star NetSuite Partner, and our US firm currently benefits from the NetSuite BPO Partner Programme. We have deployed NetSuite as our standard for BPO platforms in our UK-based processing centres, adding in complementary technology around NetSuite to help our middle-market clients take advantage of the cloud."
SuiteLife continues to drive success
SuiteLife continues to drive success with partners in EMEA increasing revenues by 37% on average. It now provides certified training and tools to develop expertise around specific business functions, product areas and industries.
Graham Hall, Senior Sales Consultant, NoBlue (UK) notes the significant difference the new program has made. He commented: "We've been a NetSuite Solution Provider for over ten years and have experienced continuous growth in that time. SuiteLife has really taken our practice to the next level. We've come to rely on the online training for onboarding new hires, while SuiteLife's advanced partner support means we can collaborate closely with NetSuite's technical teams. This has been a valuable way to join forces on project delivery and to explore new verticals."
Enterprise Times: What does this mean
In recent months NetSuite has been driving hard to increase sales. It is doing so through a significant partner channel that has only been enhanced since it joined with Oracle. Where competitors cite the cost of a full NetSuite implementation, the BPO program addresses that. It lowers costs while delivering an outsourced solution that would help many small companies, especially fast-growing ones.
The future growth lies in BPO and the micro-vertical approach. This is one that all the larger vendors such as Oracle, Infor and SAP want their ecosystem partners to deliver. It ensures that partners do not conflict with each other. In the case of conglomerates can combine to deliver a complete solution across a group of companies. This is also where a two-tier ERO model with Oracle Fusion may also work. Though there is little evidence that this is a strategy that Oracle is employing.