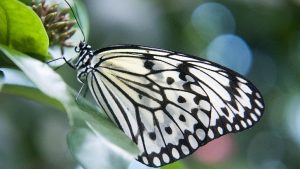 Last week Workday sought FedRAMP approval as it starts to target federal agencies. Is this a concern for Oracle? Conga bought Contract Wrangler. Seismic not only raised $170million, but it also acquired its technology partner Lessonly.
There were several product announcements last week. monday.com released workdocs and also published its first set of results since its IPO. Also, Forecast announced an integration with Hubspot, and Sage launched Sage People US Benefits
An insight filled conversation with Anna Griffin, CMO of Smartsheet, saw her use fishing as an analogy for Marketing. With NetSuite releasing SuitePeople in the UK, Enterprise Times also caught up with early adopter CapGen to find out more. NetSuite also partnered with Oracle to provide solutions to Corporativo GES in Mexico. Epicor revealed another win for Prophet21 in the US with Beeveejay adopting the solution.
Pick of the week
Ascentis continues its growth with the acquisition of Michigan-based Cincinnati Time Systems. Hold on – wasn't that a firm they bought three years ago!? It wasn't. As Troy Thibodeau, CMO Ascentis, explained, "Cincinnati Time Systems was actually two peer companies, one based in Cincinnati, OH and the other in Detroit, MI.  Long story short, it used to be one business 30+ years ago, and it split into two separate legal entities servicing different geographies and accounts, but under the same name.  Both organizations have been partners of Ascentis for years with each agreeing to be acquired at different times."
The latest acquisition is the Michigan based company and a reseller of NOVAtime in the US. Brian Provost, CEO Ascentis commented: "We are excited to have CTS join the Ascentis family. Cincinnati Time Systems and Ascentis have partnered together for more than 20 years and have shared a passion and commitment for unparalleled client service and support. Together we will be able to provide an unmatched combination of world-class service and full-suite technology that help keep complex work environments running smoothly."
It once again unifies the two CTS companies under Ascentis and increases the Ascentis presence in the US for its HCM solutions.
Acquisitions and Funding
SAP acquired the intellectual property of SwoopTalent, a leader in talent data intelligence, in an asset acquisition. It will embed the technology with SuccessFactors.
Visma Consulting Oy has acquired Vuealta Oy, Finland's leading consultancy services provider in design and analytics solutions, from Anaplan. Vuealta Oy was founded in 2016 and currently has a market share of more than 80% of Finland's Anaplan implementations.
xentral, the leading lean ERP system for small and medium-sized businesses, announced that it had raised $75 million in Series B funding from Tiger Global and Meritech, complementing the existing investor's Sequoia Capital, Visionaries Club and Freigeist.
Appointments
Automation Anywhere has appointed cloud marketing leader Anna Rosenman as its CMO. She previously worked at Salesforce as SVP of marketing for Commerce Cloud.
Tier1 Financial Solutions has appointed Franca Marinelli as Chief Human Resources Officer.
Business
Ujimatec Corp has joined Acumatica's partner program to add Acumatica's cloud ERP platform to its leading portfolio of customized construction products.
CIPHR has partnered with HR tech start-up OurPeople to help organisations communicate even more effectively with their workforce. OurPeople will connect its communication and Engagement platform to CIPHR Connect.
ConnectWise is to move its headquarters to the Park Tower Building in downtown Tampa.
Delphix announced that it would increase its corporate commitment to environmental sustainability. It has created a Sustainability Board and will appoint a Director of Sustainability. It will improve the measurement of the company platform impact and collaborate with customers to achieve common environmental goals.
Credit Karma Money is now integrated with Intuit QuickBooks Payroll. This initial integration with QuickBooks Online Payroll will enable Credit Karma to rapidly scale Credit Karma Money, the company's biggest venture to date. It also gives employees paid through QuickBooks Payroll a better way to spend, save and manage their money.
BTM Global announced that it has forged an implementation partnership with Mavenlink. BTM uses the software internally and adds Mavenlink to Oracle Retail and NetSuite as partner solutions.
monday.com revealed its first set of results since going public. Second-quarter revenue growth accelerated to 94% year over year to $70.6 million. The net-dollar-retention rate for customers with 10+ users was over 125%. It now has 470 customers spending more than $50,000. The outlook was also positive, with the full-year forecast between $280-$282 million, roughly 74-75% year over year growth.
Qualtrics and Mercer announced a new partnership that will help top brands better understand employee attitudes and preferences. The intent is to help develop more impactful employee experience and benefits programs. The new partnership allows companies to combine Qualtrics XM Platform with Mercer's leading EX advisory services and HR expertise. Qualtrics has a new partnership with Rolling Arrays to help organizations across Southeast Asia rapidly deliver world-class customer and employee experiences at scale.
Salesforce has launched a Global Engineering, Construction, and Infrastructure Initiative. It includes dedicated teams and advisors, specific industry blueprints and new ways of engaging customers in this industry. Its objective is to help companies achieve meaningful and tangible business impact from their digital transformation initiatives.
Salesforce has partnered with Auth0 to offer Salesforce Customer Identity Plus. It enables companies to manage and consolidate customer identities across all apps, whether built on Salesforce through a low or pro-code approach.
SalesLoft surpassed $100m in annual recurring revenue during its last quarter and grew at 50% annually. Since reaching unicorn status at the beginning of the year, it has grown 40%. The information came in the form of a business update.
Finastra announced its collaboration with Salt Edge to improve the speed of compliance with PSD2 and other global open banking standards for banks and Electronic Money Institutions (EMIs) worldwide. Žltý melón has partnered with Salt Edge to implement PSD2-integrated access to clients' bank data and streamline the loan application journey.
Slack has donated $54M, the balance of the value of its Pledge 1% share reserve, to the Salesforce Foundation after Salesforce bought the company.
In a business update that targeted Neo4j, TigerGraph announced global customer wins from Neo4J and that it has lured Dr Jay Yu from Intuit to become its Vice President of Product Innovation. It only named one company switching to TigerGraph, Gojek.
Toolsgroup and Chainalytics have announced an enhanced strategic partnership to bring digital supply chain planning solutions to more companies.
UKG announced financial results for the third quarter of Fiscal 2021, ending June 30, 2021. Total revenue for the quarter achieved double-digit growth, increasing to $811 million with subscription revenue excluding float growing 20% year over year. Gross profit before interest, tax, depreciation and amortization (EBITDA), excluding float, continued growth to $208 million year over year.
Xero is extending its partnership with ACCA Singapore. From August 2021, ACCA students and members in Singapore will be able to access Xero's e-learning programme to attain Xero advisor certification.
Customer
Zurich Insurance has implemented a fresh robotic operating model (ROM) to great effect using Blue Prism.
CAI Software has published a case study around the implementation of Ponderosa ERP at Moeller Door & Window.
Life Line Emergency Vehicles, a manufacturer of high-quality custom ambulances and emergency vehicles, saved thousands of hours by integrating barcodes with Global Shop ERP.
Allina Health, an innovative not-for-profit healthcare system headquartered in Minneapolis, MN, has selected the Icertis Contract Intelligence (ICI) platform as the primary CLM solution for the company's digital transformation of contracting.
One of Mongolia's leading construction companies, Nomin Construction and Development Group (NCD), has selected Infor as its partner in its efforts to digitalize business processes using ERP solution Infor LN. Infor partner Vertexmon LLC will carry out the deployment.
The Shaw Group Ltd is using the Procore platform to improve communication on its construction projects and implement real-time monitoring of safety on job sites.
Telia Company, a multinational telecommunications company and mobile network operator, will standardise its service operations on the Now Platform from ServiceNow.
Product
The Celigo CloudExtend Excel Analytics application has achieved 'Built for NetSuite' status.
DronaHQ launched several product updates include custom APIs. There are new connectors for Elastic Search DB Connector and Amazon S3.
NICE launched Enlighten XO to transform self-service interactions into engaging experiences. Enlighten XO uses advanced AI creating conversational intelligence to power smart self-service across digital channels. NICE also introduced E-Request, a new cloud-based solution in the Evidencentral platform that supports timely disclosure of 911 audio evidence. E-Request digitally transforms how emergency communications centres (ECCs) receive and process 911 audio evidence requests and share incident information with district attorneys, police investigators and other key stakeholders.
Tableau launched Tableau for Slack. The Tableau for Slack app makes data contextual, predictive, and actionable for anyone, anywhere.
Xactly launched the Xactly Framework to deliver extensibility, automation and orchestration capabilities critical for a resilient business.
Research
CIPHR found that 68% of British employers are considering pay cuts for remote workers. Location-based pay is a hot topic. However, despite 53% of businesses saving money since remote working started and 97% willing to let employees work from home, they want to cut salaries. The study highlights several insights on how the size of the company and other factors are impacting views.
Fenergo released its findings on global financial institution fines for the first six months of 2021. Key figures include:
For the year to date, penalties have totalled $937.7 million for non-compliance with Anti-Money Laundering (AML), Know your Customer (KYC) and data privacy regulations
85 fines were levied to financial institutions for these breaches, down 26% year-on-year
The average value of enforcement actions against financial institutions for AML-related compliance breaches is 40% lower than 2020.
Freshworks unveiled survey findings that reveal the complexity and contradiction of consumer expectations. The report is entitled "Deconstructing Delight: Understanding the Complexity of Consumer Expectations." It has interesting and sometimes contradictory findings, a fact Freshworks acknowledges.
14% of consumers expect to be wowed by a company, and only 14% expect personalization
56% of consumers said a brand's customer service often does not match the image they portray
80% of global consumers want more honesty from brands, and 67% seek more empathy
71% of consumers would rather speak with a person than use self-service technologies
39% would rather go the self-service route than speak to a company using any other channel.
A survey by Kryon discovered that 32% of office workers waste half a day or more on tasks better suited to bots. The report also found that people will accept, even encourage automation. It also found:
78% of employees are ready to delegate tasks to a digital assistant
75% of people believe that automation can help them perform better at work
62% of employees would use the extra time at work for professional development and training
71% of workers want automation to help with job-specific problem-solving.
Research by PandaDoc has uncovered that while companies acknowledge the value of digital documents, they struggle to make the business case for digitisation. 91% find business proposals difficult to create, while nearly 92% find it challenging to create HR documents.
Yooz published findings from a survey of more than a thousand finance decision-makers on the state of finance in 2021. Finance is not yet digitized. Key findings included:
50% of companies surveyed say that they are unable to achieve effective supplier accounting processes when working from home
40% are unable to meet payment deadlines
Only 20% have adopted a fully automated process, though 79% said COVID-19 had accelerated the digital transformation of accounts payable processes.
The report was based on responses from the United States, the United Kingdom, Ireland, France, Spain, Switzerland, Luxembourg and Belgium. The report separates responses from the US, inferring that a large section of the responses were from the US.