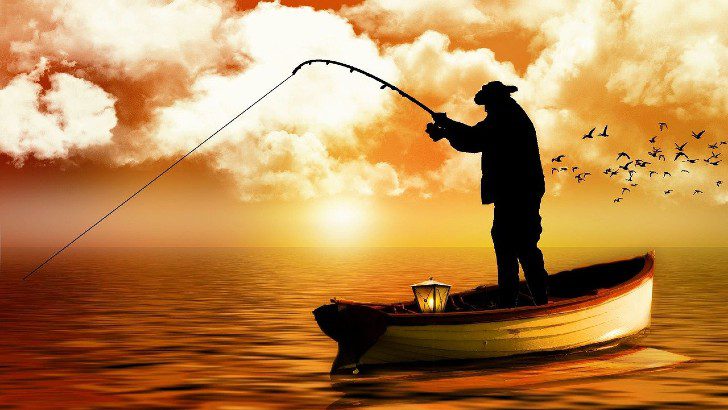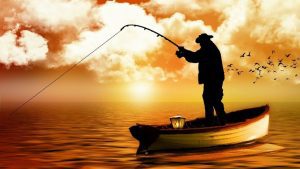 Anna Griffin is the CMO of Smartsheet. She joined the company in May 2019 and has led the marketing function of the work management vendor through the pandemic. That pandemic has been a catalyst for how organisations work. Griffin sees organisations use the traditional tech stack, systems of record such as HCM, ERP and CRM for structured work. Unstructured work is done using collaboration, email, calendaring and productivity tools. The challenge that many organisations have is connecting the two. Organisations start creating solutions to connect the two layers. Smartsheet provides the platform that connects them with a dynamic layer.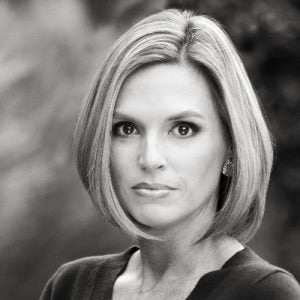 Griffin summarised, saying: "Essentially, Smartsheet is a dynamic work platform that creates a new layer in the tech stack.
"That dynamic layer gives the people the ability to have the flexibility and adaptability to work with the speed and the customization that they need to get their specific job done. But with the protection, security and accessibility of data that needs to be managed properly."
On the vision
What is the Smartsheet vision and mission?
"We intend to empower anyone, anywhere, to change the way the world works. The secret ingredient of that is anybody can make a meaningful difference; anybody can make a meaningful change. You just have to give them a chance, the right tool, and that's ultimately guiding how we think about developing this platform.
Griffin related a notion that only a small percentage in every company, as low as five per cent, are driving innovation. Most of these are developers. She added, "There's a lot of other employees that have the mind, the will and the passion and are innovative thinkers but might not be a member of the Technorati.
"How can you get innovation out of the Dev and into a larger rank and file of the company? How can you get more people to be able to think and impact work? That's ultimately what this platform empowers. That's how we're thinking about what we build today, for the future tomorrow. It's getting no code tooling in the hands of those who want to do more. They want to contribute, they want the work to matter. That's ultimately what's fueling us."
Marketing at Smartsheet
What is the focus for Smartsheet marketing for the rest of 2021?
"Our focus is to continue to build and advance our up-market motion, our enterprise motion. We will continue to focus on awareness and drive home our differentiation in our high-value enterprise use cases. And we'll dial up our compete on what we call more individual and team type product offerings."
Do you see a difference between net new sales and upsell within customers?
"We are packaging our premium capabilities in a way that makes more value out of the cross-sell and upsell. The recently launched Smartsheet Advance pulls together premium capabilities that allow you to scale with more ease across the enterprise. That scale with IT empowerment, visibility, control, security, and governance, differentiates us as we move into the upsell and cross-sell. That ability to take a solution across the entire enterprise, to take processes and roll them, at scale, often global scale across organisations, is where we see our differentiation."
On marketing challenges
What is your most recent Marketing Challenge at Smartsheet?
"Before Smartsheet Advance, it was 2,572 documented use cases. It is a product that can do almost anything from low end to mid-market to large mass enterprise scale. Packaging our solution from our standard offering into our premium offerings starts to give us the ability to take a customer on a journey. Start Here, Grow Here. Projects grow up to become programmes and processes at scale. That had been a challenge previously. Our new packaging and offerings give us a very clear point of view on the right customer journey that can ultimately, with customers, add more value and a clear roadmap of how to reach enterprise scale."
What's the next challenge?
"It's getting a message out. It's also starting to focus on our curated solutions. The Smartsheet for Marketing solution, which we just recently launched, and we're continuing to enhance and package Smartsheet for PPM."
Do you mean 10,000 feet?
"Yes, but integrated deeply into Smartsheet."
On Challenges
What is the main challenge for the CMO today?
"Marketers, more than any function, have one of the most misunderstood jobs in an organisation. I'm not just saying my own by any means. A CMO is one of those jobs with a lot of different definitions of a role. A CMO can and should play the balance between short term return and long term play. That is, the challenge of what do you dial-up to in that marketing leverage to show return in 90 days? And what do you build for the long haul?
"Not all marketing is performance marketing. There's a lot of different marketing levers. Right now, in a highly competitive market, it's turning the right levers for the greatest possible outcome."
How are you evolving marketing as we start to emerge from the pandemic?
"Post pandemic, particularly with the mission to go up-market, we're fishing in a deep-sea for all kinds of fish. There are fish that we're going to catch with our net. There are fish and bigger fish that need speciality plays and targeting. It's a different kind of rod with a different kind of bait to catch the tuna than it is to scoop in your fish with a net.
"Ultimately, it's finding the right audience and segmentation strategies. Your fleet is designed to catch all fish. You're just trying to balance more of those high-value targets, those speciality plays for bigger fish while you continue to pull in and grow your netted fish."
Thoughts on Marketing
Does brand lead culture or culture lead brand at Smartsheet?
"I believe who you are on the inside is who you are on the outside. It's very difficult to differentiate between the two, nor should you. I think you can create a killer facade from a brand and the exterior, but if it's not true to who you are on the inside, that'll quickly fade within three to six months.
"At Smartsheet, we work really hard to land a clear vision, mission, purpose, and set of values. They're very much in keeping with what the product is able to do and impact and change in the world, as well as the people that touch it. I believe right now they're inextricably linked."
What is your favourite metric to measure success?
"Brand relevance. Are you relevant? Are you being seen and measured, and talked about by influencers? I believe that's an incredible metric to determine for success. Your ability to do something to get talked about. And then are you being talked about?"
What do you think of the balance between the art and science of marketing?
"I have always felt the art of marketing is critical. Science can guide the art but to have it the other way around can sometimes be misleading. The art is about connecting deeply with the customer, customer needs, customer insights, market pool. There are a lot of things that you can do with science to ensure you're getting it but not at the expense of not connecting the art.
"The art often also connects to the heart. It is your emotional connection to a brand that will ultimately determine the premium you're going to pay for it. That is seldomly achieved through science alone."
The challenge of acquisitions
Brands often make acquisitions, how do you approach the dichotomy of whether to change the brand name? How do you approach the dichotomy of whether to drop the name of an acquired brand or retain it?
"Every acquisition is different and comes with its own pace and rate of integration just based on the business model. Ultimately, and this is not a one-size-fits-all answer, you want to accrue value to the master brand against having a collection of sub-brands. That's all determined by the business model that you're playing. Ultimately we're working to improve value to Smartsheet, the master brand. Then the products and ultimately features enable a master brand to achieve its promise of empowerment and human achievement."
The book question
What is the latest book you read that you took something away from relevant to business?
"There's a book called Friction by Jeff Rosenbloom and Jodan Berg (Amazon Aus, UK, US).  What I loved about the book is one of the opening premises of the book. Who's your competition. I don't care what business you're in the world; your competition is Uber. Everybody is competing against Uber in the name of customer experience. There's no friction in an Uber model. The concept of the book is reducing friction because that is the new norm in customer expectation. They're not going to tolerate friction. I found it a fascinating read, and the mindset on your customer experience being everything."