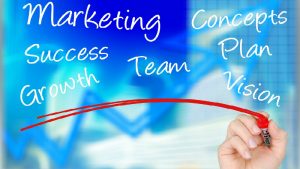 Smartsheet has announced the launch of Smartsheet Advance. There are three tiers for Smartsheet Advance, Silver, Gold and Platinum, each based on an increasing set of solutions that extend the capability of the Smartsheet platform.
Mark Mader, Chief Executive Officer at Smartsheet, commented: "Smartsheet Advance is the culmination of over 15 years of insights and a deep understanding of the enterprise. It provides a more effective way for our enterprise customers to deploy Smartsheet's premium capabilities as their needs advance. Every customer is on a journey, and we are here as guides to help solve current needs, but also, more importantly, help future-proof them for a changing landscape."
The first iteration of Smartsheet Advance provides a complete end to end solution for marketing professionals. It connects the systems of record with work management and collaboration tools.
Smartsheet for Marketing was developed based on customer feedback such as Condé Nast and Peloton and global agencies like Ogilvy and BBDO. It provides marketing teams with the ability to deliver end to end personalised customer experiences at scale with agility and flexibility.
Silver, Gold, Platinum tiers
The basic Silver package consists of:
Process and Portfolio management at scale
Secure request management
Collaborator access to WorkApps
Data Connections
Gold tier adds:
CRM and Software Development Integration to Salesforce, Jira, and Dynamic 365
Intelligent Workflows Across Platforms with Bridge
Platinum tier adds:
Governance and Administration with connectivity to security management solutions
DocuSign functionality
Additional add-ons are available such as a connector for ServiceNow, 10,000ft by Smartsheet and Brandfolder. The last two adding PSA and Digital Asset management capabilities. There are different service and support offerings, though each tier supports several options. A full breakdown of the tiers is available here.
Enterprise Times: what does this mean
There are two takeouts from this announcement. The first is that Smartsheet has created a new offering for a new environment using its existing platform. Smartsheet Advance is better aligned to the global marketing teams that it seeks to target. The second is that whilst this first iteration is aimed at marketers, will it follow up with another set of specifically created capabilities for more industry sectors.
Wayne Kurtzman, Research Director of Social and Collaboration Technologies at IDC, commented: "Enterprises today require a platform built for their demands, combining scalable collaboration and workflow capabilities with the necessary security and governance to keep business moving forward. Smartsheet Advance brings together many of the features that business and IT leaders have been seeking to help them meet the needs of a modern, distributed workforce."